MINNEAPOLIS – Heated seats to keep the bum toasty in chilly weather have been around for a while, but a seat designed to cool your can when the temperatures rise?
Up until now an ice pack under the rump was probably the only rash solution, but Indian today announced an innovation that it has dubbed with the cumbersome name of "ClimaCommand Classic Seat."
It's a seat that both heats and, yes, cools.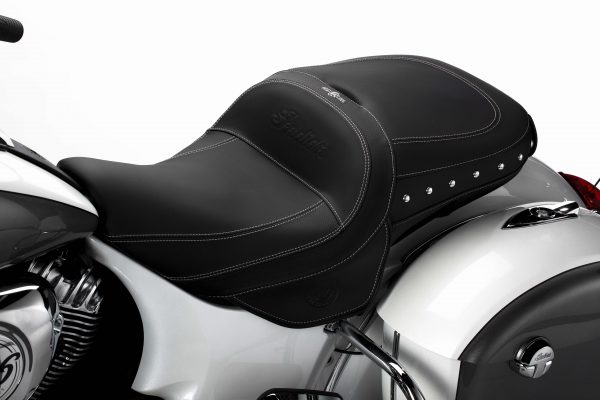 Indian brags that it incorporates "thermoelectric technology which is much more effective than the automotive market standard of HVAC convection systems."
The vinyl-covered seat offer separate controls for rider and passenger. It uses "graphene, a highly conductive and flexible material that optimizes the distribution of heating or cooling while maintaining superior comfort."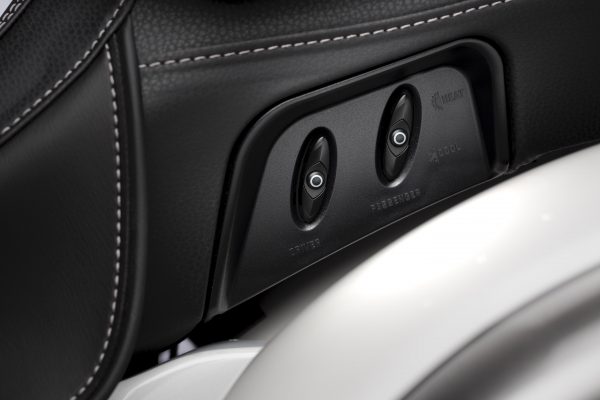 So What Is Graphene?
The website Digital Trends describes graphene as "a single, thin layer of graphite." The website goes on to explain that graphene "is a mere one-atom thick, the first two-dimensional material ever discovered." It adds that graphene is "also flexible, transparent, highly conductive, and seemingly impermeable to most gases and liquids."
Considering what body part will be in contact with Indian's new seat, it's a good thing that graphene is impermeable to gases.
Indian Touts New Product
In a press release announcing the ClimaCommand Classic Seat, Indian vice president of parts, garments and accessories Ross Clifford talked up the new product.
"Despite advancements in heating and cooling for seats, we had yet to see a cooling technology that truly eliminated the discomfort of hot-weather, and with ClimaCommand, our engineering team has finally solved this problem," he said.
"Our thermoelectric technology paired with graphene material is truly a game-changer, and another example of Indian Motorcycle bringing difference-making innovation to the market."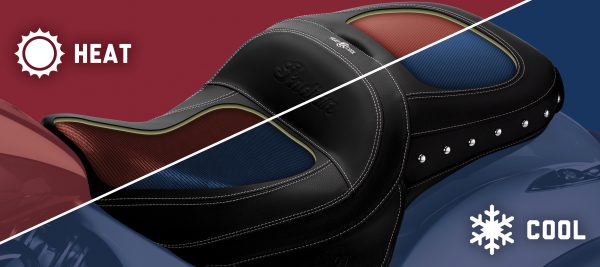 The patent-pending ClimaCommand Classic Seat is shipping to dealers. It fits models with the Thunder Stroke engines, although models for 2020 Chieftains and Roadmasters with Ride Command won't be available until late this year.
(Photos courtesy of Indian)
Hello! If you enjoyed this story, please share it by clicking on the social media buttons below.)