I grew up loving baseball. Played catch with my dad nearly every summer evening. Played Little League. First base. Worshipped the New York Yankees. Hated the Boston Red Sox.
Vividly remember my first trip to Yankee Stadium, a visit that got locked into family lore. My dad had regaled me about how big the old stadium was, but my reaction upon walking up a ramp and seeing the field for the first time was lukewarm. "It's not so big," I said.
Listened to games on the radio from far away, back when AM signals boomed in at night from places like St. Louis.
Got New York Yankees first baseman Bill "Moose" Skowron's autograph at the Torrington YMCA.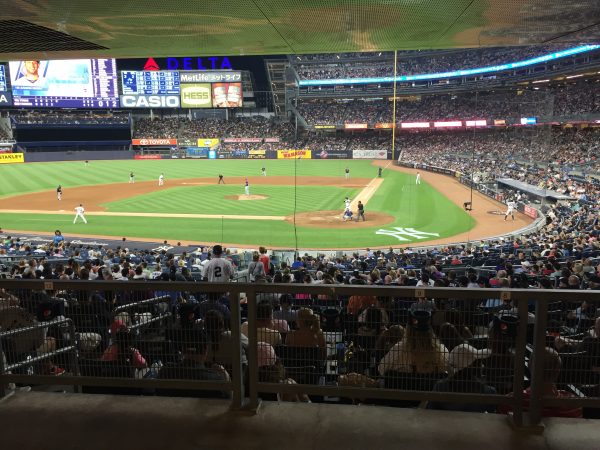 In college, I often attended games at Cleveland's monstrous Municipal Stadium. Saw two National League Championship Series playoff games in 1973 in Cincinnati with the Reds hosting the Yogi Berra-managed New York Mets thanks to the generosity of my Sigma Chi fraternity "big brother." 
As an adult, I visited even more parks. Dodger Stadium and The Big A in Anaheim. With friend Tom Teuber, I sat in the sunshine in the bleachers at Wrigley Stadium and witnessed the upper deck rowdiness of the old Comiskey Park at night – on the same day.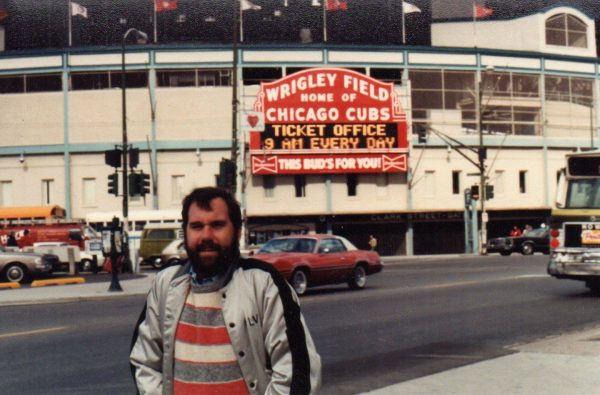 We also visited Tiger Stadium in Detroit and County Stadium in Milwaukee. 
Became a regular at what was then Bank One Ballpark when I lived in Phoenix. Even wrote stories for "Diamondbacks" magazine.
I loved baseball. Visited the National Baseball Hall of Fame and Museum in Cooperstown, NY and the Field of Dreams in Dyersville, IA.
The affection for what used to be the "National Pastime" didn't abate when I moved back to my childhood home in Connecticut from Phoenix in 2002. Trips to Baltimore and Washington to see the Orioles and Nationals became routine because the cost for the experience was less and good seats were easy to come by.
Got Boog Powell's autograph at Oriole Park at Camden Yards. Also got Luis Tiant's autograph at Fenway Park.
Attended the longest playoff game in MLB history on Oct. 4-5, 2014 when the host Washington Nationals lost to the San Francisco Giants 2-1. The 18-inning game lasted six hours, 23 minutes. (The game actually tied for longest with two others; Atlanta Braves and Houston Astros in 2005 and the Boston Red Sox and Los Angeles Dodgers in Game 3 of the World Series in 2018).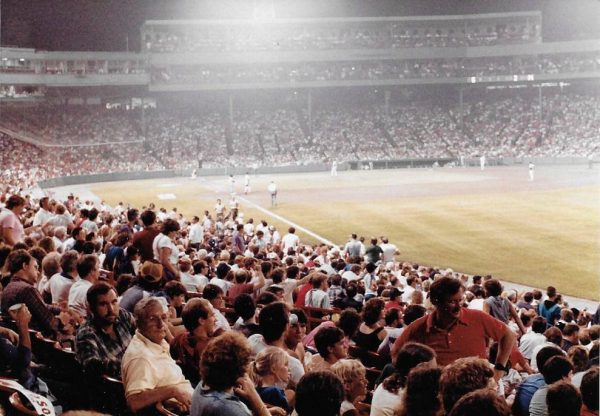 Came to cherish Fenway Park and disdain the new Yankee Stadium.
Why has my love ebbed? Why does the prospect of no baseball or limited baseball this year not bother me in the least? Let me count the ways.
Greed. Millionaire players and billionaire owners constantly squabbling.
The price of tickets and concessions. Too costly. When the new Yankee Stadium opened and the club tried to extort the customers, I stayed away. Finally paid one visit just to say I'd been there.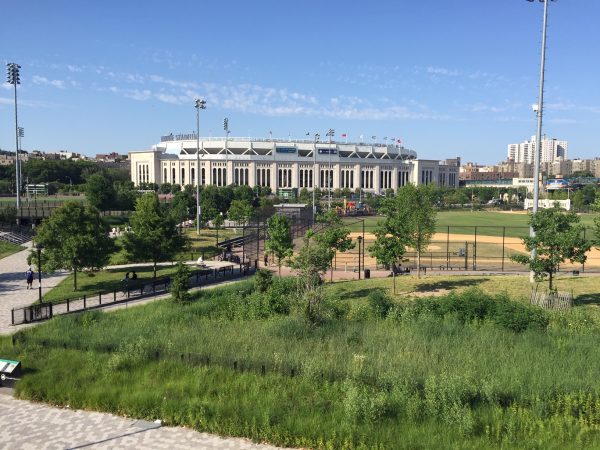 Length of games. Just watch some YouTube clips of how quickly the game used to be played. No stalling, no adjusting of batting glove straps between every pitch, no excessive changing of pitchers.
Cheating. Well, OK, there were spitballs and more, but no PEDS and exotic sign stealing. Disdain the likes of Mark McGwire, Barry Bonds, Alex Rodriquez, Roger Clemens, Sammy Sosa and so many more.
The Shift.
Walk-up music. Baseball's more like a carnival than an athletic competition.
Generic announcers. The play-by-play and color guys used to be one-off – Mel Allen, Vin Scully, Red Barber, Bob Prince, Harry Caray, Joe Garagiola and more. Today's announcers are assembly line clones.
Mascots. Really?
Lack of "characters."
Lack of fundamentals. Everyone's trying to hit a home run. Too many strikeouts.
Lack of effort.
Suffice to say, if I never see another Major League Baseball game, it won't bother me.