MV Agusta, whose models have always been viewed as much works of art as muscular means of conveyance, is reportedly preparing to kick up some dirt in 2022 by entering the adventure segment. The move will certainly make the niche Italian brand more mainstream.
At least that's the buzz this morning with the revelation of the "Lucky Explorer Project," the release of pictures showing two new models – the 9.5 and 5.5 – and the introduction of a dedicated website for them at luckyexplorerproject.com.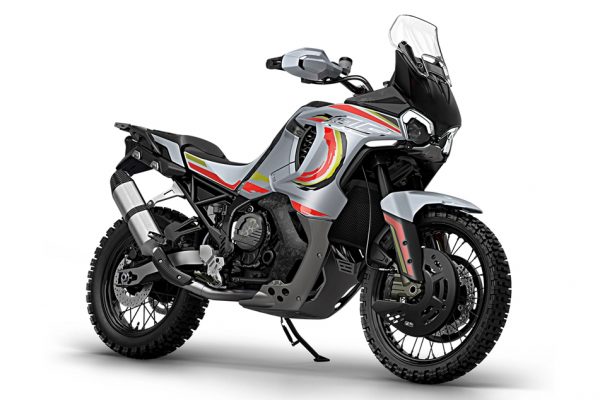 Looks-wise, the models show styling that conjures up an image of Honda's Africa Twin. There's no firm word yet on when the models will go into production.
The 9.5 uses a 931cc, 121 horsepower triple engine, a version of the 798 cc motor that is found in the MV Agusta's Brutale, Dragster, Turismo Veloce, F3 and Superveloce models.
The 5.5 shows a 554cc, 47 horsepower parallel twin developed in conjunction with Chinese partner Qianjiang. Such an engine could also be used in other entry-level models.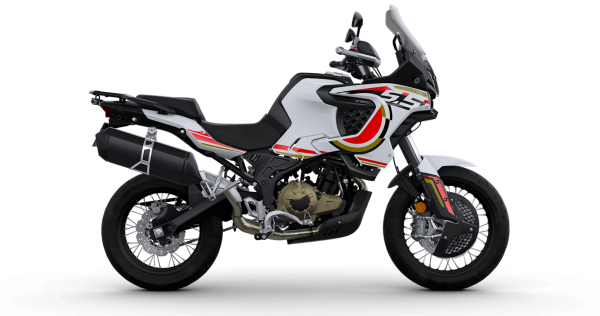 The livery on the two models harkens back to the "Lucky Explorer" design that used by Cagiva on its Elefant models used in the Dakar rally in the past. MV Agusta owns the rights to the Cagiva name but reportedly it will be assigned to electric models.
There's no word either on pricing for the 9.5. and 5.5.
Meanwhile, MV Agusta is already out with a new e-scooter dubbed the Rapido Serie Oro, which has a top speed of 38 km/h and a range of 20 km. The model has four modes – Pedestrian, Eco, Comfort and Sport – that offer a variety of speed and energy consumption.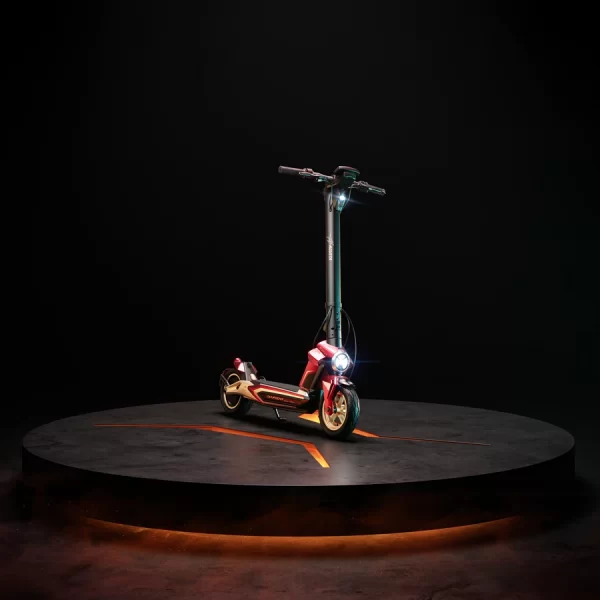 Hello! If you enjoyed this story, please share it with other riders by clicking on the social media buttons below.