DANBURY, CT – The millionaire owner of New England Cycle Center in Hartford and two other motorcycle dealerships in southern New England has been convicted on multiple felony counts in a trial involving a sex trafficking ring that preyed on vulnerable young men.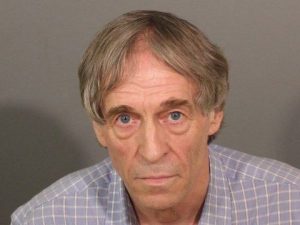 Bruce J. Bemer, 65, of Glastonbury was found guilty this afternoon by a six-member jury on four counts of patronizing a trafficked person and one count of criminal liability of trafficking a person, according to reports in the "Hartford Courant" and "News Times" newspapers.
The "Courant" reports that Bemer faces up to 60 years in prison, with sentencing set for June 6. He has been free on $500,000 bond. After the guilty verdict, his bond was increased by another $750,000, which the "Courant" said he posted.
In addition to owning New England Cycle Center, Bemer owns Springfield Motorsports in Massachusetts and Columbia Motorsports in Columbia, CT. He also owns the New London-Waterford Speedbowl racetrack. The three motorcycle dealerships sell Kawasaki, Suzuki and Yamaha motorcycles.
In January, Bemer rejected a plea deal that would have spared him jail time. Had he withdrawn his not guilty plea, he would have received a suspended sentence and probation.
The newspaper reported that "Bemer stood stoically without showing emotion" as the verdict was read in Danbury Superior Court. The jury began deliberating on Monday after hearing closing arguments. An appeal is expected.
Bemer was arrested in March 2017, along with two other men, on the prostitution charges and the charge that he helped facilitate a sex trafficking ring; "accused of trapping vulnerable young men in a predatory cycle of cocaine addiction, prostitution and threats of death," the "News Times" reported.
Victims of the sex ring have filed civil suits against Bemer accusing him of sexually assaulting teenaged boys on numerous occasions going back 20 years. He has set aside $25 million to satisfy any judgments in those cases.