FOOTHILL RANCH, CA – It was inevitable, predictable and overdue. Three years after discontinuing the KLR650, a single-cylinder, dual-sport model that endured for more than 30 years, Kawasaki is bringing it back for the 2022 model year.
The new KLR650 will have fuel injection, a fractionally larger engine (652cc versus 651cc), and more than 30 elements, features and styling cues that the press release declared in bold-face and capitalized in red as being "NEW."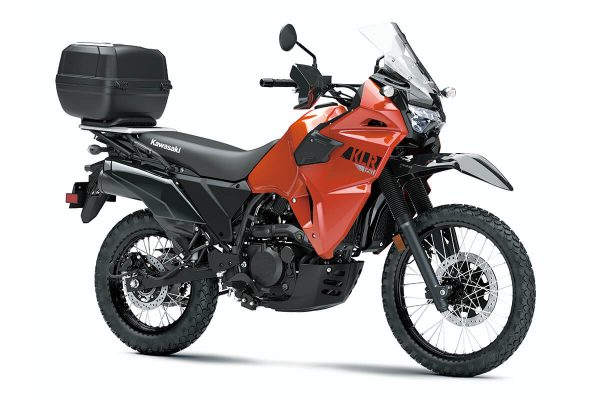 Kawasaki has also given the KLR650 a larger fuel tank; up to 6.1 gallons from the previous 5.8 gallons. Yes, that gives the model greater range, but it's also heavier, up anywhere from 467 to 487 pounds from 432 pounds. It also gets optional ABS.
Original KLR650 Lasted For Decades
The original KLR650 was introduced in 1987, updated in 2008 and freshened in 2014 before being discontinued. While the model was famed for its reliability and durability, it was also outdated, leading to its being dropped in 2018.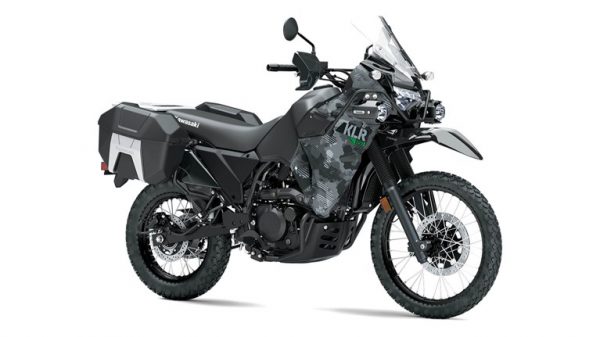 The overall look of the 2022 KLR650 remains unchanged overall despite many differences, and it will come in three variants – KLR650 ABS at $6,999, KLR650 Traveler at $7,399, and KLR650 Adventure at $7,999. The suggested MSRP of the base model is only $300 more than the KLR 650 cost in 2018.
Among the "NEW" elements to the base model are a taller, two-position adjustable windscreen, a larger aluminum rear carrier and LED headlight. The Traveler edition gets a top case and DC and USB sockets, while the Adventure model adds side cases, fog lamps, frame sliders and a Cypher Camo Gray paint scheme.
Many More New Details To KLR650
Without going into all the new details – go to Kawasaki's website for that – here are a few more of the "NEW" features on the KLRs: digital instruments with fuel gauge, increased carrying capacity, larger/thicker brake discs, rubber mounts on handlebars and footpegs, pillion grab bars, longer mirror arms, and a side stand that's 30mm shorter.
In revealing the return of the KLR650, Kawasaki also announced an "ALL-NEW" off-road model for its 2021 model lineup, the KLX230 R S.
One element of the KLR650 hasn't changed. It's remains a tall model that's not for everyone. Seat height is a towering 34.3 inches.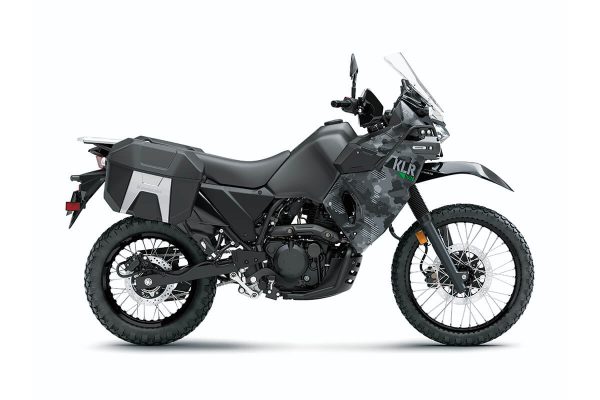 (Photos courtesy of Kawasaki)
Hello! If you found this post useful, please share it with other riders by clicking on the social media buttons below.