The Northeast Motorcycle Expo series of motorcycle shows in New England, produced by Kev-Marv Productions, has gone away and will be replaced by the re-branded and less expensive "Ten Buck Bike Show."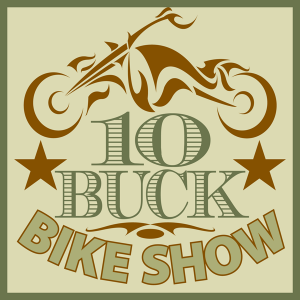 Two shows have been announced for 2017 – Feb. 11 and 12 in Wilmington, MA and Feb. 25 and 26 in Marlborough, MA. Admission will be $10, down from $17 last year.
An online post says, "Our new re-branded shows are a direct of you (our fellow riders) asking for a lowered price, affordable bike show. Gone are the days of insane parking fees, out of sight beer prices and higher ticket prices. One price, no discounts, no parking fees."
In the post, Kev-Marv adds, "We are looking hard to find a venue south of Boston. Hopefully we will have a location in place for 2017." A Facebook post also raises the possibility of a show in New Hampshire if a venue can be found.
Earlier this month, Kev-Marv announced that it was dropping its Boston show for 2017 citing "new safety requirements imposed on our show by the venue, the spiraling cost of doing business in downtown Boston, and the burden of exorbitant parking fees…"
The discontinued Boston show has been held for years at the Seaport World Trade Center.