LAKEVILLE, CT – The bucolic setting of Lime Rock Park race track will be the site of a new motorcycle rally next month, designed to jump start the riding season in southern New England as motorcyclists get their bikes out of winter storage.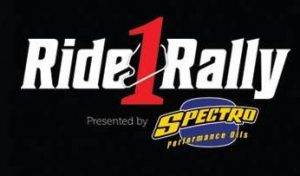 Presented by Spectro Performance Oils and Lime Rock Park, and benefiting Autism Speaks, the "Ride1 Rally" will be held from 11 a.m. until 6 p.m. on Saturday, April 20.
The rally is open to all riders and there's no charge, although donations will be encouraged. It will be preceded by a charity ride from various locations.
"It's a wake up, get out of bed, get that bike out (event)," said Walter Irvine, vice president of sales for Lime Rock, who recalled talking with Spectro president Alex Josefson a few weeks ago and suggesting partnering on a rally to get riders' minds back on riding.
"The main goal is to get people excited about the riding season," said Luke Calzone, director of marketing for Spectro. He said plans call for a vendor midway with dealers, museums, and food trucks dispensing a variety of edibles. There will be a bike show and stunt show.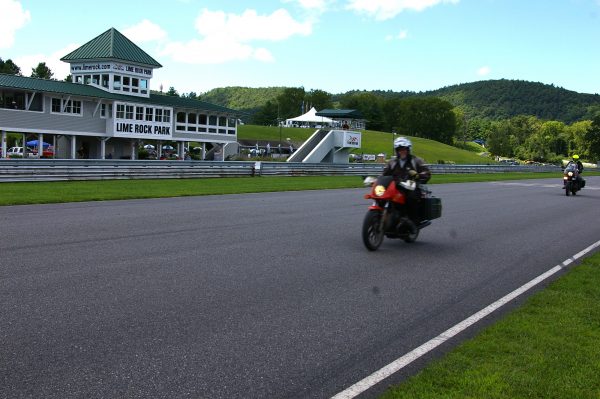 "This is a family-oriented event," said Calzone, adding that non-riders are also welcome to attend. "It's a cool event. It's a cool venue."
The Ride1 Rally has already quietly launched a website and Facebook page and now plans to actively begin promoting the event – even as plans continue to come together.
Calzone was at this point unable to give launch points for the charity ride, other than Spectro headquarters in Brookfield, CT. He did say riders will likely gather for donuts and coffee between 8 a.m. and 10 a.m. and then ride to Lime Rock in groups.
Calzone said another possibility for the Ride1 Rally is for dealers to offer demo rides on new models, but that hasn't been confirmed yet. However, Rick Dolson of Royal Enfield dealer Iron Horse Customs in Kent, CT, said his store will definitely be there with new models to try out.