MILWAUKEE – Royal Enfield is bringing its Himalayan-based 2023 Scram 411 to the United States. The model was revealed back in March, but it wasn't until Wednesday night that Royal Enfield announced that it will be sold in North America.
Described as an "adventure tourer," the single-cylinder, 411cc model will sell for $5,099 when it arrives in showrooms as soon as September.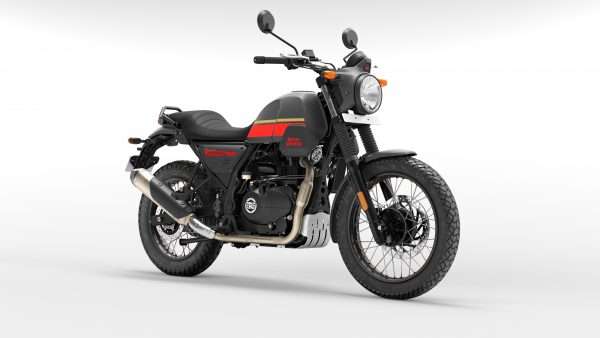 The Scram 411 uses the same engine as the Himalayan but is more suited to urban use "while maintaining its adventure DNA," Royal Enfield stated.
The company reported the Scram 411 "delivers a lighter, nimbler and more street-smart package" than the Himalayan. The model weighs in at 407 pounds (without gas) and puts out 24.3 horsepower. Seat height is 31.3 inches. It has a four-gallon gas tank.
The Scram 411 lacks many of the features found on the Himalayan, including windshield, engine guards, center stand and rear rack.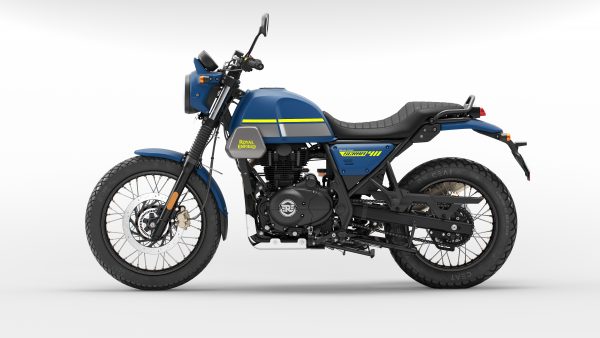 "Most scrambler motorcycles focus only on aesthetics and looks. When we began work on the Scram 411, we were determined to create a motorcycle that would be distinct in design and purpose, and bring the best of rough-road capability to urban riding," said Mark Wells, chief of design for Royal Enfield.
"With its distinctive look and design, playful colorways, accessible riding proposition, the Scram 411 is an ultimate ADV crossover for the urban environment.," he added.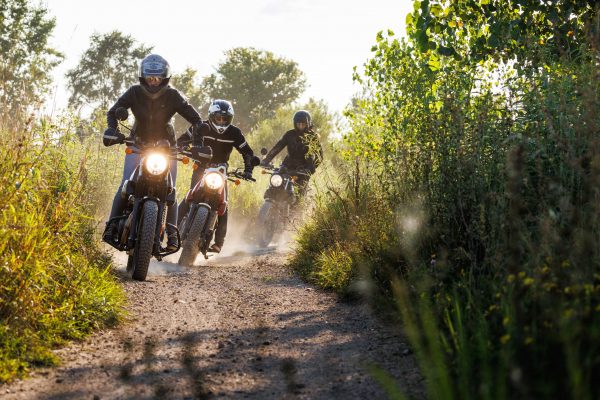 The Scram 411 will be available in seven colors – White Flame, Silver Spirit, Blazing Black, Skyline Blue, Graphite Red, Graphite Blue, Graphite Yellow.
The model will retail for $6,749 in Canada.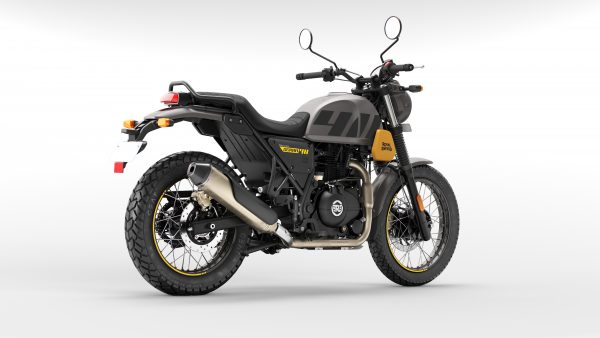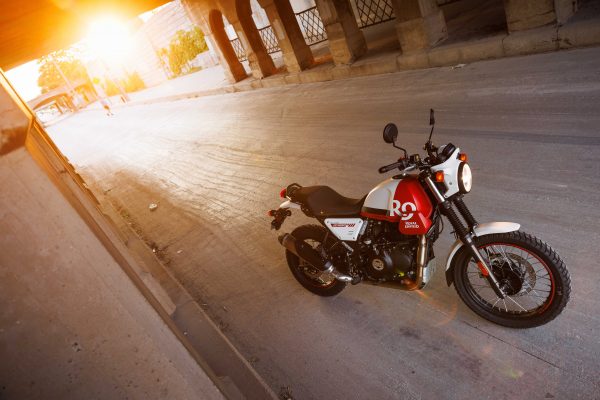 The release of the Scram 411 does raise some questions. It will hit stores only six months before the Himalayan is rumored to get a makeover and a boost in engine size. Royal Enfield CEO Siddhartha Lai recently posted a teaser video on Instagram of what is expected to be called the Himalayan 450, according to reports from India.
Will the more powerful Himalayan arrive as soon as March? Will the Scram 411 evolve into the Scram 450? Time will provide the answers.
(Photos courtesy of Royal Enfield)
Hello! If you enjoyed this story, please share it with other riders by clicking on the social media buttons below.