BROOKFIELD, CT – Customers began wondering weeks ago when a "For Lease" sign went up in front of Max BMW at 465 Federal Road, but no official word on what it meant was forthcoming – until today.
As hinted by RIDE-CT & RIDE-New England back on Nov. 30, Max BMW is moving, although the store's new location wasn't disclosed in the "Happy New Year" email blast that went out at midday.
The message noted that "we are thrilled to begin a new chapter in a new location" and stated, "We will begin moving and announcing the address of a new location at the end of January."
RIDE-CT & RIDE-New England first learned of the pending move back in early November, but was unable to get a response from owner Max Stratton to a phone message and email of inquiry.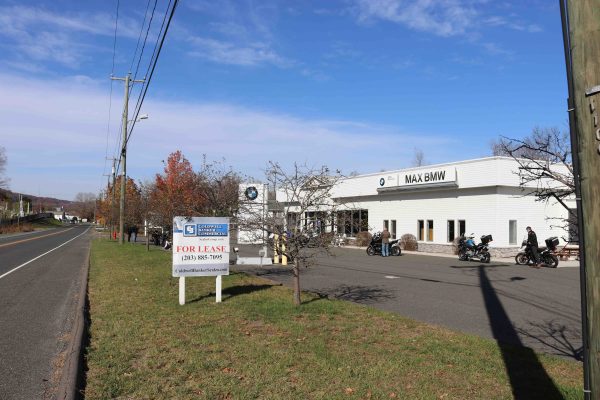 Max BMW has been at its current Brookfield location for 10 years; ever since Stratton bought Cliff's Cycle Revolution from Cliff LaMotta.
Besides selling BMW models, Cliff's Cycle Revolution also sold Ducati and Indian models, which Stratton discarded. LaMotta sold Stratton the business, but retained ownership of the property and building, which Stratton then leased.
An online real estate listing shows the property has been for sale with an asking price of more than $1.9 million and that there is a "contract pending."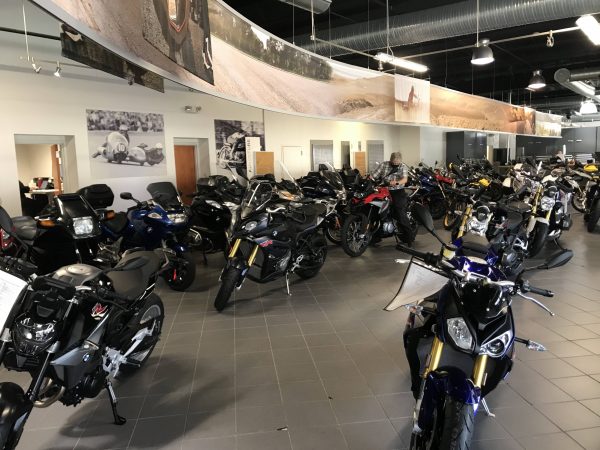 Max BMW has other stores in South Windsor, CT; Brunswick, NY (near Albany); and North Hampton, NH.
Hello! If you found this story useful, please share it with other riders by clicking on the social media buttons below.