Nearly two months have passed since the last installment of "If You Had Asked Me, I Would Have Told You…"
The column serves to pass along stories that didn't receive a full post, update previous stories, leak stuff not publicly announced, and provide some opinion. Here goes:
If You Had Asked Me, I Would Have Told You…"
– That Tim Meadows is the new owner of an old and presumably very low mileage 1997 Harley-Davidson Sportster (XLH1200) formerly owned by "Saturday Night Live" castmate Chris Farley. The bike (pictured above) was auctioned off online earlier this month.
Another SNL alum and Farley friend, David Spade, was actually the auction's winner. Meadows bought it from Spade. Farley, who died in December 1997 of a drug overdose, only rode the Sportster a few times "because it terrified him," according to his brother, Tom Farley.
After the comic actor's death, the Sportster was donated to Planet Hollywood for display. Tom Farley retained the ignition key, which he found when cleaning out his brother's apartment.
Patch has more details…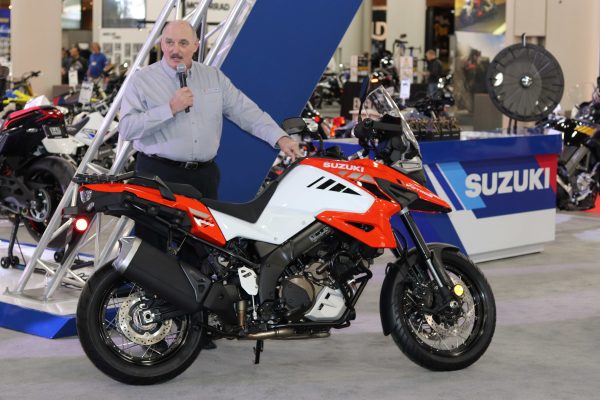 – That Suzuki is restructuring its operations in the U.S. It is separating Suzuki Motorcycle of America, Inc. into two companies – Suzuki Motor USA and Suzuki Marine USA. The motorcycle company will remain in Brea, CA while the marine company will shift to Tampa, FL.
The primary goal of the restructuring is "to give both new companies the best opportunity to optimize their success in their respective industries…" Sounds like corporate-speak.
If You Had Asked Me, I Would Have Told You…
– That there's lots bubbling on the dealership scene in the Northeast. A couple of dealership sales that have escaped the radar. A plan for another dealership to significantly increase the number of model lines that it sells. And apparent plans by another dealer to move its location.
– That Harley-Davidson's decision stop sponsoring factory racing teams on the American Flat Track and the NHRA drag racing circuits is probably a wise idea from a cost versus benefit standpoint.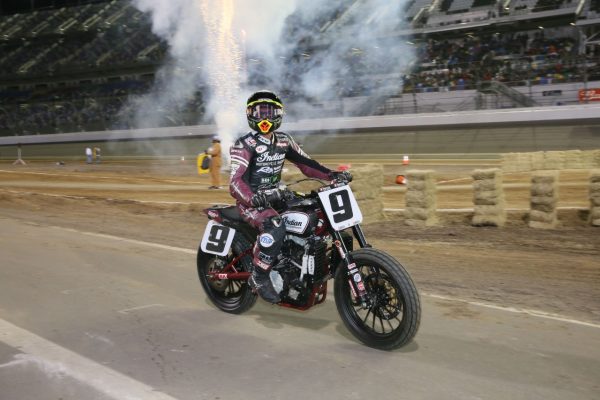 If You Had Asked Me, I Would Have Told You…
– That American Flat Track has lost whatever momentum it generated a few years ago, which was fueled by Indian's success with its track-only Indian Scout FTR750 race model.
One reason that AFT has stalled is that a revived racing rivalry between Indian and Harley-Davidson never blossomed due to the latter's inferior race model. A second reason is that Indian never to managed to build a street version of the FTR750.
– That, besides COVID-19, the 2020 year will be most remembered for Harley-Davidson's retrenchment and the closing of many of its dealerships.
– That while events in early 2021 will be scuttled because of the pandemic, many meets and rallies that got canceled this year will be back next year; once a vaccine get distributed.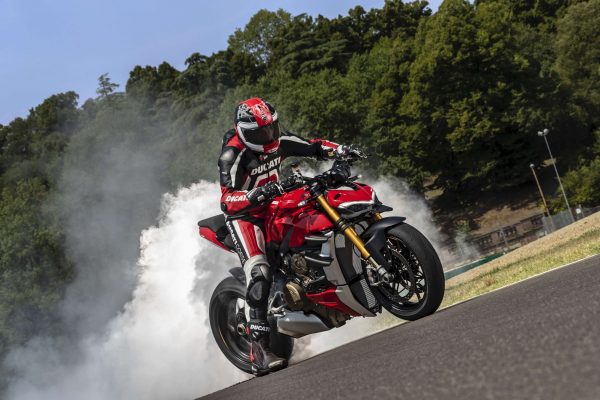 If You Had Asked Me, I Would Have Told You…
– That VW won't own Ducati for much longer. German car-maker VW is shifting its emphasis to electric models. It sold 70,000 in 2019, up from 50,000 in 2018. Owning a high-end motorcycle brand that's dependent upon petrol for power just makes less and less sense.
VW is reportedly talking with potential bidders; not only for Ducati but for its sports car brands Lamborghini and Bugatti, too. If a sale occurs, it may happen in early 2021.
– That "Motorcycle Consumer News," the respected ad-free magazine that went out of business in February after 50 years, is apparently being revived. Online retailer 2Wheel has announced it has acquired the brand name and is promising former subscribers "the same experience you had previously."
2Wheel says the new publication will be "a comprehensive and informative platform … providing articles on a variety of topics." The magazine will be relaunched "in the near future."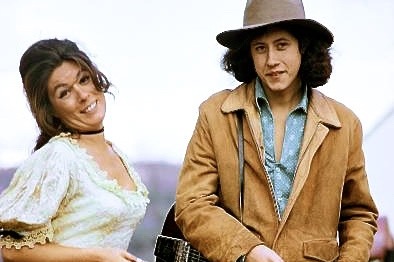 And, If You Had Asked Me, I Would Have Told You…
– That Alice Brock could use a little help. Remember Alice? There's a well-known song about Alice. By Arlo Guthrie. Called "Alice's Restaurant." There was a also a movie of the same name in which Guthrie is seen riding motorcycles, hence the reason for this item.
In a Thanksgiving post on social media, Guthrie reported that Brock, who now lives on Cape Cod, is in bad health and suffering financially. He pointed fans to a GoFundMe site to help her.
The goal was to raise $120,000. As of late this morning, more than $170,000 had been pledged.
Hello! If you enjoyed this column, please share it with other riders by clicking on the social media buttons below.