WINDHAM, NH – For the second time in less than eight months, Nault's Powersports here has been hit by bike thieves. The Honda-Kawasaki dealership reports that four dirt bikes and four helmets were taken during the smash and grab heist that occurred at approximately 4 a.m. on New Year's Day at 60 Range Road.
Surveillance video captured five men wearing masks and hoodies using rocks to break windows and gain access to the store. They then used bolt cutters to cut through a cable that locked several bikes together. Stolen were a 2021 Kawasaki KX 85, a 2022 Kawasaki KX 250 and two 2022 Honda CFR450R models. Their total value is more than $30,000.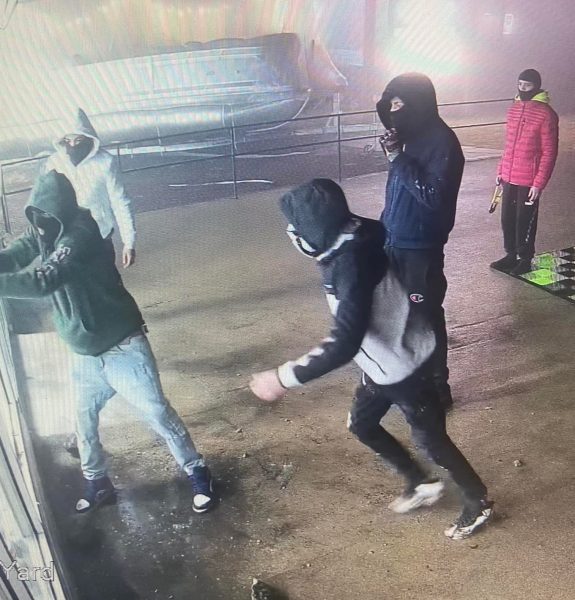 Just as it did during a similar break-in back in May which saw five bikes taken, Nault's Powersports has offered a $10,000 reward for information that leads to the arrest and conviction of the thieves.
Windham police were notified of the break-in by an alarm, but the thieves had fled by the time they arrived. Police said the men appeared to be in their late teens to early 20s.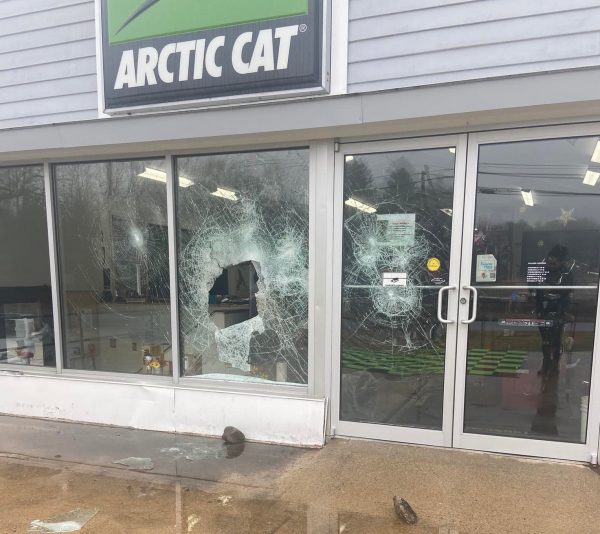 In Facebook posts pleading for help, Nault's asked, "DOES ANYONE KNOW WHO THESE THIEVES ARE? WE NEED THE PUBLICS (sic) HELP IN IDENTIFYING THESE PEOPLE. THEY CANNOT KEEP GETTING AWAY WITH THESE (sic)."
A separate post by Nault's contained a collage of the thieves assembled by a Facebook follower of the dealership. "Please, if you know any of them – report them Thank you all for your help and support," Nault's said.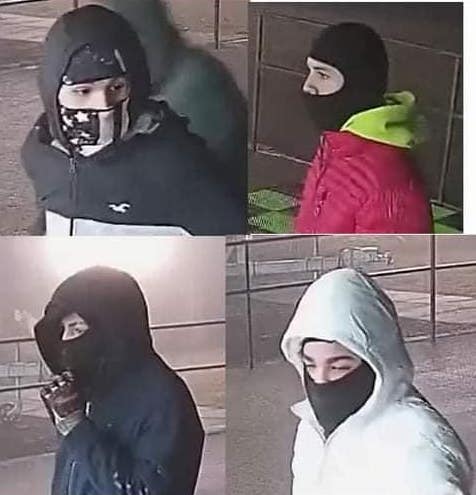 (Images from Nault's Powersports' Facebook page.)
Hello! If you enjoyed this story, please share it with other riders by clicking on the social media buttons below.)