MILWAUKEE – How much longer will Harley-Davidson dealers remain patient and quiet when faced with the reality of the company's continually collapsing sales? Maybe they have no choice. What are their options? Sell out? Close up shop?
If I were a dealer, I'd be starting to get very itchy; unless I knew something that the motorcycle-buying public doesn't. Without insider info, though, I wouldn't be smiling or silent in the wake of Harley-Davidson's announcement of new 2020 models earlier this week.
The annual reveal used to generate much chatter. Heck, readership of RIDE-CT & RIDE-NewEngland would routinely double (or more) when the new model news was posted. This week's ho-hum announcement of 2020 models wasn't even worthy of a complete post because of its sparse pickings; just this after the fact column of concern.
When the lead item in a model year press release is a model that has been touted for several years – the expensive electric LiveWire (pictured above) – then something is seriously wrong. An old story is no story at all.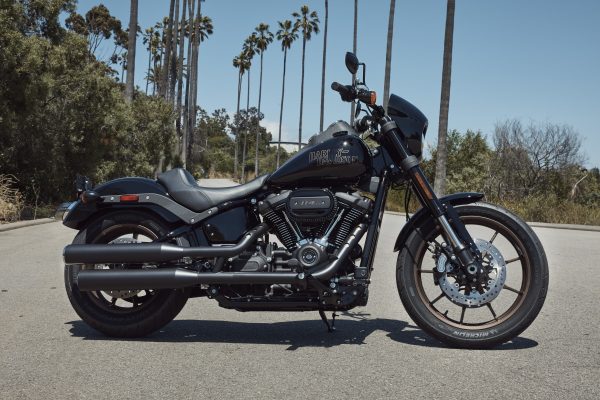 Getting mentioned second by Harley-Davidson was the 2020 Low Rider S, a blacked out version of a model that has been around for several years. This is supposed to get dealers and customers excited?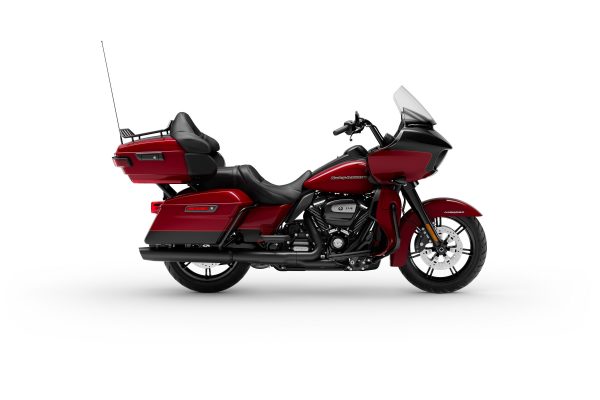 Harley-Davidson is also replacing the Road Glide Ultra with the new Road Glide Limited that offers "new premium luxury-touring features." Nothing to see here, folks, move on.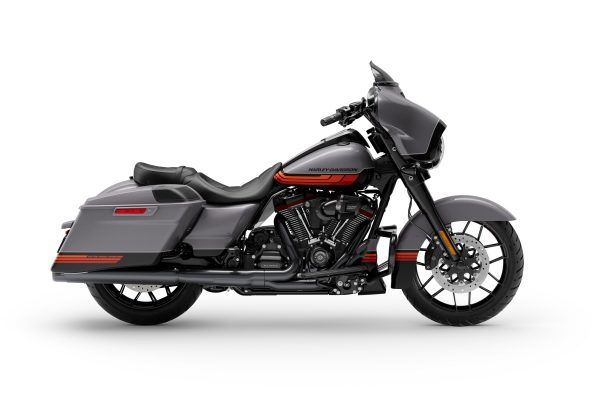 Finally, the company is offering the 2020 CVO Tri Glide and the CVO Limited and CVO Street Glide. The only statement these models make is "Bring your wallet."
It was more than two years ago that Harley-Davidson boldly announced that it would bring out 100 new motorcycles over the next 10 years. No details were provided and few have come since, although a year ago it teased a streetfighter and an adventure touring model.
Yes, development takes time. A company only gets one shot at making a product correctly and winning customer acceptance.
But, if I'm a dealer with any foresight, I'd be screaming, "Help! Help now!" Of course, there are probably lots of old time dealers who go to the annual dealer meeting and absorb Harley-Davidson's corporate line that things will get better without questioning and without demanding more.
Another drink, sir? Another canapé, ma'am?
It has been said so many times as to be white noise: Harley-Davidson's customer base is shrinking – dying off, actually – and the existing product line just won't attract whatever youthful audience exists.
New customers will not come through parts rearrangement or new paint schemes.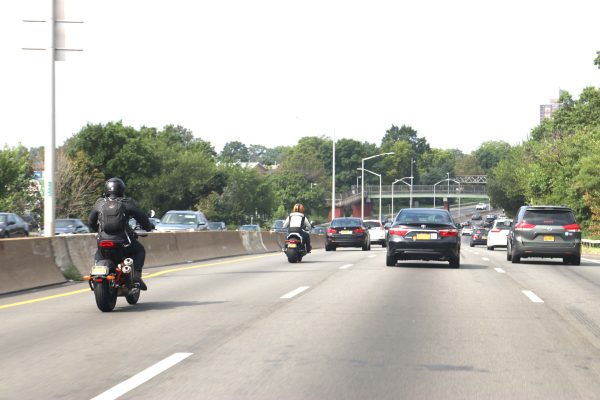 Driving to Brooklyn on Sunday for the Split'n Lanes Dodgin' Lanes motorcycle show, we were passed on the Brooklyn Queens Expressway by two new motorcycles – a Harley-Davidson Softail FXDR 114 and an Indian FTR 1200 S.
My reaction to the former was, "Wow, a young person on a Harley." My reaction to the latter was, "I want one now." And I'm old.
While Indian keeps a tight rein on its sales figures, it has revealed that the FTR 1200 is an out-of-the-box hit for the company. I'm betting that more innovative models are on the way.
Given Harley-Davidson's preservationist culture, it's hard to be as optimistic that truly fresh and competitive models will be forthcoming soon. It's a company seemingly bereft of creativity.
Last December at the Progressive International Motorcycle Show in NYC, Harley-Davidson's PR person could be heard begging for press support for the company. When you have to beg, the situation is desperate.
You can be sure this isn't news to astute dealers.
Postscript: As this was being posted on Thursday, pictures of two models in the pipeline surfaced from Europe – the Pan America adventure model and the Streetfighter sport bike. Prototypes were shown on display at a trade show in the Netherlands.
Nothing much has changed on them since Harley-Davidson revealed their existence a year ago. The Pan America has a 1,250cc V-twin engine, while the Streetfighter has a new 975cc motor.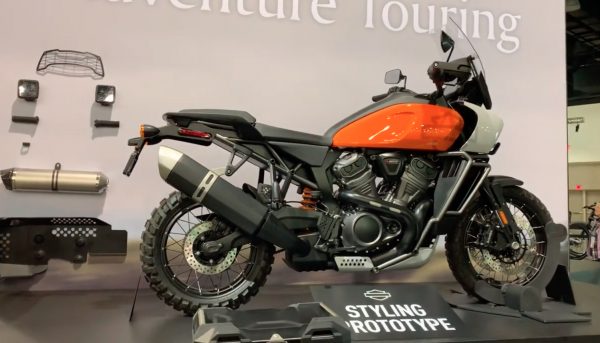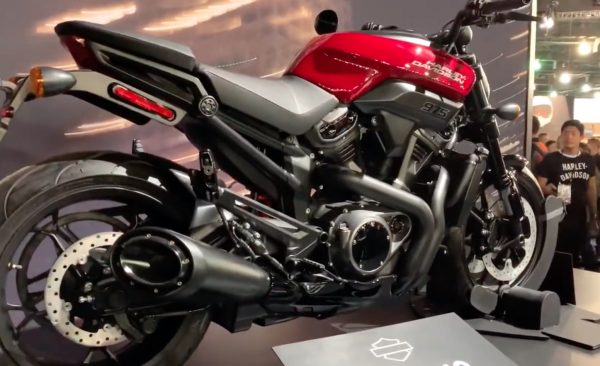 What may happen is that Harley-Davidson officially unwraps them at the EICMA show in Milan in November, then brings them to market sometime in 2020.
(New model pictures courtesy of Harley-Davidson.)