MANDELLO DEL LARIO, Italy – Moto Guzzi's classic V7 model gets a power boost for 2021 with an 850cc, 65 horsepower engine replacing the 744cc, 52 horsepower power plant that has been used in the model since its introduction in 2007.
Moto Guzzi's website today declares that "a new V7 is born" with the freshened model being "faster, more comfortable, better equipped and refined."
The brand has dropped the Roman numerals that have been applied to previous V7s and gone with two shaft-driven versions for 2021 – the V7 Special and V7 Stone.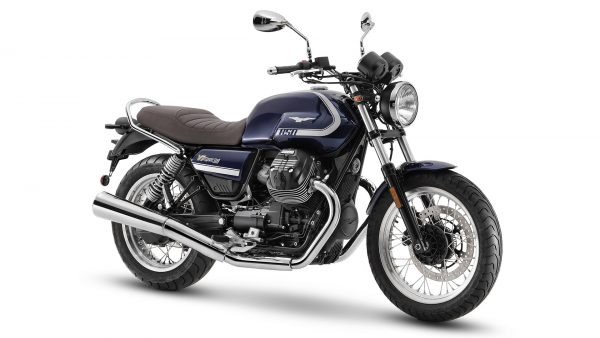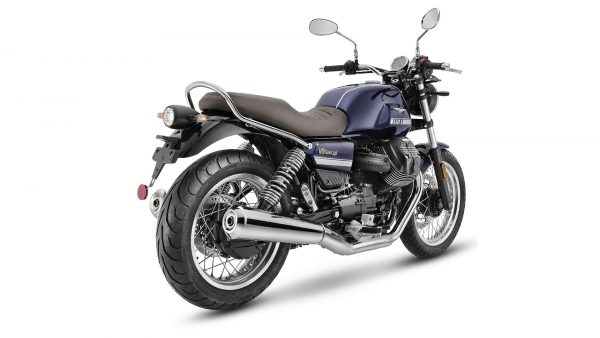 Both are heftier than past V7 models. Not only is the engine bigger, but the rear tire size has increased from 130/80-17 to 150/70-17. Other noticeable changes include bulkier rear shocks and revised side covers.
The V7 Stone is the lesser priced of the two models, with a reported MSRP of $8,990. It gets aluminum wheels; blackened exhausts, mirrors and shocks; and gaiters on the forks.
The V7 Stone will come in three colors – black, copper/orange and light blue. One interesting element is a running light in the shape of Moto Guzzi's eagle logo across the headlight.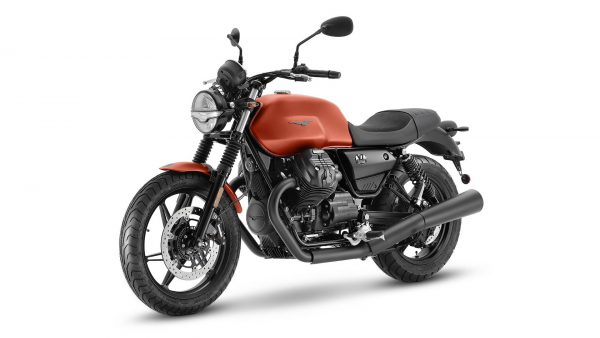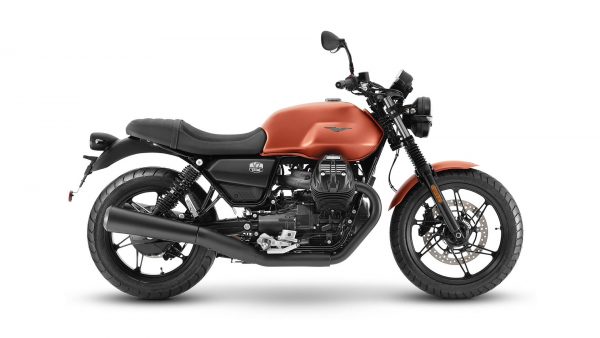 The V7 Special comes with spoke wheels, and chrome exhausts, mirrors and grab bar. Available in dark blue and silver, its price is expected to be $9,490.
The V7's new engine is derived from the one that powers Moto Guzzi's V85 TT adventure model. Maximum torque on the new V7 has increased from 60 Nm at 4,250 rpm to 73 Nm at 5,000 rpm, Moto Guzzi reports, "with more than 80 percent of the torque already available at 3,000 rpm."
The frame on the V7 has also "evolved with the addition of steel elements in the headstock area."
(Photos courtesy of Moto Guzzi)
Hello! If you enjoyed this story, please share it with other riders by clicking on the social media buttons below.