By Bud Wilkinson of RIDE-CT.com
If short weekend rides aren't sufficient to satisfy your thirst for riding, but an Iron Butt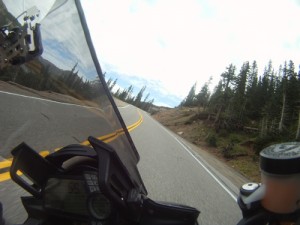 event seems too daunting, well, participating in a Motomarathon event might be the answer. The Colorado-based Motomarathon Association has set dates for five events this year, including a new one in New York.
They include the New England Motomarathon (June 7-10); the Colorado Motomarathon (July 27-30); the Empire State Motomarathon (Sept. 13-16); the Wisconsin Motomarathon (Oct. 4-7); and the Great Smokey Mountain Motomarathon (Oct. 27-30).
The entry fee for each four-day event is $50, plus gas, food and lodging. Riders follow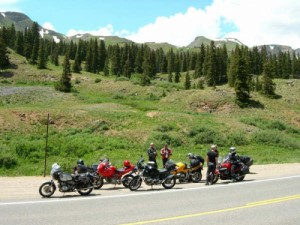 prescribed, non-freeway routes and travel anywhere from 250 to 400 miles per day. The New England and Empire State events will cover about 350 miles per day using a "reach and loop" approach, according to organizer John Metzger.
What that means is that on day one riders will go from the originating point to a destination that will serve as base camp for two nights and then return to the city of origin. The New England event will begin in Danbury and base in Gorham, NH, while the Empire State event will start in Fishkill and probably head to Lake Placid. While most riders have adventure-touring machines, Metzger said the Motomarathon is open to all riders. For more info, visit the Motomarathon website here.
Sounds like fun. Cliff LaMotta, former owner of Cliff's Cycle Revolution (now MAX BMW) in Brookfield, has invited RIDE-CT.com to participate in the New England Motomarathon this year and, put it this way, I've already started saving.