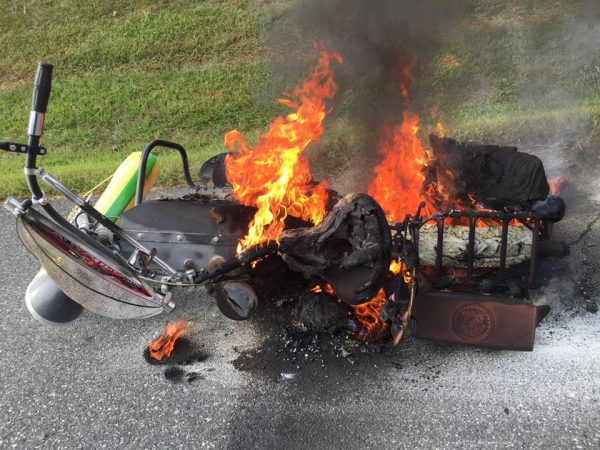 ATLANTIC CITY, NJ – A bike dream coming true for Motorcycle Cannonball rider John Pfeifer of Houston, TX was quickly shattered Saturday when the 1916 Harley-Davidson that he was riding was destroyed by fire. Pfeifer was unhurt, although in a Facebook post he reported having "the crap scared out of me" and being in "total shock."
Pfeifer was one of roughly 90 riders, including four from New England, beginning the Motorcycle Cannonball from Atlantic City to Carlsbad, CA. The 17-day event involving pre-1917 motorcycles will cover 3,304 miles. Pfeifer had dubbed his #36 bike "Rosita del Oro" and earlier this month called it "a continual work in progress."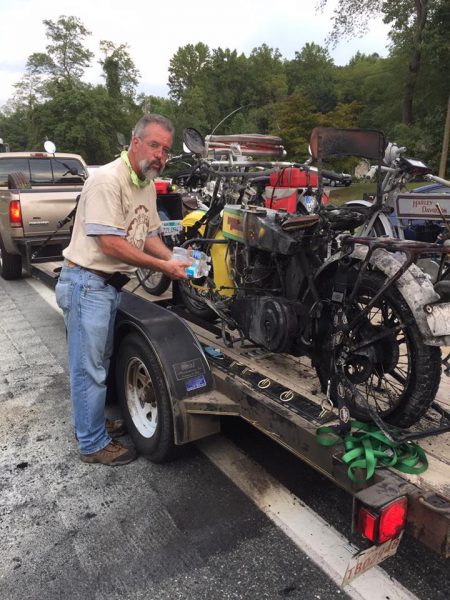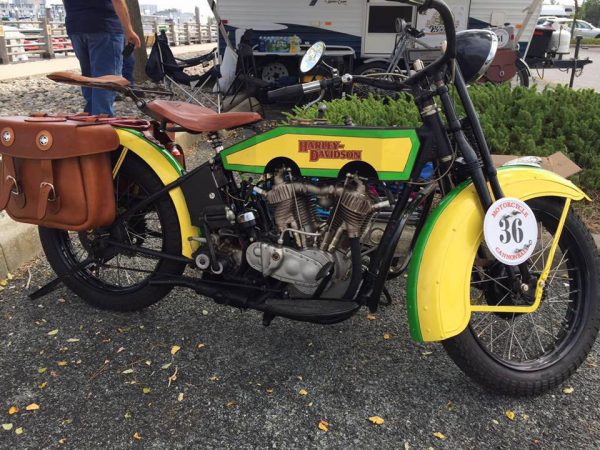 His wife, Diana Lerma Pfeifer, said in a separate Facebook post following the fire that "…losing his bike after so much heart and soul has been put into it is absolutely devastating. But NOTHING in this world would replace John Pfeifer in my heart, so I am grateful to God for sparing him."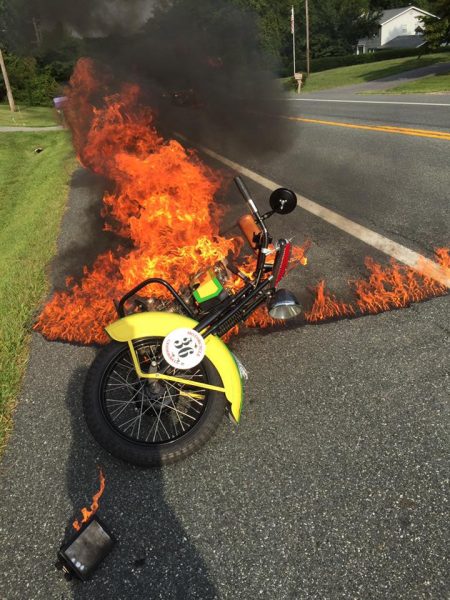 Most of the other riders got off on the Motorcycle Cannonball without major mishap. Among the regional participants are Anthony Rutledge of Southbury, CT on a 1915 Harley-Davidson (#11); Denis Sharon of Ridgefield, CT on a 1916 Harley-Davidson (#20); Richard Duda of Morrisville, VT on a 1916 Harley-Davidson (#47); and Dan Emerson of Woodstock, CT on a 1910 Excelsior (#75), who finished the 154-mile first leg in third place.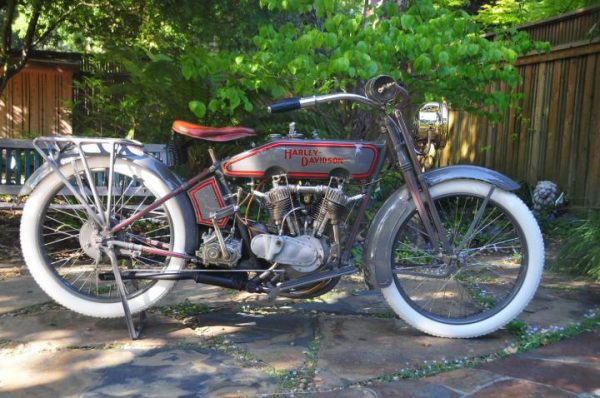 In comments on the Motorcycle Cannonball website, Rutledge explained he is a life-long lover of riding. "My cannonball entry is really only to further what I enjoy most about out hobby, having fun with great friends I have made over the last 20 years and seeing our beautiful country," he wrote. "Although I have no idea whether my efforts will take me across the country successfully, I do know it will be a blast trying."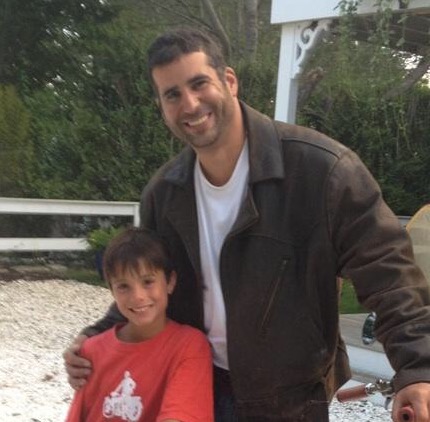 This year's Motorcycle Cannonball is the fourth since 2010. The first required pre-1915 motorcycles. The cutoff in 2012 was 1929, while the 2014 event was for pre-1936 bikes. Most of the route to California is on two-lane blacktop, with less than 100 miles on Interstate highways.
Meanwhile, a GoFundMe page with a goal of $15,000 has been set up by Jethro Smith of Molalla, OR to help Pfeifer rebuild his motorcycle, and Smith has donated a new gas tank valued at $2,700.
Photos from Facebook and Motorcycle Cannonball