By Bud Wilkinson of RIDE-CT.com
NEWBURGH, NY – The new motorcycle museum Motorcyclepedia opened this morning and it is quite spectacular – two floors and 85,000 square feet of floor space devoted to hundreds of motorcycles. There are familiar names like Harley-Davidson and forgotten ones like Thor, Yale, Pierce, Flanders, Reading Standard, Pope, Marsh Metz and Meteor.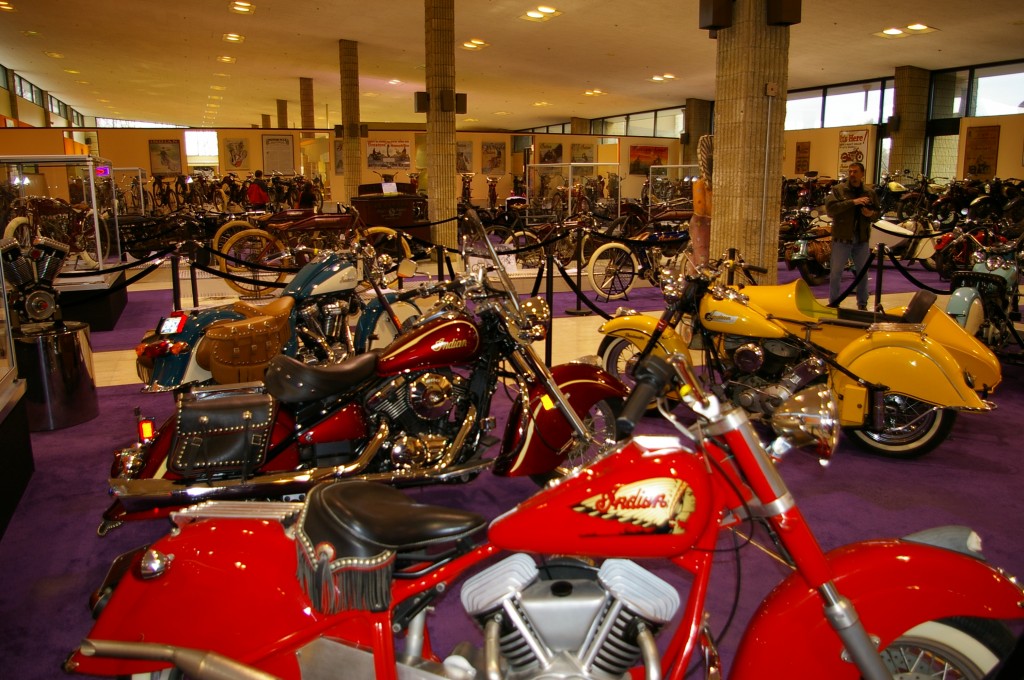 There are more than 100 Indians in one room alone, including a time line of Indians from every year between 1902 and 1953, and separate displays for various types of bikes. There are police motorcycles…
There are military bikes from the World War II era…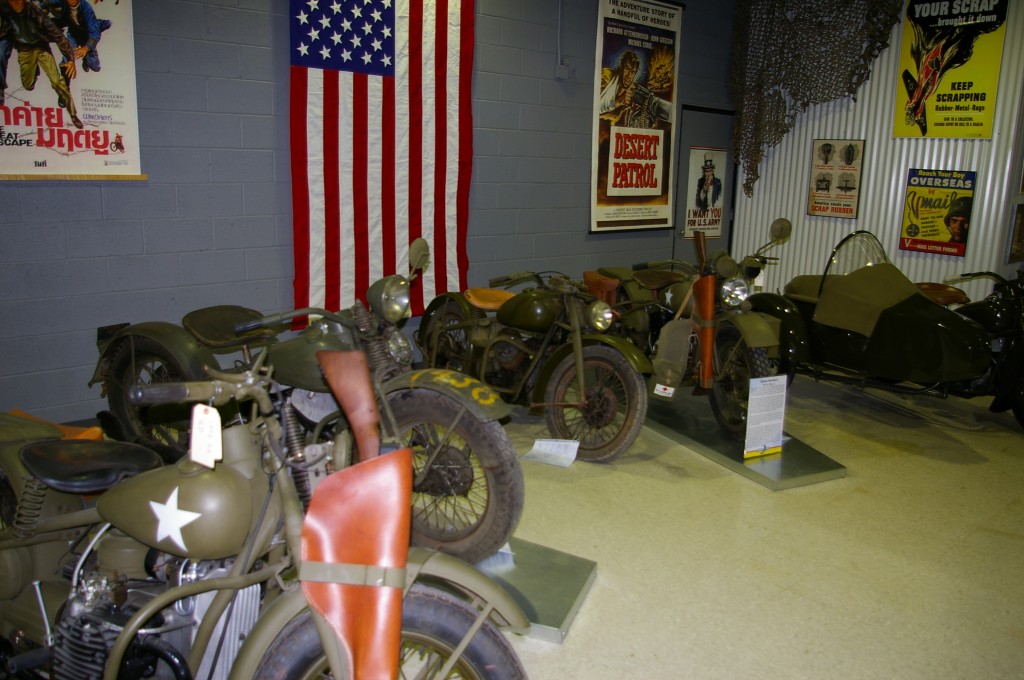 There is large a display of choppers…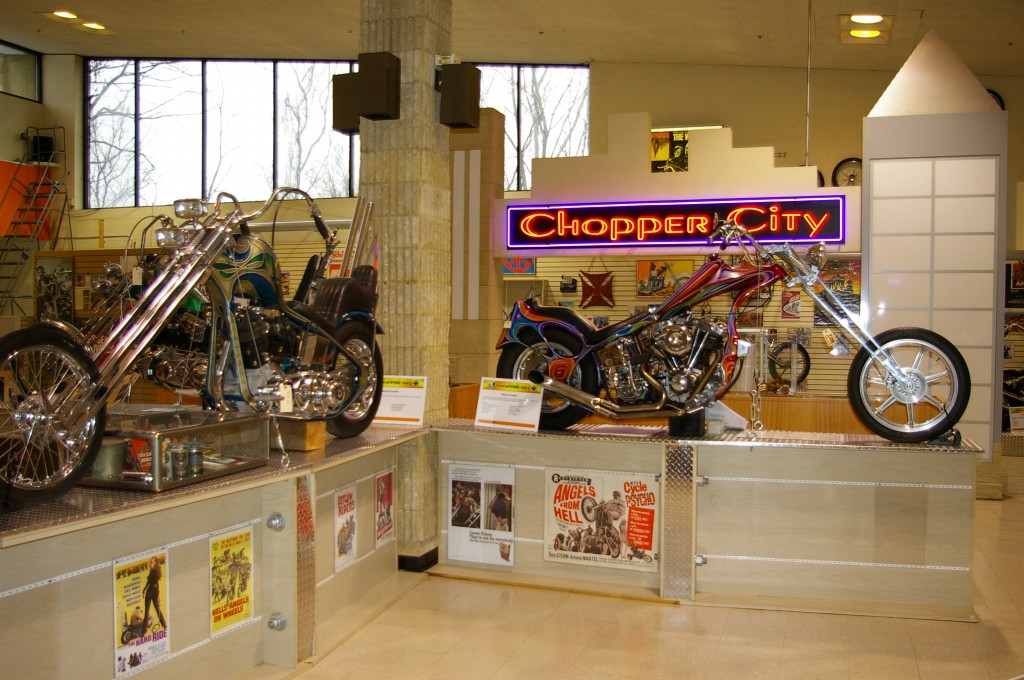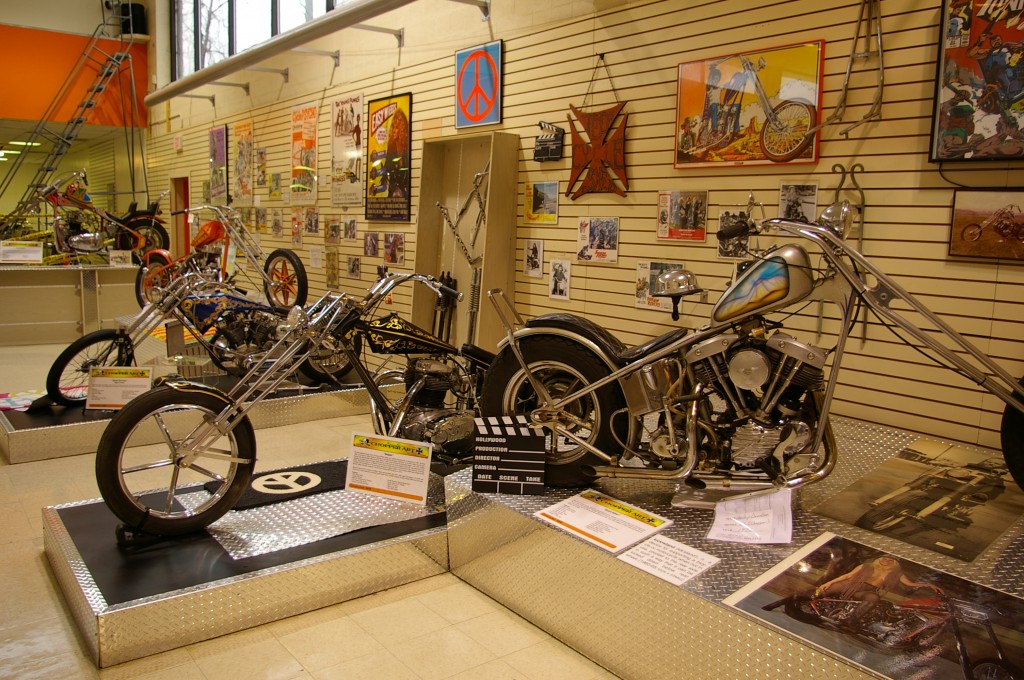 And a section devoted to British bikes, which includes a 1955 Vincent Black Shadow (below) and a 1952 Vincent Rapide…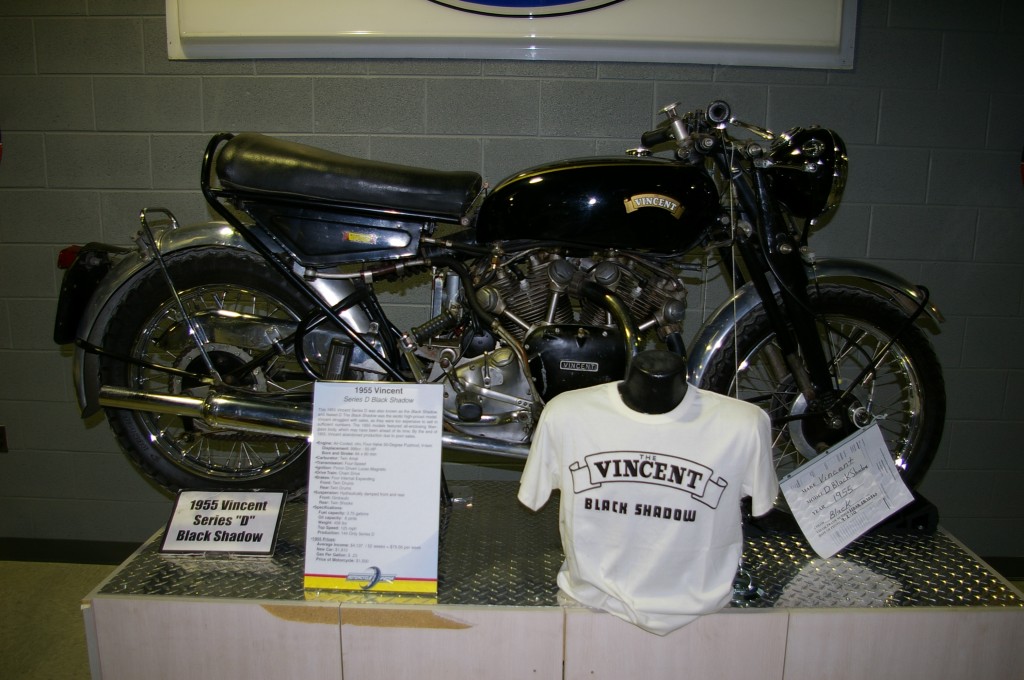 There's even a wooden replica of the first motorcycle – an 1885 Daimler that was done by Bill Eggers of Goshen, who couldn't resist snapping a picture of his creation on display…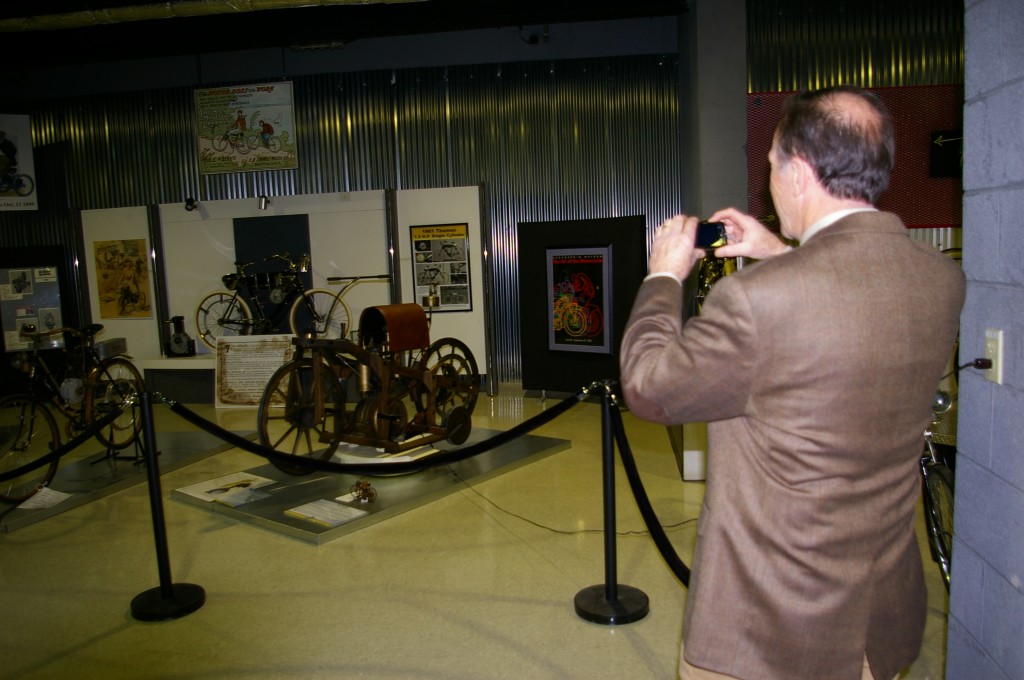 RIDE-CT will have a full report next Saturday in "The Republican-American"and more pictures. Museum hours are 10 a.m. to 5 p.m. Thursday, Friday and Saturday. Admission is $10 for adults $5 for children 3 through 12. The museum's website can be found here.