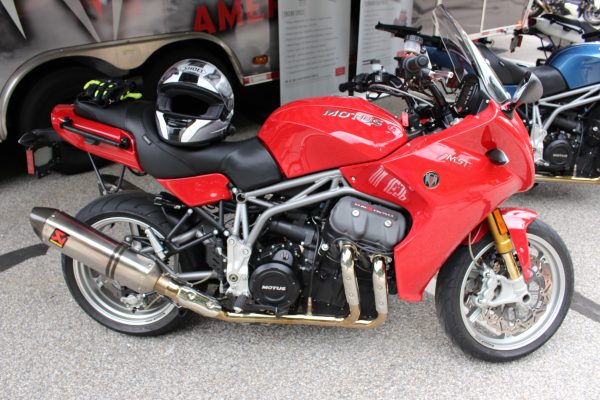 WAYNE, NJ – American-made sport bike brand Motus has added a second dealer to serve the metropolitan New York City area. Joining Hamlin Cycles in Bethel, CT is Wide World Powersports here.
Wide World Powersports already operates Indian Motorcycle Wayne and plans to convert an area of the dealership devoted to used bikes and the servicing of non-Indian brands into a separate new-model showroom for other brands. Motus is the first. The dealership also plans a separate website.
Dealership partner and general manager Mark Klein pointed to Motus' heritage and hierarchy as a reason for adding the brand. "It's American. This is a pure American store. It fits in with us. It complements us with what we handle," he said Wednesday afternoon.
Klein added that he's known Motus vice president and director of design Brian Case for many years.
Klein said Wide World Powersports is "in queue" to get Motus models on the showroom floor as soon as possible. He expects the first bikes to arrive in late April or early May.
Meanwhile, Motus plans to have a demo truck out on the road this spring with a stop planned at Hamlin Cycles on May 6 and 7.