VERNON, CT – The colorful owner of the New England Motorcycle Museum, who frequently has railed against law-breaking bike thieves in the past, has been charged by police for allegedly breaking some laws himself, according to local news reports.
The "Journal Inquirer" newspaper in Manchester and the Vernon "Patch" website report that Ken Kaplan faces multiple charges for stunting on a motorcycle on the street that runs by the year-old museum. He is set to appear in court on Sept. 27.
The "Patch" story says that a police report indicates Kaplan "is accused of requesting a 'speed box' for West Main Street to deter fast drivers and then using the device as a backdrop for a promotional drag racing video."
The "Journal Inquirer" story quotes the police report as saying, "It appears Ken could have made the request so he could use the speed box for his personal videos."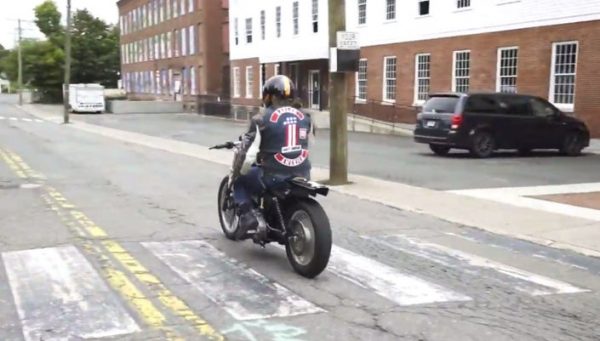 A speed box is a device which measures the speed of approaching vehicles. The two stories quote the police report as saying Kaplan was first noticed by a Vernon police officer on Aug. 29 at the museum riding a motorcycle down a driveway with two other men carrying flags and a video camera.
The police report says one of the men told the officer that they planned to shoot a video for "an upcoming reality TV show" and "planned to film Kaplan doing burnouts and speeding up and down the street." The report additionally states that the man said they "are hoping to put Rockville in a good light" in the video.
The man reportedly asked the officer to participate, but the officer declined, warning the men that traffic laws needed to be obeyed.
The report continues that on Sept. 5 the officer learned that a video had been posted online on Sept. 2 showing Kaplan doing burnouts and five high-speed passes by the speed box at speeds of between 69 and 74 miles per hour – in a 25 mpg zone.
The "Patch" story says Kaplan told police the video had been altered to show that he was riding faster than he was actually going, but that he apologized.
In the video, Kaplan is seen wearing a leather vest with the name "Kaplan America" on the back. "Kaplan America" is a cartoonish super hero persona that Kaplan has adopted, presumably to raise his public profile.
Among the charges Kaplan faces are failure to obey a traffic control signal, unsafe movement from a stopped position, failure to drive right, failure to display a registration plate and stopping without signaling."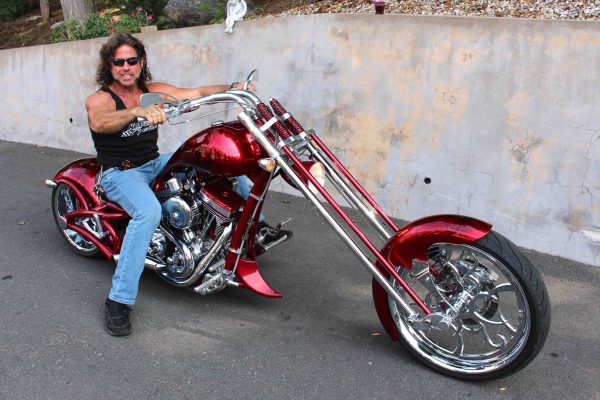 As reported earlier by RIDE-CT & RIDE-NewEngland, Kaplan recorded another video last fall titled "Beware Bike Thieves" where he brandished a shotgun, announced the formation of a posse, and vowed to reduce bike thievery.
"There's now a bounty on your head," he declared in the video, which can no longer be seen on YouTube.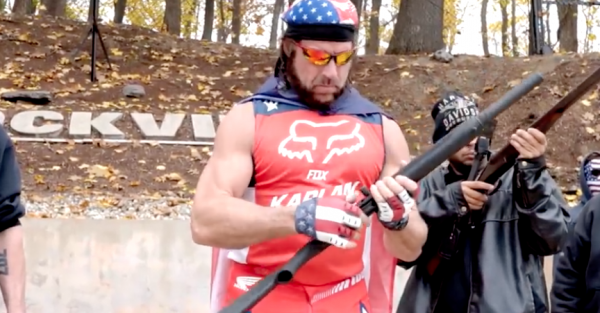 RIDE-CT & RIDE-NewEngland has emailed Kaplan seeking comment and will update…