Release of a highly-anticipated routing report for the Naugatuck Valley Greenway that includes the popular trail riding area behind the Thomaston Dam in Thomaston, CT that is used by thousands of dirt bikers – a report that planners had hoped to be issued in early November – is now expected soon.
"We are making progress," said Aaron Burdis, senior regional planner for the Naugatuck Valley Council of Governments in Waterbury, in an email late Tuesday afternoon. "Have it just about formatted, and should have it out to the public before the holiday."
The Naugatuck Valley Greenway is a 44-mile "non-motorized multi-use trail" being built between Torrington and Derby in Connecticut, funded by federal and state grants.
What has become contentious is a roughly five-mile segment north of the Thomaston Dam that dirt bikers have used since 1975. An estimated 40,000 riders enjoy what is a 13-mile loop on the west side of the Naugatuck River annually. It is the only area in the state open to the public for off-road motorcycle riding.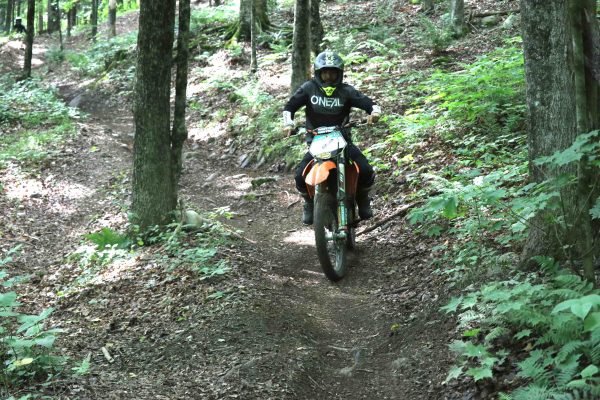 A "preferred route" for the greenway released in September bypasses the northern-most three miles of the trail riding area, but bisects the two-mile stretch immediately above the dam. It would follow the abandoned Route 8 roadbed and would require joint usage by dirt bikers and those on foot or bicycle.
Tony Gasper, president of the New England Trail Riders Association, has called the favored route plan "the most palatable of the worst-case scenario," but prefers that the greenway bypass the trail riding area entirely.
NETRA is fearful that an incursion by the greenway will heavily impact or eventually wipe out the trail riding area.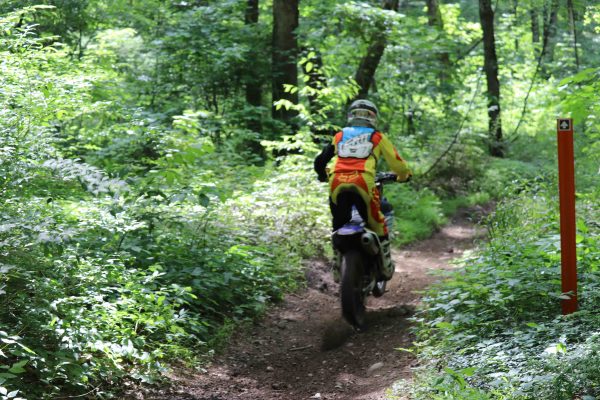 Under the proposed route, riders and other users would be forced to cross paths in 10 spots.
Once the routing report is issued, there is expected to be a 30-day period for public comment, followed by the issuance of a final routing report. The cost of the greenway through the riding area is pegged at $8 million, which includes a bridge over the river.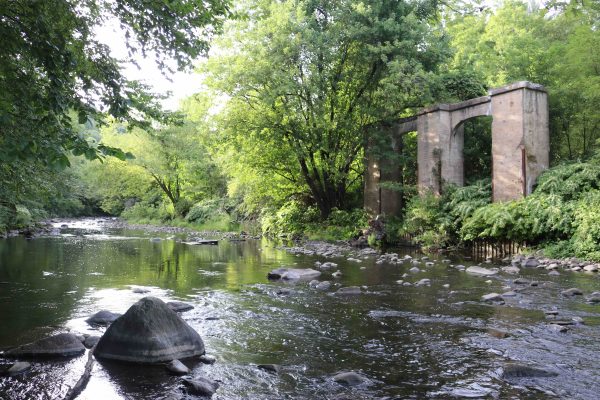 Off-road riding enthusiasts vigorously protested any incursion into trail riding area at an informational public meeting in Thomaston back in March. While NETRA agreed on a compromise route that protected part of the riding area, issuance of the routing report may be greeted with loud protests from riders.
More details on the proposed route may be found here.