TORRINGTON, CT – A 30-year-old Harley-Davidson police motorcycle that once patrolled the streets of this Northwestern Connecticut city is back in use. Sort of. After sitting ignored for years in the Torrington Police Department's sally port, the 1991 Harley-Davidson FXRP is now on prominent display having been loaned to the Bad Dog Brewery.
The motorcycle joins a 1939 Seagrave fire truck once used in Katonah, NY and a sampling of vintage bicycles that add to the first responder atmosphere of the brewery that's housed in a two-story brick building once home to the city's fire department.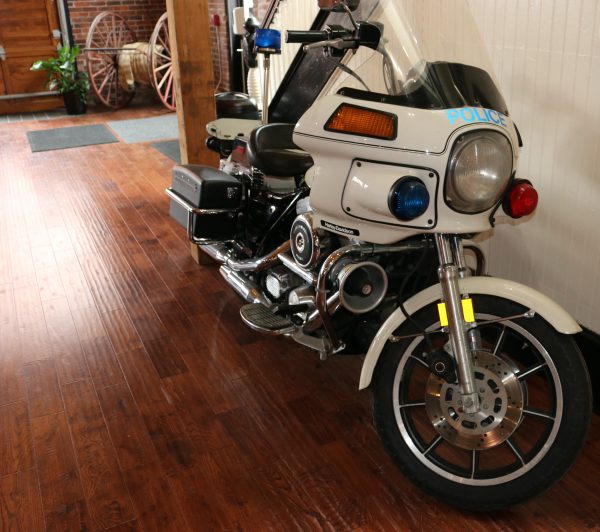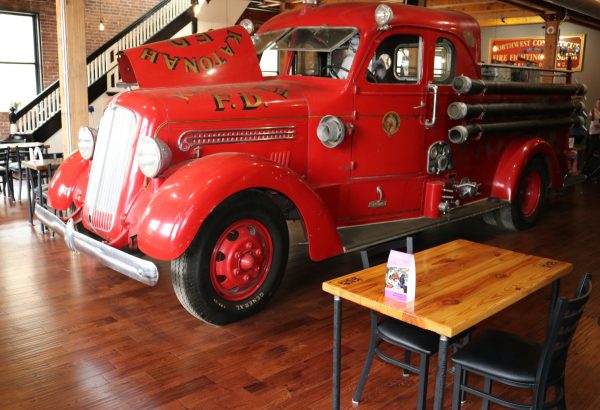 Whether the Harley-Davidson serves as a reminder to Bad Dog Brewery customers not to overindulge isn't known, but the FXRP does catch the eyes of those who come in to sample the offerings of the craft brewery that opened in January.
"Everybody loves it. There's a lot of people coming in with stories about it. People are so glad to see this thing again," Bad Dog's co-owner, Matt Tkac, said Saturday.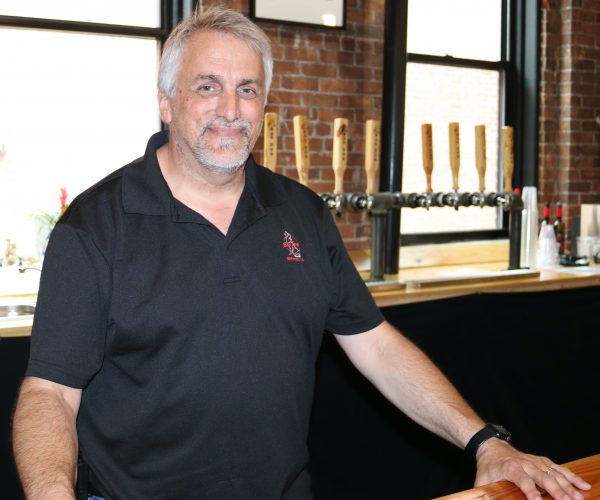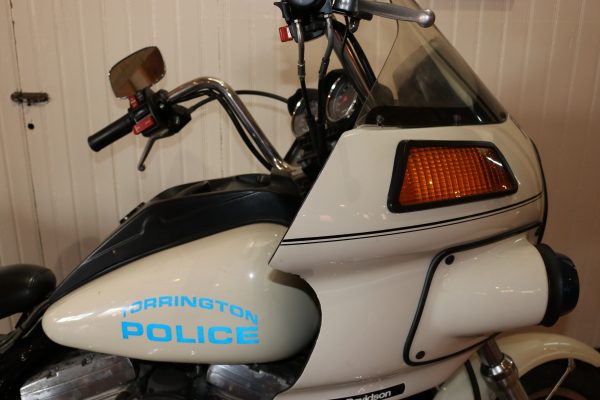 The 1,337cc FXRP was donated to the police department and used for about 10 years before being parked. The notion of displaying it was mentioned by the police department when the brewery talked with the department during its start-up process.
"It's a part of history. They suggested and we very gladly accepted," said Tkac. "We did polish it up a little but it was lovingly taken care of."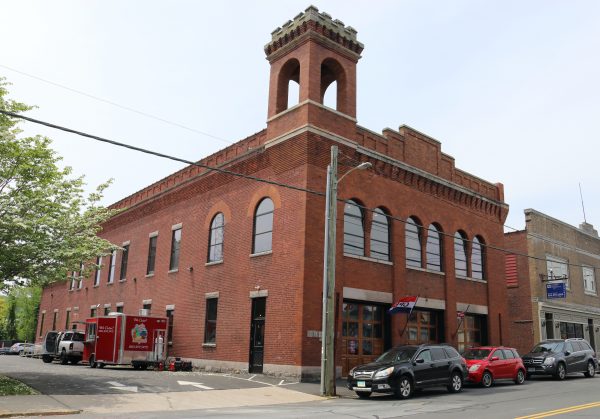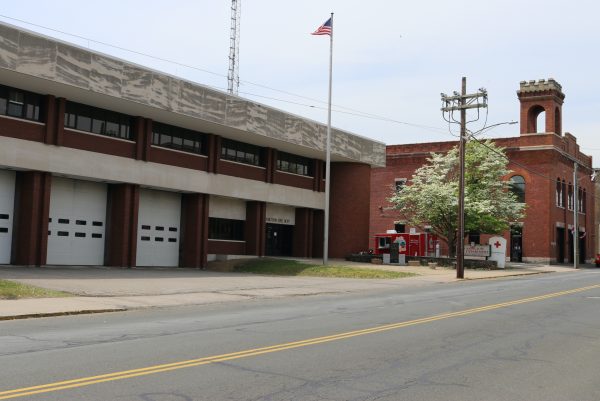 The building that Bad Dog Brewery calls home dates back more than 100 years. The fire department took occupancy in 1901 and remained there until 1980 when it moved to a new building next door on Water Street.
Large parts of the former firehouse have been repurposed for the brewery, which Tkac calls a "small batch brewery. The intent is to brew a lot of different varieties." Bar tops are made from reclaimed beams and rafters. Tables are made from rafters and floor boards. Flight holders are made from repurposed wood and tap handles are made from floor boards.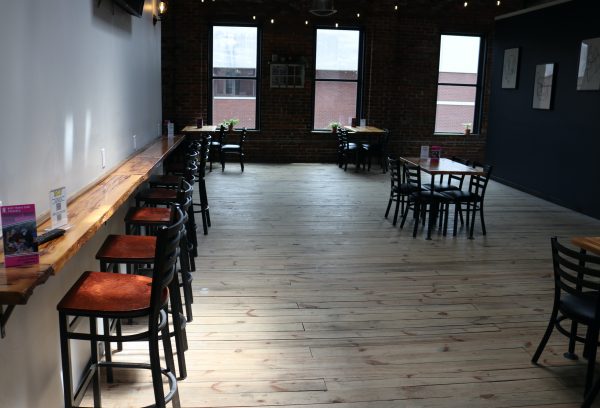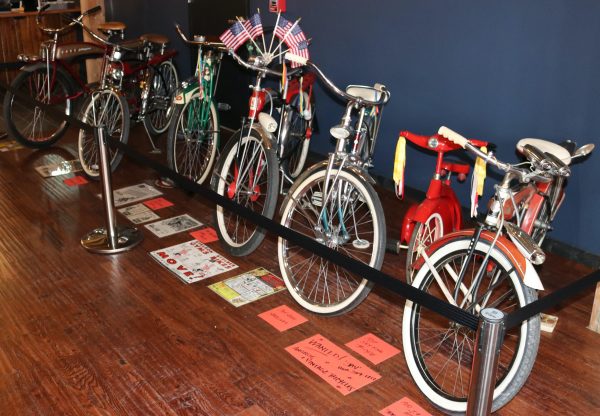 Tkac said the brewery is on the look-out for first responder-related memorabilia to display. "We're always open to look at stuff," he said. The vintage bicycle display, for instance, is a rotating exhibit supplied by Torrington resident and collector Jay Flynn.
However, it's the fire truck and the police motorcycle, which arrived about a month ago, that are the centerpieces.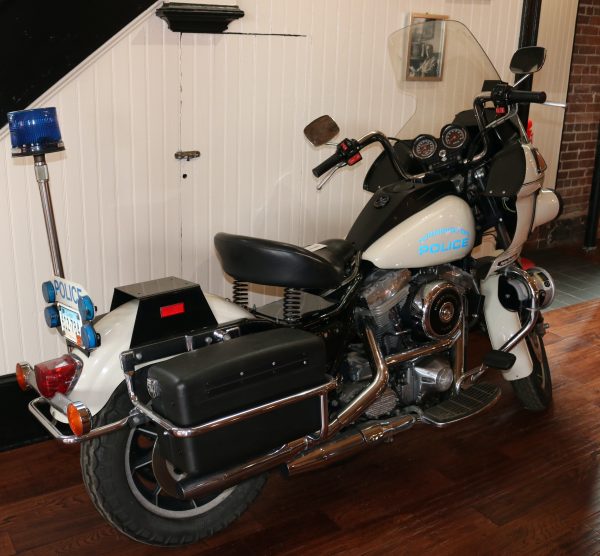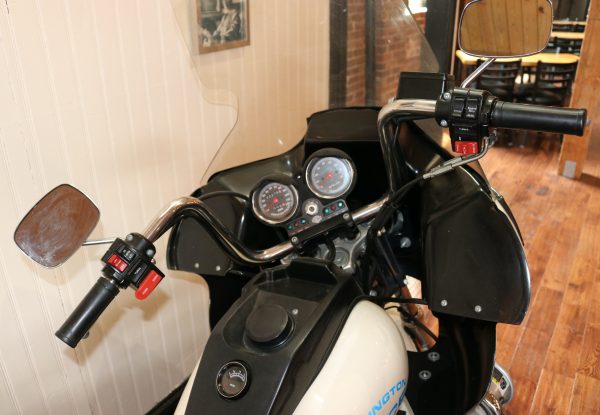 Hello! If you enjoyed this story, please share it with other riders by clicking on the social media buttons below.