VERNON, CT – Asked on Saturday afternoon at the opening of the New England Motorcycle Museum what his plans for Sunday were,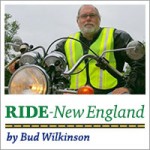 museum founder Ken Kaplan replied simply, "Sleep." He quietly added, "I haven't slept much in the last couple weeks."
The Café Fever motorcycle show that officially launched the museum in the town's Rockville section was the culmination of more than five years of hard work, money worries and countless hurdles for Kaplan.
If it was in any way a letdown, Kaplan didn't show it as he greeted guests, rode around the property on a massive chopper, answered volunteers questions and hosted local politicians for a ribbon-cutting.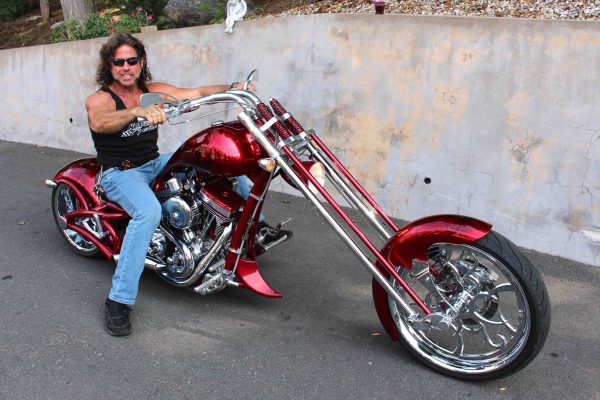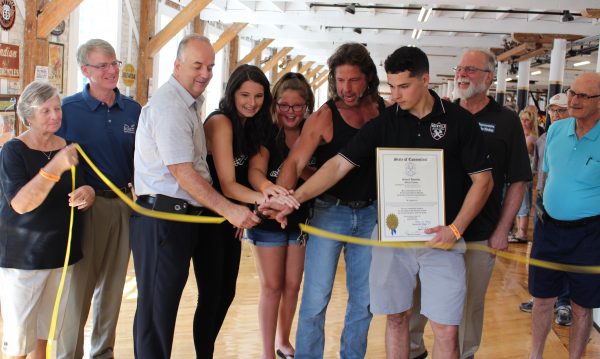 The Café Fever event, organized by the Murdercycles motorcycle club, began at 10 a.m. and a steady stream riders showed up to admire the display bikes inside the museum, to check out the cafe models showcased outside, and to watch a stunt show across the street. The museum was built at a cost of $6.5 million and had an original target opening date of Labor Day 2015. Nearly three years later, it finally opened.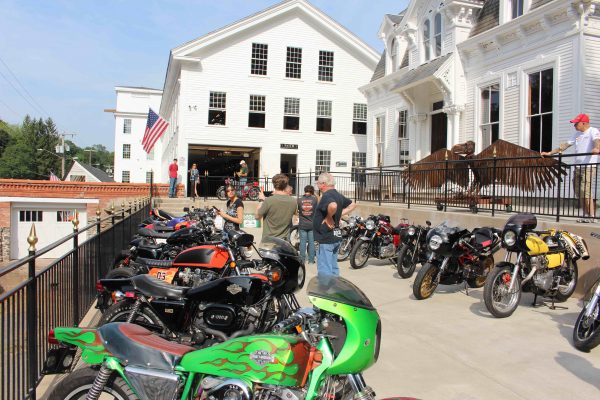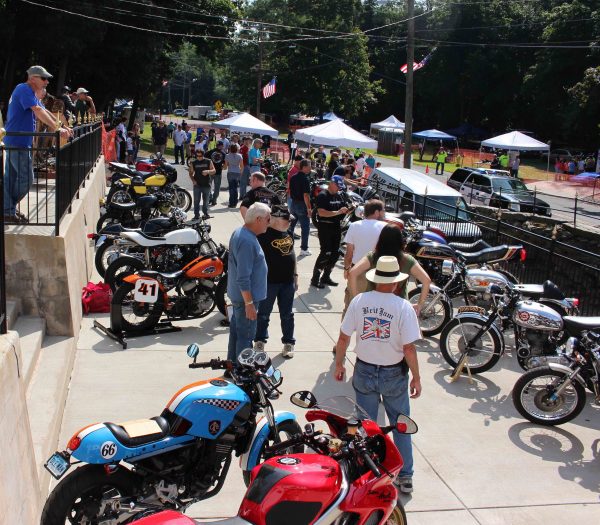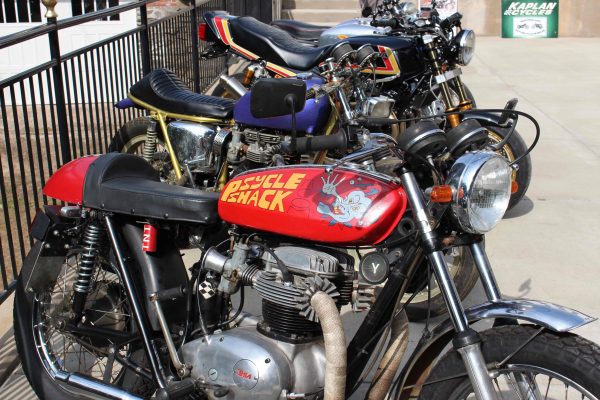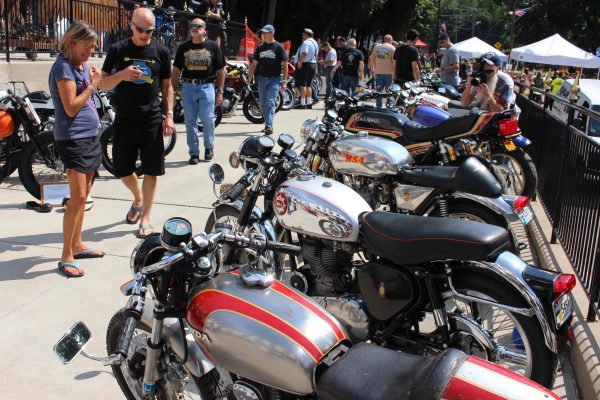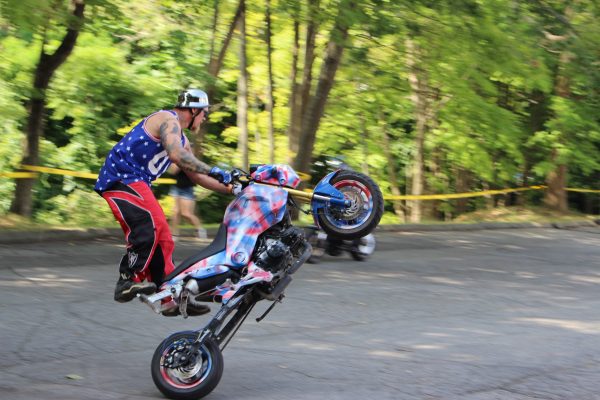 Inside of the former Hockanum Mill, spectators roamed freely on the second and third floors, admiring the more than 100 bikes on display. One section featured vintage BMWs owned by Maine "Ted" Smith, president of the Yankee Chapter of the Anqtiue Motorcycle Club of America. Another section featured off-road machines.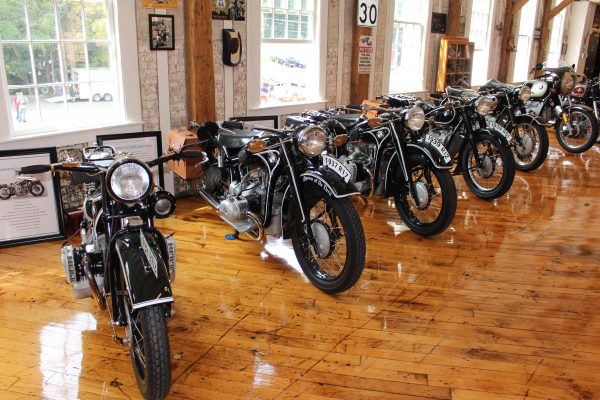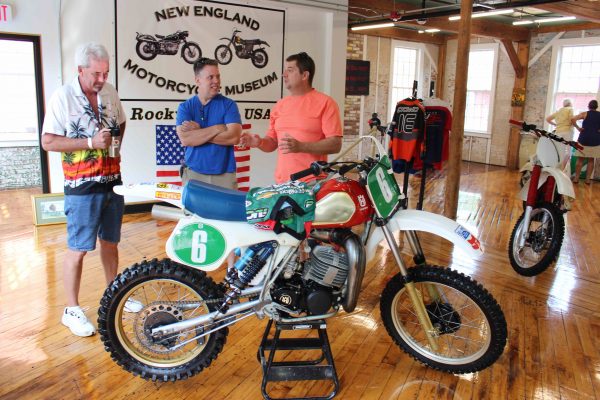 Just how many motorcycle enthusiasts attended the show is uncertain as people came and went. Asked about the turnout, Kaplan replied, ""I think it's been excellent."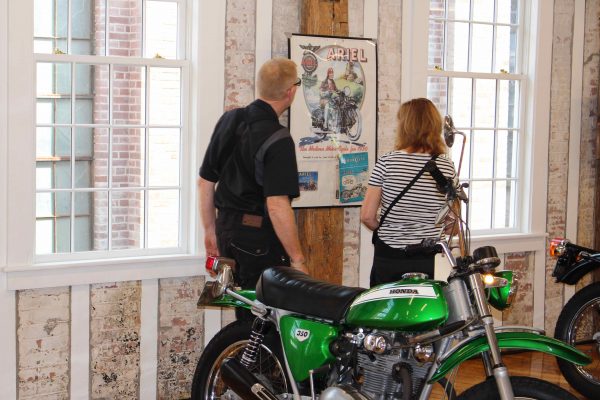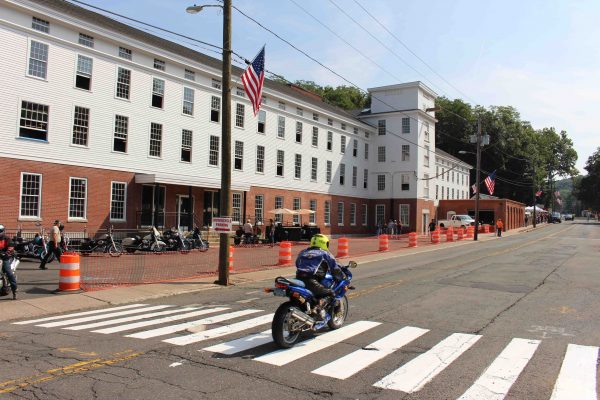 Also uncertain at the moment are the museum's hours of operation going forward. Exact days and time are expected to be confirmed soon.  The fact that the New England Motorcycle Museum has finally opened is something of a miracle in itself. "I had complete faith it would happen," Kaplan said.