BROOKFIELD, CT – Work was still progressing Wednesday afternoon at the new Touratech retail store and distribution center here. History will record that the first sale had already been made with the purchase of a Butler road map.
"The only thing that's not ready is the front counter," said Touratech USA CEO Paul Guillien, who was visiting from the company's U.S. headquarters in Seattle to help ready the store. He reported that 90 percent of the work has been done and that adventure riders have already been coming in. "May 31st we'll be fully functional," he said.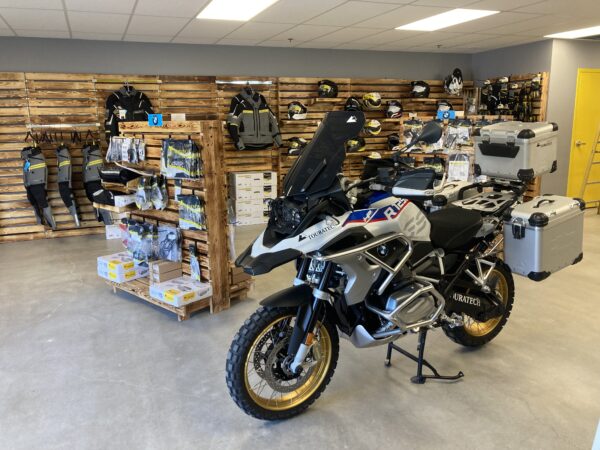 Touratech is a German company that caters to adventure riders; both with its own branded apparel, and gear and accessories from other manufacturers, such as Garmin, Sidi and Klīm. The Brookfield outlet is the company's second stand-alone retail store in the country, joining one in Seattle that opened in 2006.
Repeating a phase he has used before in response to the question why the Brookfield location was chosen, Guillien stated, "We are within 75 miles of 44 million people. Being close to customers was the main thing. We want our customers to come in and experience our brands and our brand values."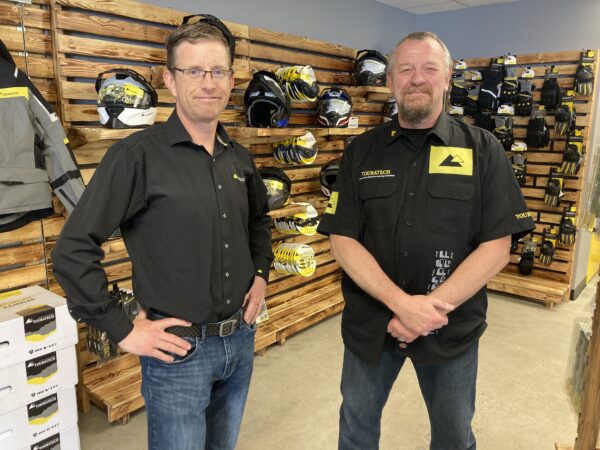 Steve Pospolita, former editor of the discontinued "American Iron" and "RoadBike" magazines that were headquartered in Stamford, CT, will run the store. He noted that a couch area with coffee machine will help the Touratech store become a riding destination. "We will have a lot of socializing," predicted Pospolita, who used an abbreviated surname, Lita, when working for the magazines.
Guillien said Touratech looked in New Jersey, New York and Connecticut before deciding to put down roots in the Nutmeg State. "We wanted to be outside of Manhattan, but close to a broad range of customers." The goal was to be within two hours of the greatest number of potential customers as possible. Brookfield worked, and the fact that the sales tax in Connecticut is lower, too, helped.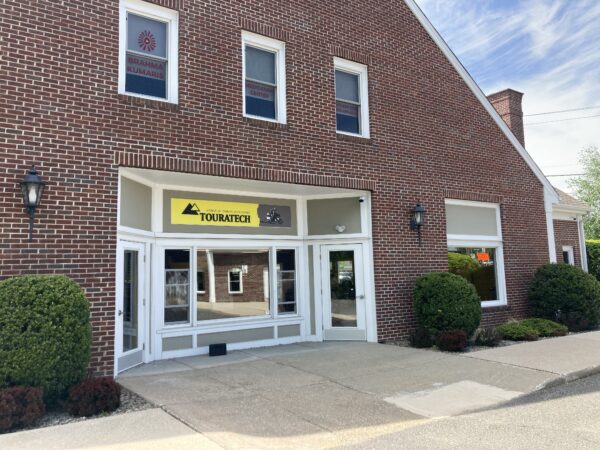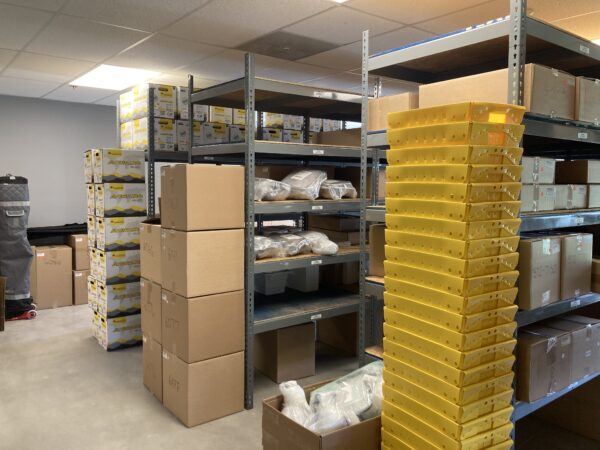 The new store is divided into two sections. Two-thirds is retail in front, with one-third being set aside for warehousing. "Things that don't have retail packaging go back here," said Guillien as he showed a visitor the back room. Stored on shelving were such items as crash bars, skid plates and pannier racks.
With so much shopping done online these days, opening a bricks and mortar store might seem counterintuitive, but they do offer an advantage. "People really like to come in and talk to our experts. We have our own adventure experts on site," Guillien said.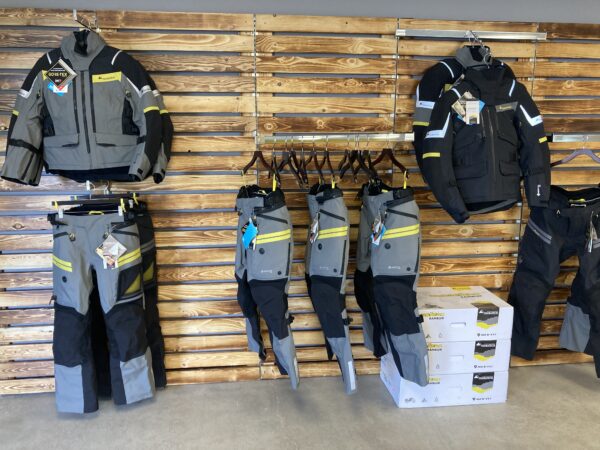 Besides running Touratech, Guillien is also a founder and board director of Backcountry Discovery Routes. It's a non-profit that maps and promotes riding on off-road routes across the U.S.
The Touratech store is located at 67 Federal Road, just off of Route 7. Entrance to the parking lot is off of Grays Bridge Road, which can only be accessed from the northbound lane of Federal Road (Route 202).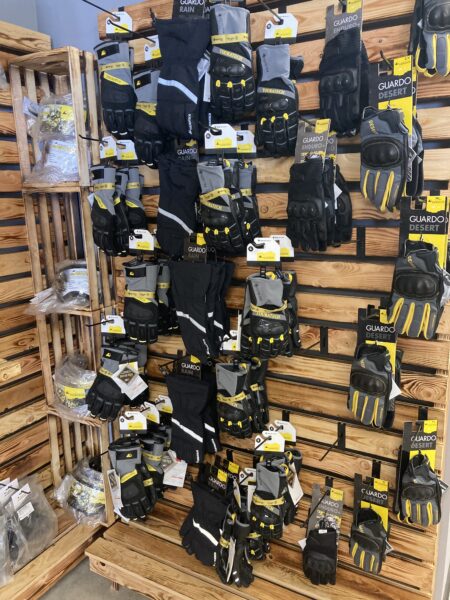 Hello! If you enjoyed this story, please share it with other riders by clicking on the social media buttons below.