LOUDON, NH – Some 20 new exhibits will be on display this year at the North East Motor Sports Museum here, including a BLT OSSA motocross bike built by AMA Motorcycle Hall of Fame inductee Joe Bolger back in the 1970s.
Also new is the #20 car that NASCAR driver Joey Logano drove to his first Sprint Cup victory, which happened at New Hampshire Motor Speedway in 2009. The Middletown, CT native became the youngest winner in the circuit's then-55-year history with that win.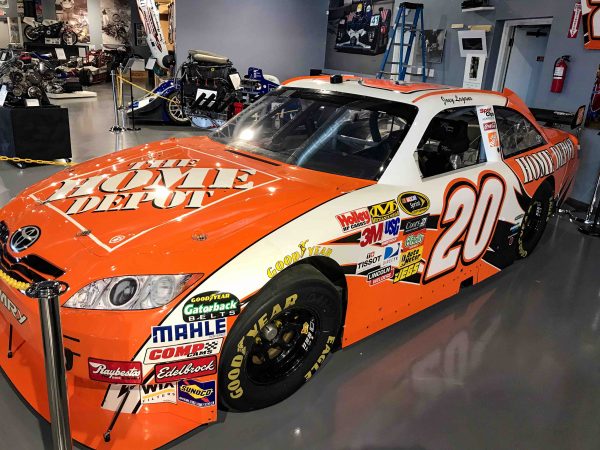 The North East Sports Museum opened in June 2017 and has about 10,000 square feet devoted to displays covering all forms of motor sports from cars and motorcycles to dragsters, Soap Box Derby cars and snowmobiles. Expansion is already in the works. The museum's plan is "to rotate through its significant inventory of memorabilia every year to guarantee a fresh visit for fans annually."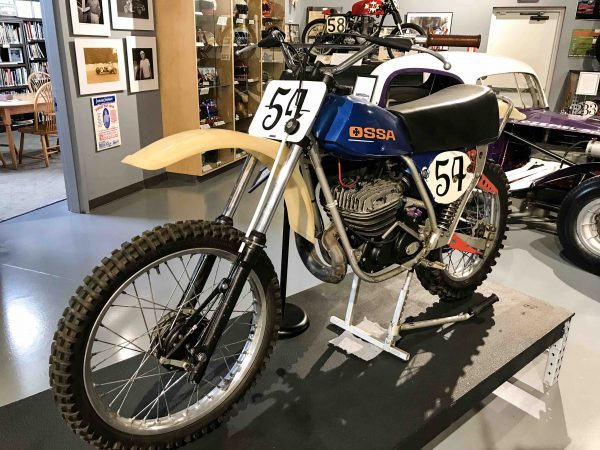 Bolger's BLT OSSA is a standout exhibit because of its design and its rarity. The "BLT"  stands for "Bolger Long Travel" and refers to the suspension that Bolger designed in 1974, which had more than eight inches of rear travel. Fewer than 150 of the BLT OSSA models were built.
Also among the new exhibits at the museum in 2018 are:
A 1915 Duesenberg "Benedict Special," one of five race cars built by brothers August and Frederick Duesenberg between 1913 and 1915.
A 6,000-horsepower Funny Car engine from 1980.
Ray Boissoneau's #54 Leader Car Midget from 1947.
The restored car that Geoff Bodine drove in 1978, winning 55 feature events out of 84 entered.
The North East Motor Sports Museum is currently open the first and third Saturday of the month from 10 a.m. to 4 p.m., although the hours will be longer in spring and summer. Admission is $10 and $7 for seniors 65 to 74. Seniors 75 and older, children under 12, active military and first responders get in free.