NAUGATUCK, CT – As the riding season approaches, so does the motorcycle training season, and the recent annual training session for Connecticut Rider Education Program (CONREP) instructors reminded me that I'll soon be back in the classroom and on the training range.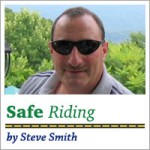 The day-long session brought together all of CONREP's instructors for curriculum updates and instructor workshops. For readers who are unfamiliar with how the program works or who desire to become an instructor, here's some background on becoming an instructor:
The Connecticut Motorcycle Safety Program falls under the state Department of Transportation's Office of Highway Safety. The overall goal is to reduce the number of injuries and deaths among motorcycle operators and passengers. CONREP provides rider training courses for both new and experienced riders.
CONREP's beginner courses satisfy DMV requirements for rider education to obtain a motorcycle endorsement on a driver's license. The experienced level courses help riders improve their mental and physical riding skills. Just like other activities, practice and training with a professional is needed to correct bad habits that develop over time.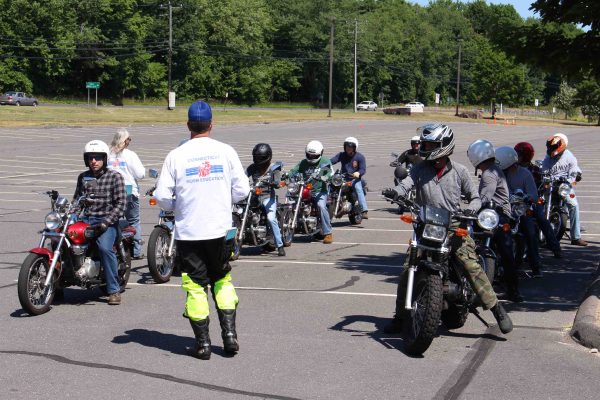 Presently there are approximately 120 instructors who work part-time, mostly on weekends, to provide rider education training at sites across Connecticut. Most people who become instructors are experienced riders. They are passionate about the sport and are looking to give back a little to the sport they love. Who better to work with new riders to develop the knowledge and skills needed?
I've been asked repeatedly what it takes to become an instructor. The first step is applying to attend an Instructor Preparation Workshop (IPW). An electronic version of the application is available for download on CONREP's website. Applicants are accepted into the program based on need at specific training sites.
It is important to contact the site manager at the location where you'd like to instruct to determine if that site needs additional instructors. Having a site manager sponsor you is an important part of being accepted into the training.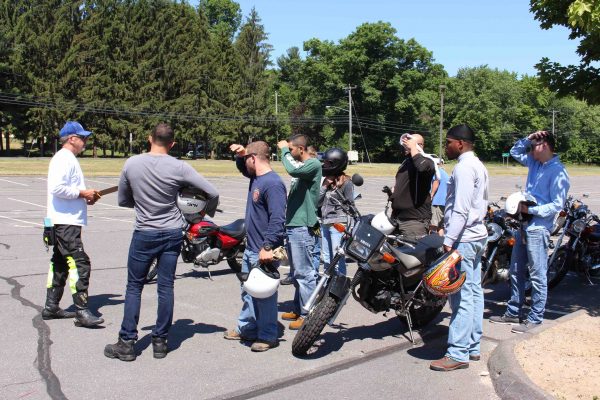 Having prior knowledge of the CONREP program will make you a better applicant. Having taken a course as a student is a good way to get an understanding of the curriculum and how courses are run. Another excellent way is working at your desired training site as a range assistant (RA) for a season or more.
Range assistants help during the range exercises, mostly by setting up the cones and doing other non-instructional tasks. They get to observe the class in operation and how the instructors run the course.
Once accepted, a candidate attends an introductory informational session. The program is explained in detail and candidates have their questions answered. It can be a grueling process to become a certified motorcycle safety instructor as a large amount of time is required for studying, preparation and riding practice.
Those who choose to continue as instructor candidates are given the pre-course assignment material which includes a lot of reading and studying. This is where a bulk of the initial course material learning takes place.
After the pre-course assignment is completed, the candidates must then successfully compete a riding skills evaluation. This will be the first on-cycle portion of the training. The instructor candidates must demonstrate riding proficiency by taking the same skills evaluation that the students take, but scoring is done at a higher standard than for students. Successful candidates will proceed with the IPW.
What follows is six more full days of training of the curriculum that includes how to present the classroom and range management. Candidates practice classroom presentations in front of their peers in a classroom environment. They also learn the range exercises and range management techniques.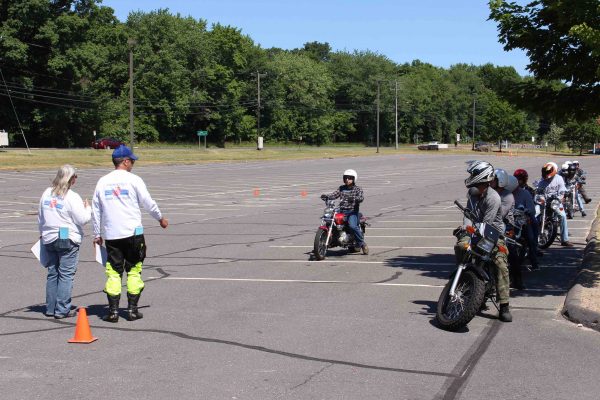 Once the training is completed the candidate's knowledge of the full program is tested with a knowledge exam. The very last step required for certification is being evaluated while instructing a live class. After this, candidates who have successfully completed all parts of the IPW will be state- and nationally-certified as an MSF RiderCoach, and will be able to sign up to instruct in the state of Connecticut.
This year much of the returning instructors' training was done by several of our peers from around the state. They shared their best practices, novel ideas, and real world tips for presenting course material. I was honored to be selected to be part of a panel discussion of personal techniques used during classroom sessions.
Joining me on the panel was RIDE-CT & RIDE-NewEngland colleague and fellow CONREP instructor Paul Siciliano. While each of us presented some novel ideas in facilitating the classroom sessions, it was amazing for me to witness the volume of risk awareness and self-assessment items that are presented to students.
We agreed that the key to learning how to mitigate risk as a rider is by laying the groundwork in the classroom, allowing students to develop a solid foundation of risk awareness and assessment as well as understanding how their riding skills play an important part of the risk offset.
Risk offset refers to skill versus risk. Negative risk offset is when the risk exceeds the rider's skill. That's why training – for all riders – is important. Better skills make for safer riders.