BRIDGEPORT, CT – Four months after closing its retail outlet in Brooklyn, NY, motorcycle gear retailer Union Garage announced today that it plans to reopen with a new downtown store in a century-old former factory building in this coastal Connecticut city, located at the junction of I-95 and Route 8.
Union Garage operated its store for 10 years at 101 Union Street in Brooklyn before closing in mid-February. Online sales continued after the store shut down.

In a lengthy statement posted today on its website, the company said, "Yes, we've left the best borough in the greatest city in the world for a relative unknown: an off-the-radar 'deindustrialized' port town on the outer edge of the tri-state megalopolis that, chances are, you've never been to."
Calling its announcement "just a progress report," Union Garage reported that "we are still wrapping up the buildout of the new brick-and-mortar showroom, and we are at least a few weeks away from an official opening."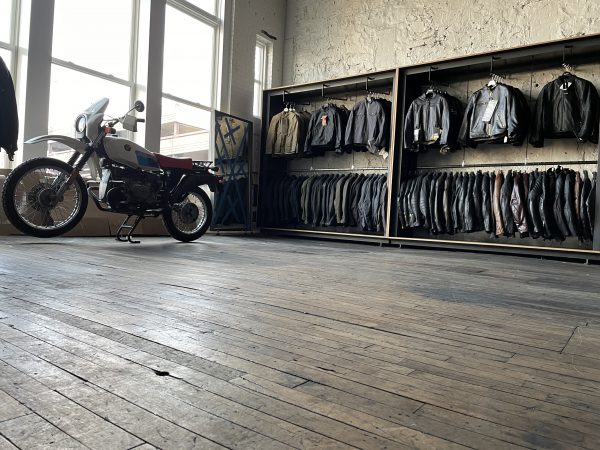 Opening a new retail store in what is a third-floor loft has presented a challenge while maintaining an online presence. "During the early stages of the transition it felt like we were doing business from an active shipwreck – picking and packing orders from a rolling ocean of boxes and display fixtures in various states of assembly," the statement said.
"As of this late spring writing, we've nearly come full turn, from shipwreck to just about shipshape, and we're looking forward to skipping to the fun part."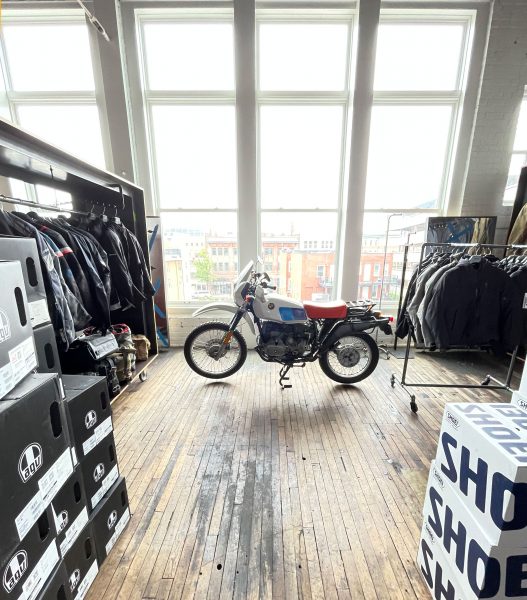 Union Garage reported that it didn't initially target Bridgeport, "but once we found this unique raw space things fell into place quickly, and here we are…
"Sunlight pours in through a full wall of 10-foot-tall windows, and the 20-foot ceiling is buttressed with massive timber trusses spanning a full 40 feet across the open space. The old-world cathedral-like vibe of the loft fits nicely with our mission of being a non-denominational church for motorcyclists."
For longtime New York City customers, Union Garage's new location is only a three-block hike from the Metro North train station in Bridgeport and only two minutes off of I-95, an hour's ride or drive from the city.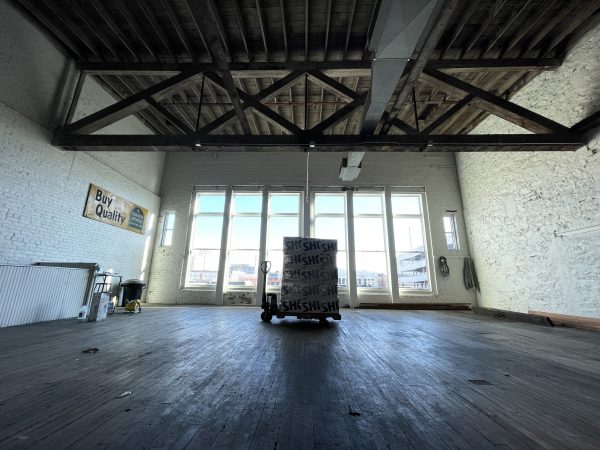 Initially, the new retail location will only be open four days a week. The store is accepting job applications for full-time and part-time work. A motorcycle endorsement is mandatory.
The move of Union Garage to Connecticut comes a month after Touratech opened an East Coast retail store in Brookfield.
(Photos courtesy of Union Garage)
Hello! If you found this story interesting, please share it with other riders by clicking on the social media buttons below.