NEW YORK – A lovely fall day, a tidy collection of Norton Commandos and some scrumptious traditional English eats – all deep in the heart of Brooklyn. That makes for an all together delightful experience, which I had at Union Garage on Saturday as the shop hosted a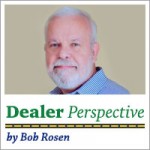 Norton Commando Bike Show and Belstaff Pop-Up Shop. 
Union Garage has established itself as an outstanding purveyor of high-quality motorcycle apparel and accessories, both in their nicely appointed store and online. On this day, they combined two events. The big draw was an assemblage of a dozen or so examples of Norton's famed Commando model which was produced from 1967 to 1977.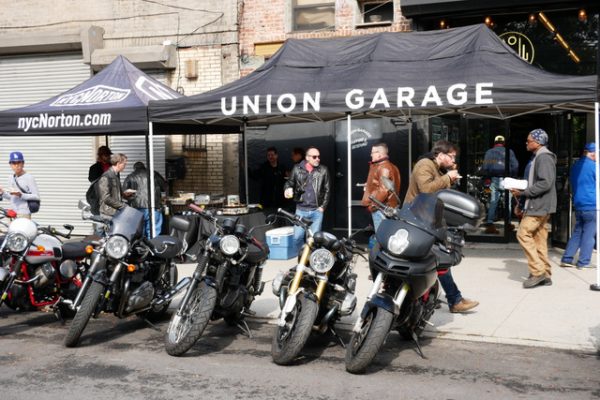 The bikes on display included some competition prepared models as well as limited edition models like the 1974 John Player Special with its full body work and unique paint. Several bikes on hand were the work of renowned specialists NYC Norton (interestingly located in New Jersey, not NYC). NYC Norton maestro, Kenny Cummings, was on hand to eagerly talk about all things Norton.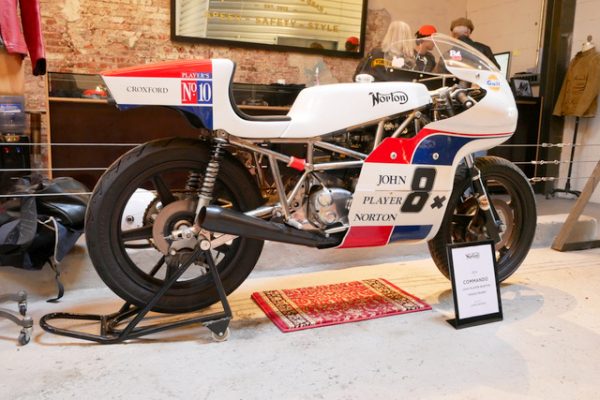 The other reason for this event was the opening of Union Garage's newest Pop-Up Shop dedicated to products from one of Britain's best known motorcycle gear companies – Belstaff.
In a small retail space adjacent to the main store, Union Garage has been setting up limited duration shops that feature a single brand. Usually open only for a period of a few weeks, previous Pop-Up Shops have been dedicated to brands that include Alpinestars, Dainese, Roland Sands Design (RSD) and other top brands in the industry.
This time around we were presented with a nice collection of Belstaff's latest apparel. Not just limited to their famously historic wax cotton Trailmaster jackets, Belstaff also have a nice array of other apparel to lust over.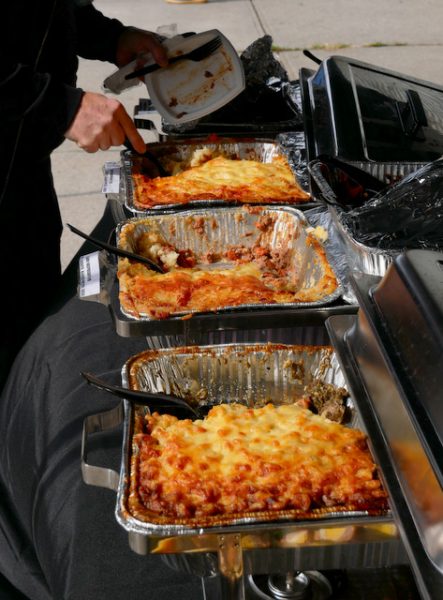 A big plus to this small, but mighty, event was the presence of wonderfully prepared British food put together by the Chip Shop. This Brooklyn Heights specialty restaurant was on site with an array of traditional eats that has to be about the best "event food" I've ever had.
Multiple pans of shepherd's pie, bangers and mash, and Scotch eggs were fabulously fresh and flavorful. Second helpings were impossible to resist. Surely makes me want to find my way to their Atlantic Ave. venue and try some more.
The Chip Shop's unique three-wheeled Reliant Robin car was on hand to lend some colorful background to the show. Note the uniquely British front license plate.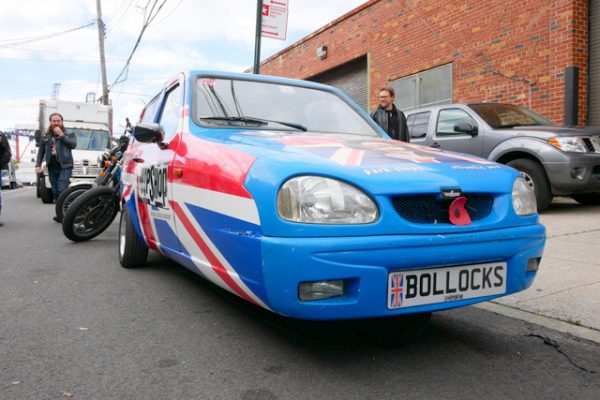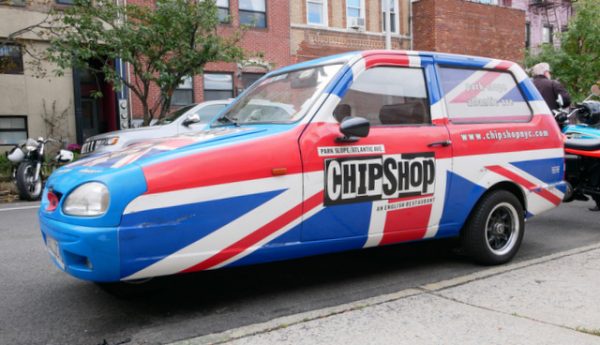 Finally, as seems typical at these kinds of events, the attendee bikes parked along the curb provided their own "show" of sorts.
Among the many interesting rides I spotted was a very nice example of my first bike, a 1972 Honda CL350 with it's now trendy set of high pipes. Nearby was a nice, if somewhat road-worn, example of a circa 1970 Moto Guzzi Ambassador. A friend had one that broke down on rides so frequently that it became known as the "Embarasser."  Numerous Brit and Italian bikes were scattered about as well.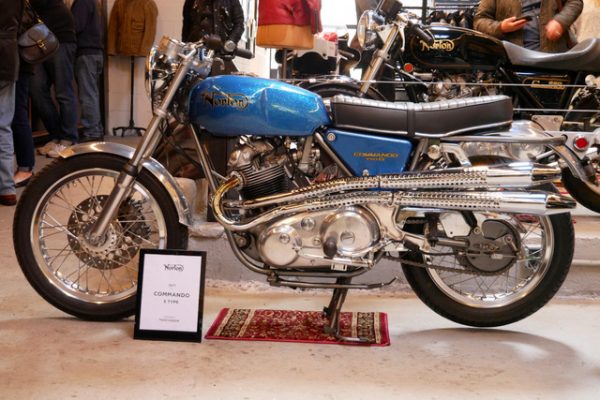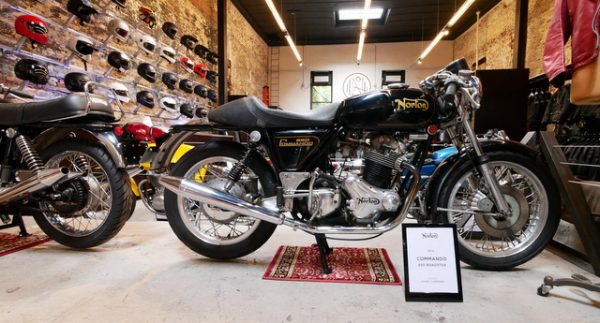 Classic bikes, great motorcycle-oriented products, and wonderful food. It doesn't get any better than that!
See a few more pictures of the event at our photo gallery here.