LITTLE NECK, NY – It's a local story that hasn't received national attention, but it's worth noting and commenting on. The owner of two Harley-Davidson dealerships in Wisconsin is being sued by Harley-Davidson for $6.3 million.
What happened was – possibly because they were caught in a cash crunch – the dealerships decided not to pay Harley-Davidson Credit Corp. for bikes that the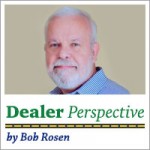 dealership sold to customers.
Under routine circumstances, bikes are shipped to dealers and are held on credit (or "flooring") by a finance company. This means that dealerships can have the bikes in the showroom without actually having to pay for them. The dealership pays interest on these "loans" until the bikes sell.
At that time, the dealership is required to pay off the balance to the finance company – typically in no more than 48 hours. When the dealership fails to pay off the flooring loan in the required time, they are "out of trust" with the finance company. This is a situation that can put the dealership into legal hardship and even risk their ability to stay in business.
The two Wisconsin dealerships are now attempting to negotiate a pay-back deal with HDCC to avoid a harsher outcome.
It's no secret that the motorcycle business is highly seasonal. Dealerships in cold climates like the Northeast and Midwest are especially vulnerable to financial stress when the temps drop. The big problem is how to sustain a business that's open 12 months of the year, but sees the majority of its income happen in only six or seven of those months.
There are two main types of expenses that need to be addressed by the dealership. Variable expenses are those associated with the actual sale of products or services – often referred to as Cost of Goods (COG). These costs include paying the manufacturer for bikes sold, paying suppliers for parts and accessories sold, paying technicians for time worked on bikes, etc.
In the off-season, these costs will be significantly reduced in direct proportion to lower sales volume. An exception would be payroll for technicians.
Many dealers keep most of their service department staff on board even if there is insufficient work available to keep everyone busy. Lay off a valued technician in the winter and he or she may not be available for spring re-hire if they find employment elsewhere. Generally, however, variable costs diminish greatly as sales drop off.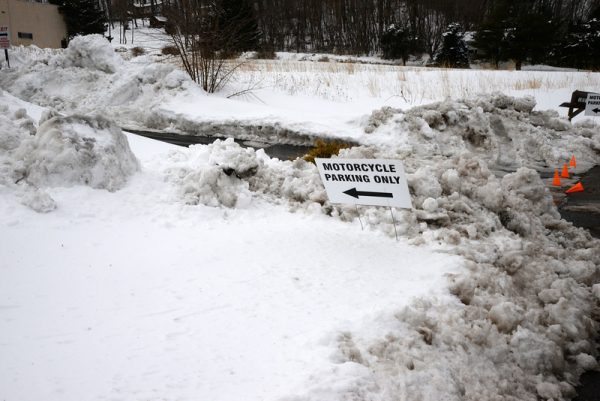 A real problem can be the other main category of expenses. These are known as fixed costs or operating expenses. These costs hit the dealer in each month of the year – with no relief. They include facilities costs (building mortgage/rent, property taxes, insurance, utilities, repairs, etc.), salaries for year-round staff, interest on loans, and any other expense incurred by the dealership to keep the doors open.
In a healthy dealership, these costs are covered by gross profit generated from the sale of goods and services. During the "high season" there is plenty of profit to pay all fixed and variable costs. The ideal situation would be that the dealership generates more than enough profit in the high season so that it can squirrel away money to carry it through the off season.
The actual truth is that many dealerships carry an open line of credit with their bank from which they borrow enough money to carry them through the off-season woes.
The main problem with this is that, instead of using high season excess profits to put into a savings account for the next off-season, dealerships use excess high season profits to pay off the previous off-season credit line. It's a vicious cycle that's tough to break.
These financial stressors can cause dealership management to make decisions that can ultimately lead to big problems, which may be the case with the Wisconsin dealerships.
I recently had an extended conversation with the dealer principal of a local multi-brand dealership that's been under one-family ownership for over 50 years. We touched on a number of topics associated with keeping the business in the black, including the challenge that shows up every year like clockwork. That is, is taking the right steps while the snow swirls outside. It's truly not a business for the faint of heart.
(Photos by Bob Rosen)