NEW PRESTON, CT – In a pub filled with artifacts, the shiny, red 1920 Indian Scout "motocycle" enclosed in glass behind the bar stands out.
"Every part on it is original," reports John Harris, owner of the White Horse Country Pub & Restaurant, who obtained it out of a museum in Florida after being tipped by a collector on Long Island. "One more year and it's 100 years old."
The now-rare but once common Indian has been exquisitely restored, but hasn't been filled with fluids or started. Harris said he'd never consider running it or riding it for one simple reason. "You'd never get rid of the smell of gasoline," he said.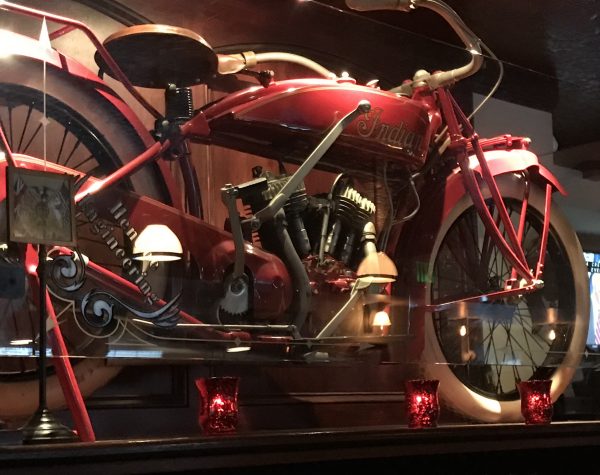 While the bike is a year away from marking a milestone, the White Horse is celebrating its 10th anniversary this year. During that time it has become a go-to place for tasty fare, and it's quite common to see motorcycles parked out front.
A native of London and a rider himself – he owns a 2002 Moto Guzzi Jackal – Harris was a developer looking for investments when he acquired the building in 2008. Rather than flip it, he turned it into an English-themed watering hole and eatery, complete with antiques inside and a London cab outside.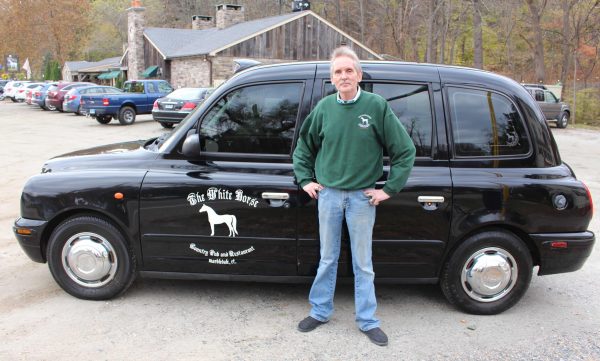 "It's got character," said Harris of the 2003 LTI, a TXII model that has been given the name Audrey. "It needed a name and Audrey is just a nice old English lady's name."
The taxi previously spent six years transporting "Supernanny" Jo Frost around the country on her TV series that began in 2005. Harris acquired the taxi after the show folded and has swapped the car's "SPRNANNY" rear license plate for a Connecticut marker that reads "WH ONE."
"When we opened the restaurant 10 years ago, I started looking around for a company car; something we could do catering parties, do food deliveries, that sort of stuff with, and I was looking for a London taxi. You can't find London taxis in North America because of the emission standards," Harris recalled.
"All of a sudden I got, through contacts, a call from ABC … saying that they were looking to sell the 'Supernanny' taxi. I said it sounds ideal and so after a little bit of negotiation, we acquired the taxi."

The LTI and the Indian are the pub's largest collectibles but there are many more. In the bar room, for instance, there's a 16th century tavern table from Leeds Castle. A complete list of the White Horse's artifacts may be found on its website.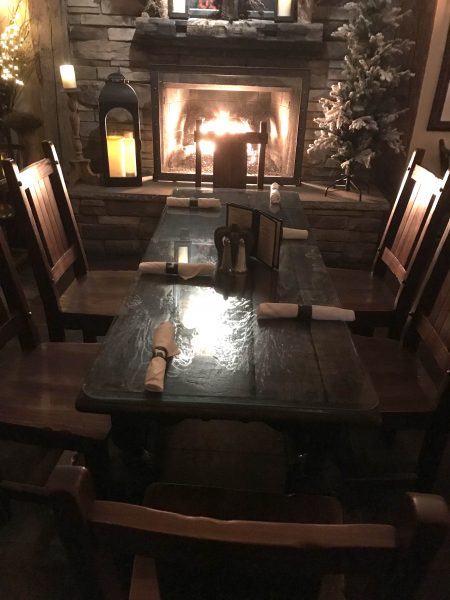 Harris chose the White Horse name for a simple reason as well. "The white horse is a mythological symbol in England. The white horse brings hope. It's a very positive element," he said. And hope was needed at the outset as construction of the pub began in 2008 at the start of the Great Recession.
Harris has turned the White Horse Country Pub into a popular place – so popular, in fact, an addition went on last year – through comfort food like shepherd's pie and chicken pot pie as well as mac and cheese, salads and multiple burgers. It now can seat as many as 150 customers and has a staff of 75 employees in summer.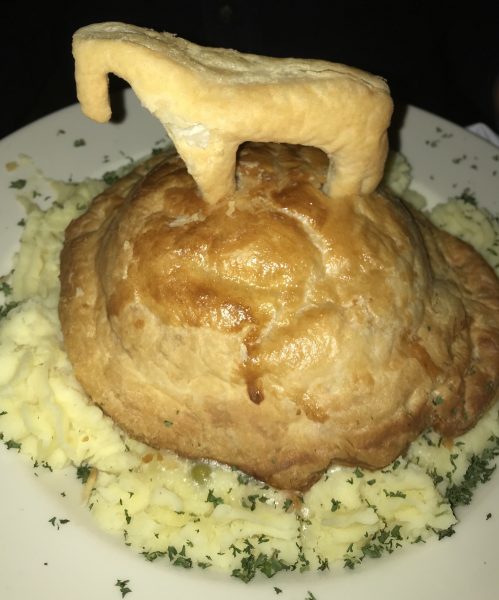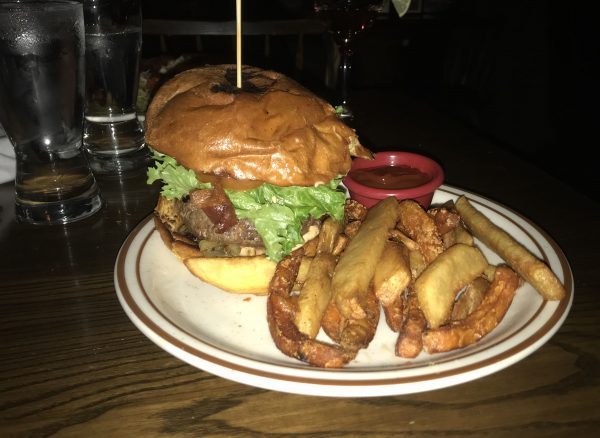 It's the Indian behind the bar, though, that inevitably attracts the attention of riders. Customers "love it," Harris said, adding that it's not uncommon for guests to mention that their grandfathers used to own an Indian once upon a time. It's hard not to wonder just how many 1920 Indian Scouts still exist today.