It's a fresh edition of Oil Drippings, a collection of recent news items from near and far:
Experia From Energica For Touring
Energica is out with a new model named Experia that may just help alter consumer conceptions of electric motorcycles. It's a tourer with a high profile and luggage for long trips. Best of all, it has a new motor and a new battery. It has a claimed charging time from zero to 80 percent of only 40 minutes when using a Level 3/DC Fast Charger.
Energica says the Experia has the "largest battery capacity" of any electric motorcycle on the market. It also has a new frame and chassis design that reduces weight and improves balance and rideability. It weighs in at just under 575 pounds.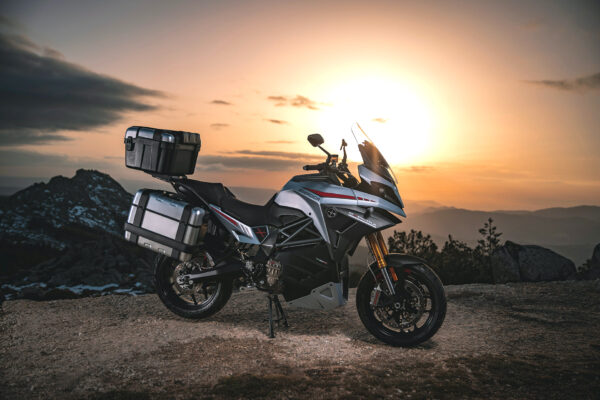 While it has 102 horsepower, top speed is limited to 112 mph. It will do 0-60 in 3.5 seconds. There are seven riding modes. Range is pegged at 261 miles in the city but 130 miles in the country and on highways.
The price of the Experia hasn't been announced , but Energica is now taking orders on its website. Models should begin arriving in the fall. While based in Italy, Energica recently got a new U.S. owner.
Meanwhile, July 12 is the date Triumph is expected to provide an update on its first electric effort. Also with a plan to offer an electric model is the revived BSA brand.
And let's not forget that Kawasaki plans to reveal an electric model on Tuesday. Projections are that it will be a dirt bike for kids.
Bankrupt BikeBandit Reportedly Bilks Buyers Of $646,000
A deep dive by the website Jalopnik has revealed that online retailer BikeBandit, which sold motorcycle gear and apparel, filed for bankruptcy in February but continued to take orders without delivering product. The Jalopnik report says customers are out $646,000. It's an in-depth story and a good read.
Harley-Davidson Store In Dartmouth, MA Changes Hands
Doing a bit of catching up, the Harley-Davidson dealer in Dartmouth, MA has a new name and new owners. The former Minuteman Harley-Davidson owned by Dan Desmond changed hands two months ago and got a name change to Battleship Harley-Davidson under new ownership.
The new owners are familiar names – Chad Clark and Bryan Castor. They also own Hartford Harley-Davidson and Old School Harley-Davidson in Ellington, both in Connecticut; Spitzie's Harley-Davidson in Albany, NY; and Sheldon's Harley-Davidson in Auburn, MA.
Wheelies, Stoppies And Other Stunts Are Banned In Austria
It's a country of beauty and winding roads, but getting cheeky in Austria can now get you a fine. A newly-imposed law bans wheelies. Stoppies, too. Both wheels of all motorcycles must remain on the ground. Get caught cheating and its a €300 ($320) fine. Repeat offenders can be fined up to €10,000 ($10,650).
Also verboten are burnouts, donuts and drifting. Not only is a fine possible, so is getting your bike impounded for up to 72 hours. The goal is to reduce accidents.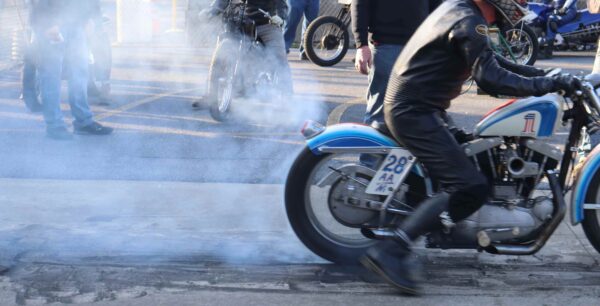 Hello! If you enjoyed this story, please share it with other riders by clicking on the social media buttons below.