CHESHIRE, MA – More than 145 classic dirt bikes and loads of memorabilia from Jim Hoellerich's private Museum of Vintage Trail Bikes will be auctioned off on July 30 in what auctioneer J. Wood & Company promises will be an "event."
Hoellerich passed away on May 22 at 88, leaving behind the hilltop museum that he had founded more than 30 years ago. It is filled with models made by such brands OSSA, Bultaco, Penton and Yankee, as well as riding apparel, restored engines, parts and accessories.
He had long declared that an auction would be held after his death; his wish being that his treasures be passed on to other trail riding lovers. The auction will be held at the museum, although details haven't yet been announced.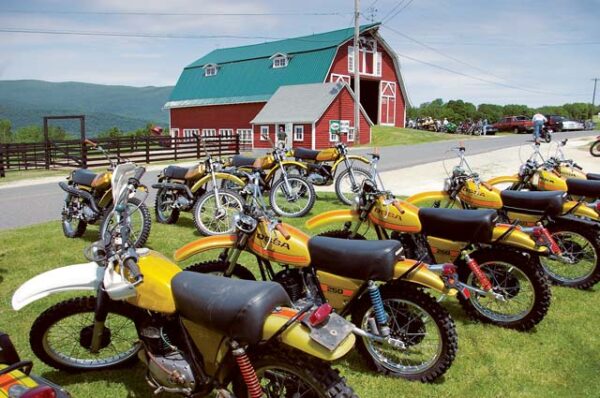 "We want to do a great job for Jim Hoellerich's family and have it be an event as well as an auction," said Jeff Wood of J. Wood & Company in an email late Tuesday afternoon. "Jim's stuff is just amazing and I'm hoping the crowd is there to celebrate as much as they are to buy his bikes."
Wood reported that Hoellerich's family has lined up a food vendor for the event. "We are getting tents, bathrooms, etc., and are hoping/planning for it to be a huge event. Jim's family even plans to offer free camping on a limited basis to self-contained campers," he said.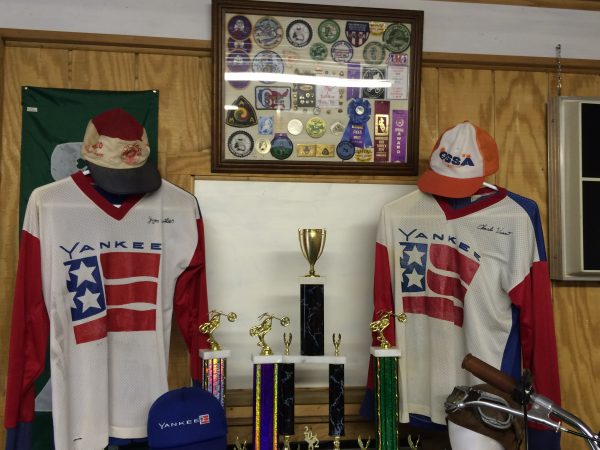 The auction should have no trouble drawing bidders for Hoellerich's many collectibles. "His dream was to spread his stuff around to enthusiasts. He called us to meet about eight years ago, and this plan was (put) in place by him," Wood said.
(All photos by Victoria Zandonella unless otherwise noted)
Hello! If you enjoyed this story, please share it with other riders by clicking on the social media buttons below.