It's another edition of Oil Drippings, the catch-all post for recent items from near and far that maybe don't warrant a stand-alone story or, ahem, got overlooked at the time of release. Here goes:
Auction To Offer 150 Bikes, Plus Parts, Etc.
An auction of the contents of Jim Hoellerich's private Museum of Vintage Trail Bikes will be held July 30 at the farm where Hoellerich lived in Cheshire, MA. Roughly 150 motorcycles will be up for bid as well as 60 complete engines, parts and speciality tools.
Hoellerich passed away on May 22 at 88 and left behind the hilltop museum that he founded more than 30 years ago. The museum was filled with models made by OSSA, Bultaco, Penton, Yankee and more.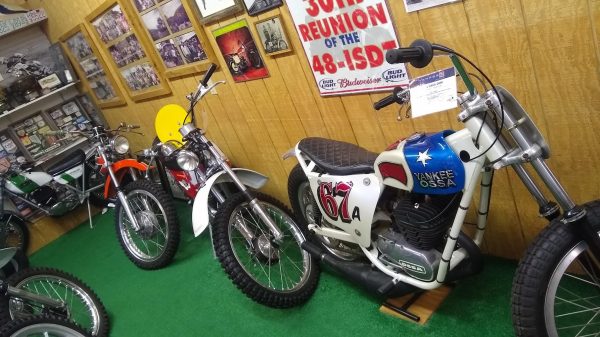 The auction by J. Wood & Co. begins at 9 a.m. Bidders may preview what's available from 10 a.m. to 6 p.m. on Friday, July 29 and again beginning at 7 a.m. on the day of the auction.
Auctioneer Jeff Wood tells RIDE-CT & RIDE-New England at it took "about 50 man hours" to inventory the bikes and everything that was "absolutely stuffed" into Hoellerich's basement.
In addition to bikes and parts, there's also memorabilia and museum relics, signed gas tanks, trophies, jerseys, signed race helmets and photos, and dealer signs.
"Some stuff will be sold one at a time, like signed winning helmets, large dealer signs, anything that stands out as important enough to be its own lot. Engines will be sold one by one," Wood reports. "But stuff like used fenders, boxes of kickstarters, boxes of levers, ets. will be sold in pallet style lots. Whatever is on the pallet or in the box you get."
Auction rules may be found here.
Results Released on Triumph's Electric Prototype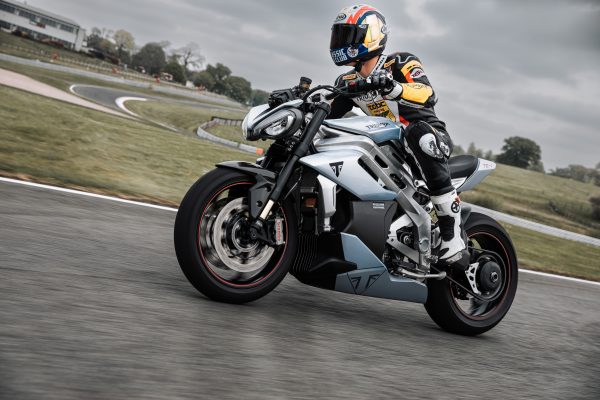 Triumph has completed its TE-1 electric development project and released data on its prototype electric sport bike model, claiming "test results exceeding project objectives."
The TE-1 managed a 100-mile range per charge "based on live testing and official projections" but, more importantly, it produced a 20-minute charging time (0-80%). The model is "up to 25% lighter than comparable electric motorcycles supporting a class-leading power-to-weight ratio."
The TE-1 does 0-60 miles per hour in 3.6 seconds and 0-100 in 6.2 seconds.
There's been no word from Triumph on plans for a production model of the TE-1. In fact, the info on the prototype came from one of Triumph's partners, Williams Advanced Engineering.
Work Continues On JSC Motorsports In Albany Market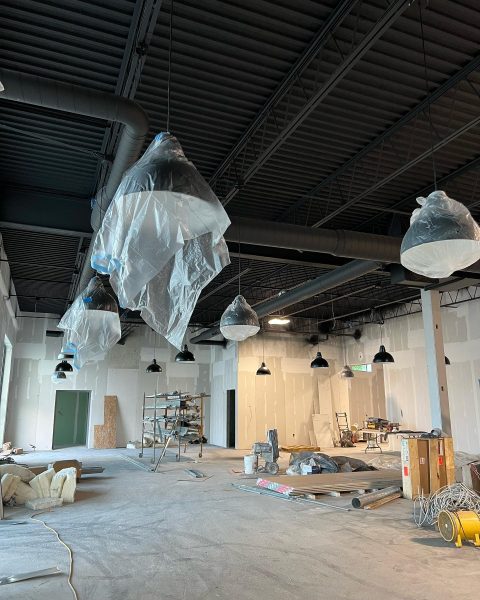 It appears from photos posted on social media that the new Ducati-Triumph dealership in suburban Albany, NY still has some work to be done before it can open. This is despite having more than two-dozen Triumph models already in stock and a promise back in March that it was "Coming Soon."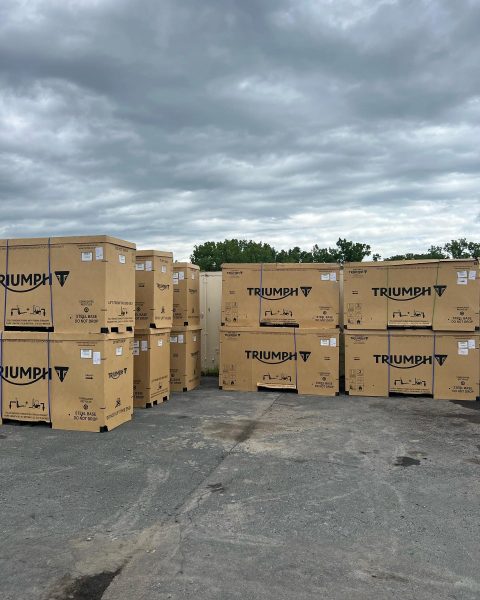 The photos last week showed an unfinished showroom and loads of boxes still needing to be opened. JSC Motorsports in Colonie, NY posted, "We will be updating our social as we get more deliveries and a better idea of when we can welcome guests to the showroom, start taking down payments and orders on bikes, as well as booking service appointments."
Electrifying Expo Coming To Nassau Coliseum In August
The Electrifying Expo, a festival of electric vehicles, plans its third stop on a five-city national tour at the Nassau Veterans Memorial Coliseum in Uniondale, NY on Aug. 27 and 28. Electric powered cars, motorcycles, bicycles, scooters and skateboards will be on display and available for demo.
Among the motorcycle manufacturers currently listed as participating are LiveWire and Huck Cycles as well as three-wheel manufacturer Arcimoto.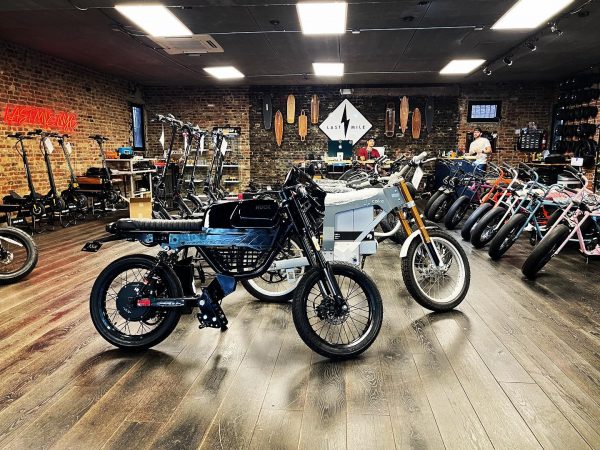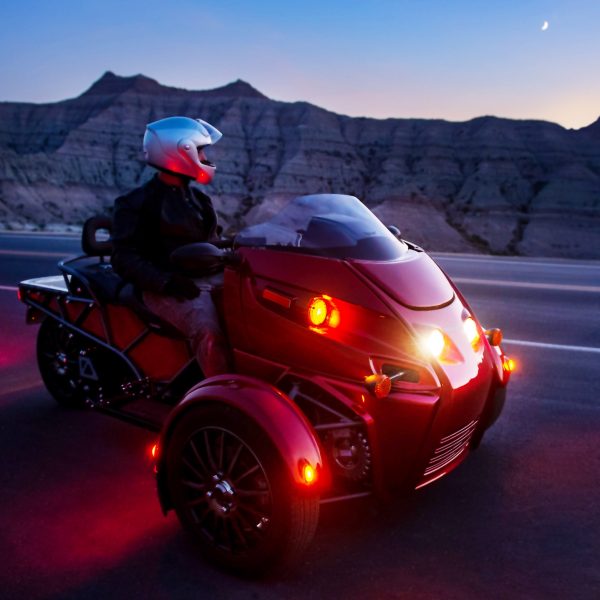 Hello! If you enjoyed this post, please share it with other riders by clicking on the social media buttons below.