WALLINGFORD, CT – It has been a riding season without swap meets or motorcycle shows because of the COVID-19 pandemic, but members of the Eagle Riders clubs from Naugatuck and Wallingford stared down the death count today by staging a show for frustrated riders.
"We were tired of sitting home. This was hatched out of boredom," said Kurt Novak, president of Eagle Riders from Naugatuck. He reported the event was put together in roughly six weeks. It featured several vendors and a food truck.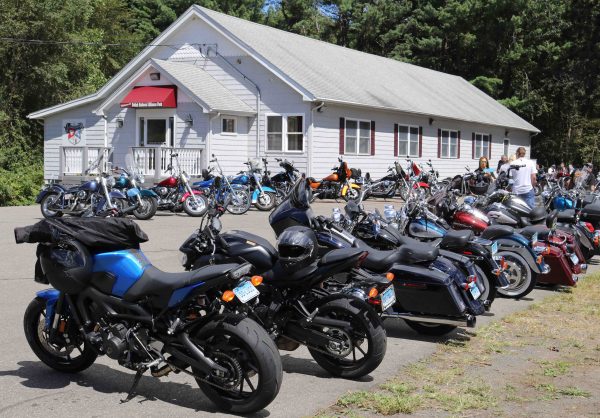 The location was the Polish American Alliance Park. "The venue is perfect for this," said Novak.
"It's a learning experience," added Manny Goncalves, president of Eagle Riders from Wallingford. "You've got to take it step by step."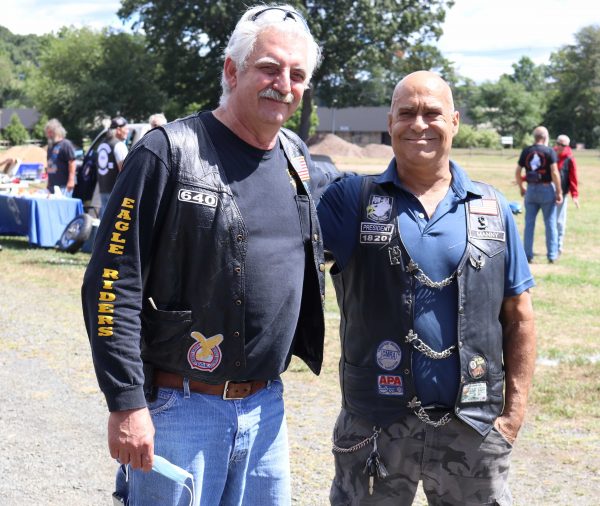 Less than an hour into the show, and based on the turnout of riders who generally eschewed social distancing and the wearing of face masks, Novak and Goncalves were already certain that a second event will be staged next year.
"We'll probably do something in the spring," Novak said, reporting that it was a challenge getting the word out for today's event. "We did everything short of knocking on doors," he said.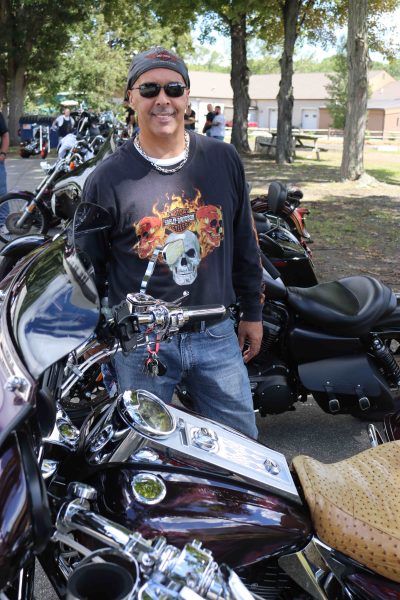 Al Urban of Springfield, MA rode in on his 2007 Harley-Davidson Road King Classic. He bought the model new and it has nearly 108,000 miles on the odometer and more than 40 skulls displayed in the black cherry paint.
"I just started doing this; little by little. Couldn't stop," said Urban of the boney display.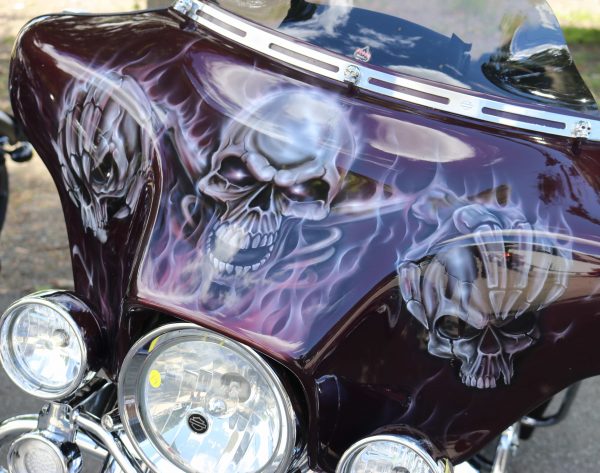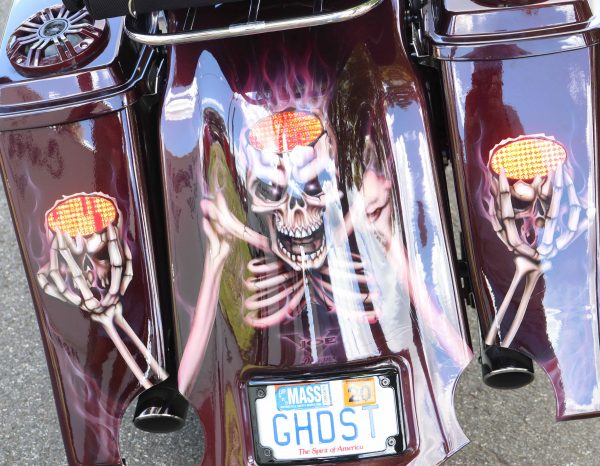 Less flashy but equally eye-catching was a 1977 Harley-Davidson Shovelhead creation of Joe Simone of Beacon Falls, CT. While he said it was "pretty much stock," the belt-driven bike featured a solo sprung seat and Sportster gas tank.
"I started building it about 25 years ago," Simone said. The project took 20 years to complete, though, "between collecting parts and everything else."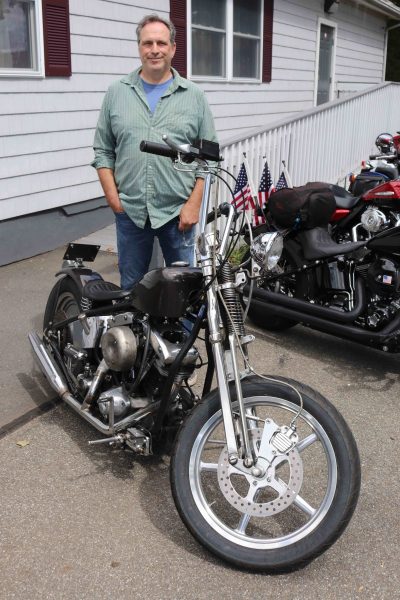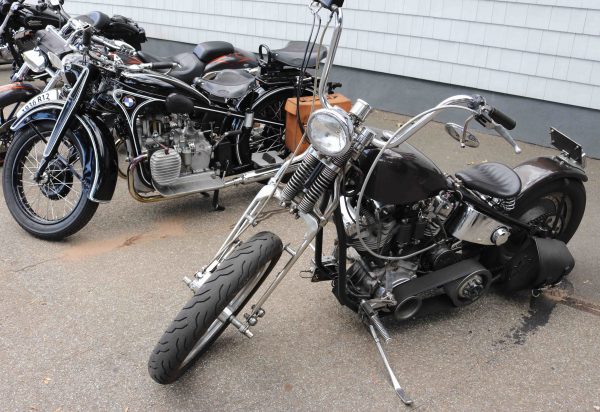 Hello! If you enjoyed this story, please share it by clicking on one of the social media buttons below.