It's time again for TWIR – The Week in Review. This time it's for the week of Aug. 23 through 29, although it does go back a little further this time because TWIR was missing in action last weekend.
TWIR is a compilation of national and regional news that didn't receive a full post but warrants sharing. Here goes, with news from BMW and more:
No Mess, No Fuss With BMW Chain
BMW has sold maintenance-free shaft drive motorcycles for more than 90 years and now the German company is offering a no mess, no fuss "M Endurance" chain for chain-driven models.
BMW says that like other chains, it has permanent lubricant between the rollers and pins. Unlike others, no additional chain lube is necessary for the rollers. There also isn't any need for periodic re-tensioning of the chain.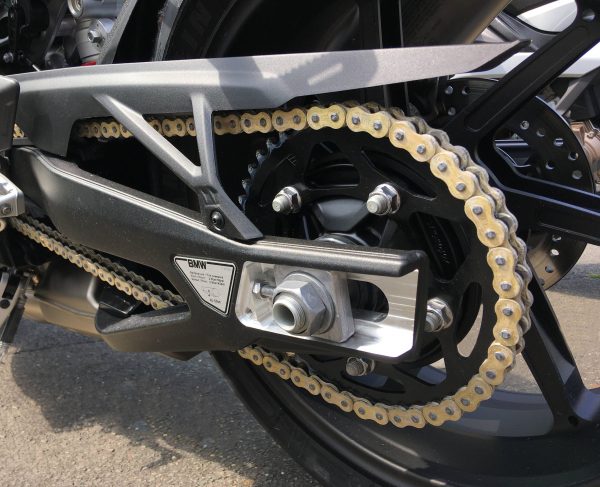 In a press release, BMW stated, "This enormous gain in comfort was made possible by using a new coating material for the rollers: tetrahedrally amorphous carbon (ta-C), also known as industrial diamond. This coating is characterized by extreme hardness and resistance and in this respect it is placed between the well-known DLC coating (Diamond Like Carbon) and pure diamond.
"In contrast to the metal surfaces used so far, the coating with the ta-C industrial diamond does not wear off. At the same time, this type of coating also offers a drastically reduced friction coefficient."
BMW is making the chain for its S 1000 RR and S 1000 XR models.
Royal Enfield Getting Into Electric
Royal Enfield is getting into electric motorcycles. Company CEO Vinod Dasari tells Moneycontrol.com, "Electric is something we have been thinking about for quite some time. We are trying to figure out exactly which segment is the right segment for us. Electric is something we take very seriously."
Dasari said electric prototypes have already been made.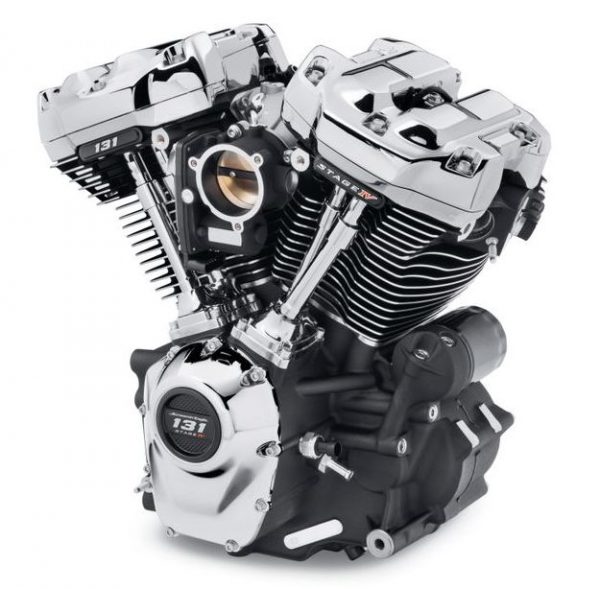 New Crate Engine From Harley-Davidson
Harley-Davidson is out with a new performance option in the form of the Screamin' Eagle Milwaukee-Eight 131 Crate engine for select 2018 and later Softail models.
The 131-cubic-inch (2,151cc) replacement engine is "designed to run at high RPM and to provide a significant boost of torque from cruising speed." It is rated at 124 horsepower.
Prices for the new engine are $6,195 for oil-cooled and $6,395 for Twin-Cooled.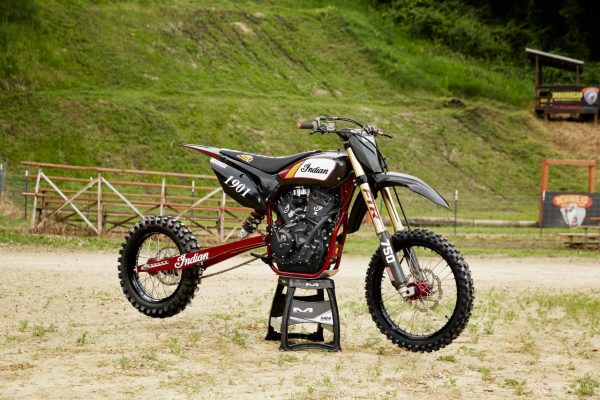 Indian Builds FTR750-based hill climber
Indian has been engaged in flat track racing for several years with its FTR750 model. Now, it has adapted the non-street model for hill climbing and has announced plans to participate in the upcoming AMA Pro Hillclimb Racing series.
Hello! If you enjoyed this post, please share it by clicking on the social media buttons below.