MILWAUKEE – After nearly three years of teasing the Pan America 1250, Harley-Davidson today finally took the wrapper off its nascent adventure model.
Set to arrive in showrooms in May, the model will come in two variants – the base Pan America 1250 at $17,319 and the Pan America 1250 Special at $19,999. The model was announced in July 2018.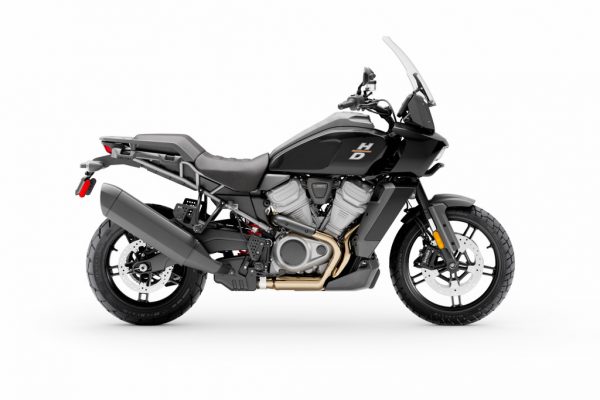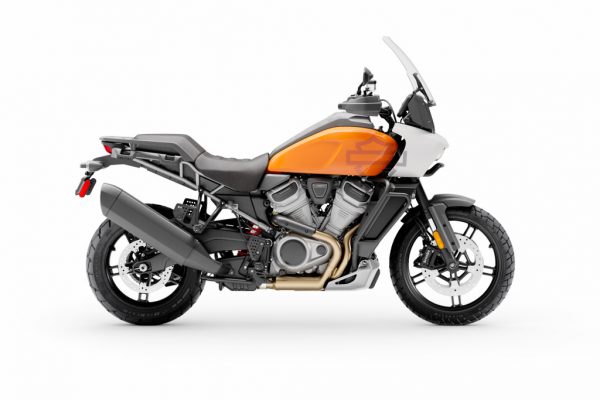 Both are powered by a 1,252cc, liquid-cooled Revolution Max engine, a V-twin that makes 150 horsepower. The chain-driven Pan America 1250 has a six-speed transmission and multiple ride modes. They include Rain, Road, Sport, Off-Road and Off-Road Plus.
Some Stats On The Model
Getting to the stats, the new model has 5.6-gallon gas tank and weighs in at 534 pounds for the base model and 559 pounds for the Special. The seat height with rider is 31.8 inches for the base model and 31.1 inches for the Special.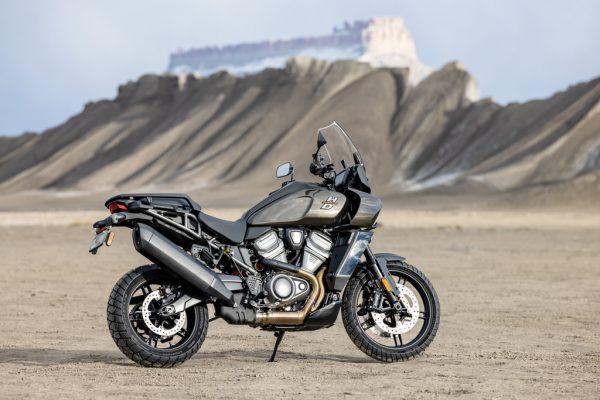 As for the rubber, the model has a 120/70R19 tire in front and a 170/60R17 tire in the rear. Ground clearance is 8.3 inches.
One interesting element to the Pan America 1250 Special is Adaptive Ride Height technology. It adjusts the suspension to change elevation of the bike depending on whether it's in motion or stopped. The bike sits lower at rest to make it easier for the rider to mount and dismount.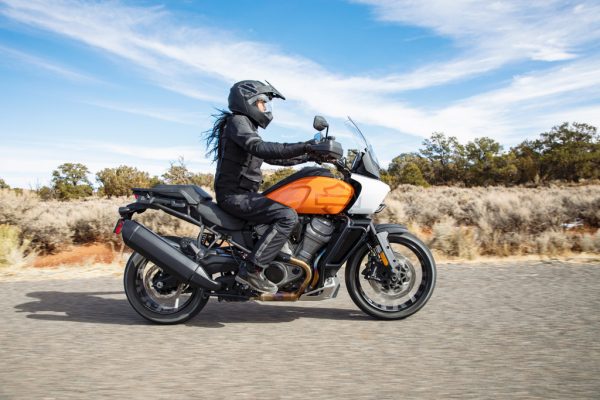 In a press release, Harley-Davidson chairman, CEO and president Jochen Zeitz called the addition of an adventure model "a natural fit" for the company and predicted it will "unlock our brand's passion for adventure for more people around the world."
Limited Colors Available
The Pan America 1250 will be available in two colors – Vivid Black and River Rock Gray. The Pan America 1250 Special will be available in Vivid Black, River Rock Gray, Baja Orange and Stone Washed White Pearl, and, internationally, Deadwood Green.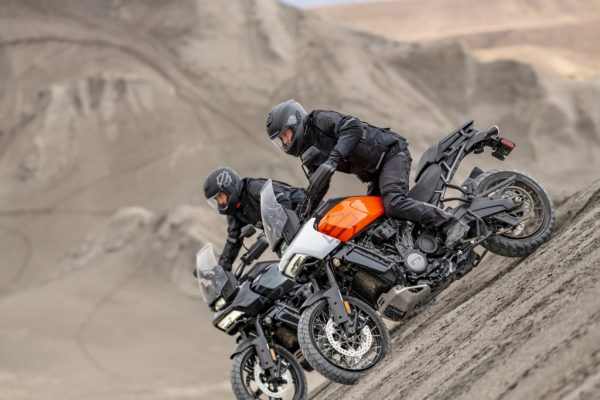 The fuel filler on both models is situated at the top front of the gas tank, a position that will make for easy access even with a tank bag.
More info on the Pan America 1250, including the models, the engine and the technology are posted on Harley-Davidson's website.
(Photos courtesy of Harley-Davidson)
Hello! If you enjoyed this story, please share it with other riders by clicking on the social media buttons below.