THOMASTON, CT – Anxiousness was replaced by confidence for 45 young off-road riders who took part Saturday in a six-hour instructional clinic at Thomaston Dam. Hosted by the Pathfinders Motorcycle Club of Oxford, CT, the Dam Good Pee Wee Scramblers Clinic was designed to prepare riders ages 5 through 12 for hare scrambles while elevating their off-road skills.
The kids were advised by 17 instructors in such areas as acceleration and braking, riding in rocky areas, handling hills, navigating turns, and using proper techniques and safe practices when racing. Among the instructors was pro racer Ben Kelley of Harwinton, who was champion of the Grand National Cross Country off-road racing series in 2021.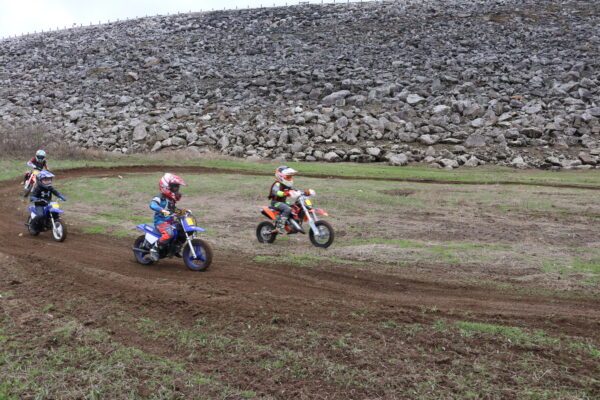 Clinic "trail boss" John Schreiner said participants came from five states – Connecticut, New York, Massachusetts, Rhode Island and New Hampshire. In addition to boosting skills, Pathfinders Motorcycle Club president Jim Blais said events like the clinic help inject new blood into the off-road riding scene. "The benefit is keeping the sport young and keeping families together," he said.
Blais also noted that having the riding trails at Thomaston Dam makes it possible. "Having a resource like this is key to the growth of the sport," he said.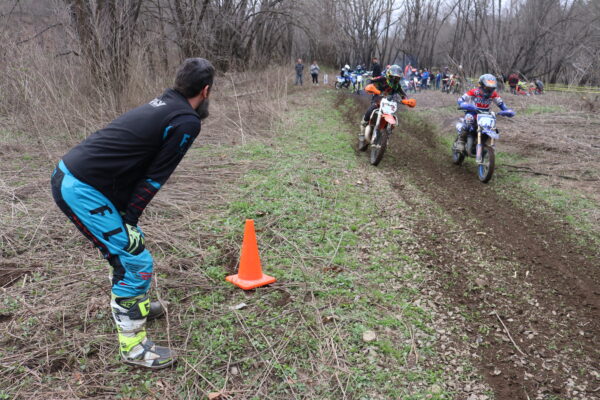 Among the participants in the clinic was six-year-old Riley Peck of Bantam, CT, who was joined by his father, Kyle Peck. While he has been riding for two years, Riley admitted to being nervous and excited before the start of training.
 "We really don't have much room to ride in conditions like this near our home. Hopefully, he's going to learn new skills riding in different conditions," said the elder Peck.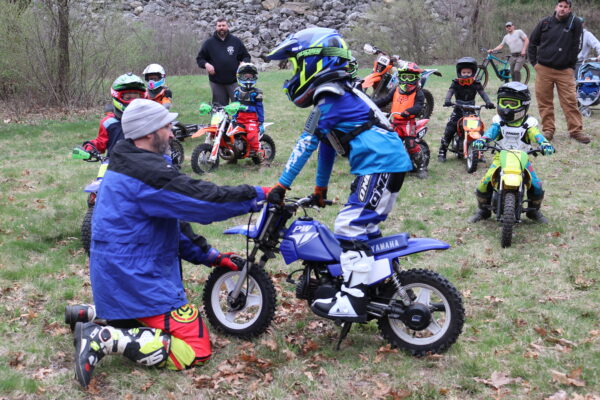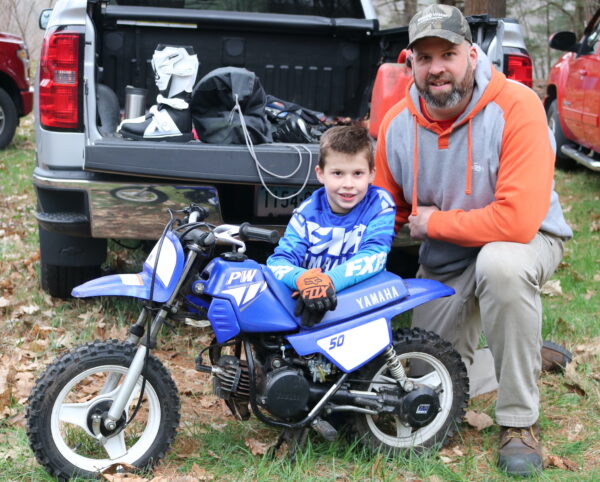 Lexi Edgerly, 11, of Barkhamsted was one of the oldest riders and she acknowledged being anxious as well before taking part with her 12-year-old sister, Lili. Both of the girls have been riding for two years. Lili said her goal for the day was to learn how to better operate the clutch on her bike.
"It teaches the girls discipline," said their step-father, Shane King, of the clinic, adding that dirt bike riding also helps to "keep them out of trouble."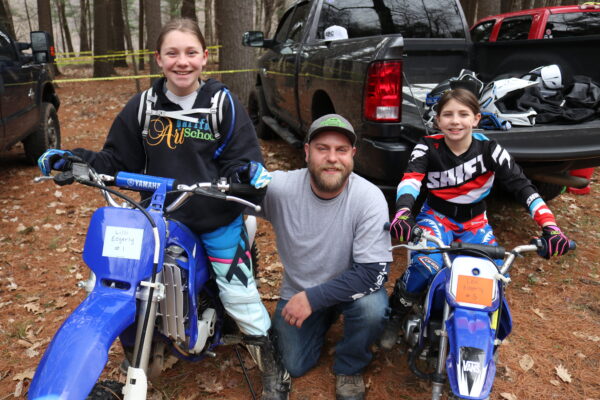 The clinic's family atmosphere, with both instructors and parents providing encouragement, made for a positive environment for learning and socializing. "I think that's the best part – meeting other families and kids," King said.
Curran and Kate Orlowski of New Hartford brought siblings Charlotte, 5, and Cody, 8, to get some tutoring. "We're hoping to pick up some skills that I wouldn't be able to teach them," said their father.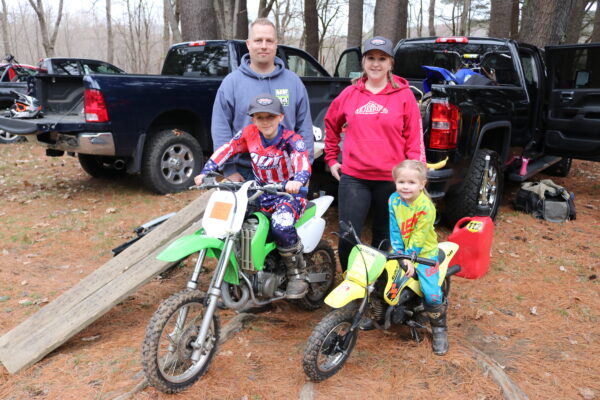 One section of the expansive setup involved negotiating hills. It was located on an intimidating rock-strewn stretch near the backside of Thomaston Dam. The youngest riders tipped over often even when at a standstill on the tilted ground. Nerves certainly played a role and instructor Rick Bartocetti said skills improve "once they get over that fear."
The clinic was sanctioned by the New England Trail Rider Association.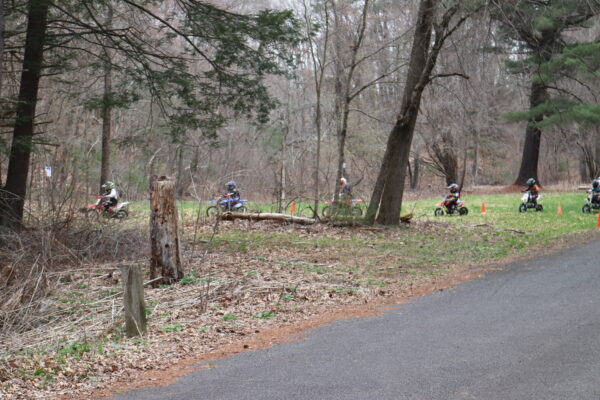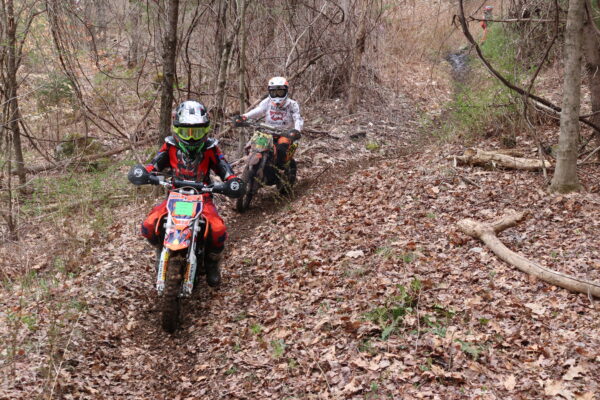 Hello! If you enjoyed this story, please share it with other riders by clicking on the social media buttons below.