We live in polarized times, so it should come as no surprise that riding habits have been impacted – to opposite extremes – by the COVID-19 pandemic, according to the results of the latest reader poll by RIDE-CT & RIDE-New England.
A total of 39 percent of those voting in the poll say they've gone out "a lot less" during the 2020 riding season, while 38 percent checked that they've "actually ridden more."
Far fewer, 23 percent, reported that they "ridden about the same."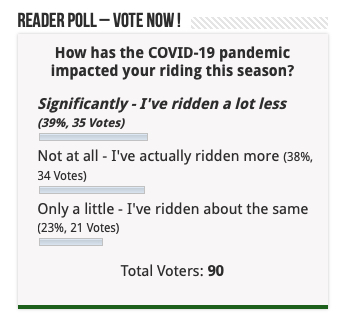 The poll ran from Aug. 22 through Sept. 16 with the question being posed "How has the COVID-19 pandemic impacted your riding reason?" A total of 90 readers participated, up from 58 in the previous poll.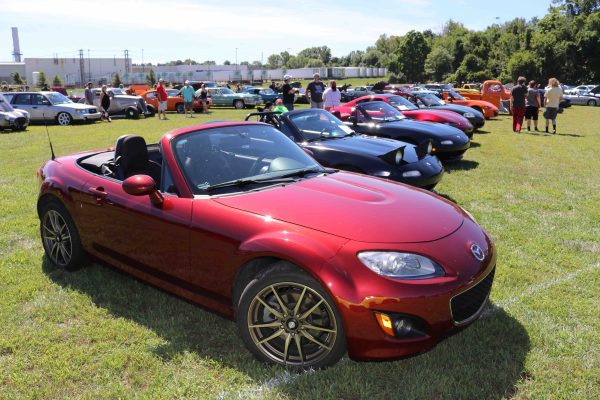 New Poll Looks To The Future
A new poll question that looks to the future has now been posted. It asks, When the time comes to eventually give up riding, will you…" The choices are switch to three wheels, buy a convertible, or quit and find a more sedentary hobby. Readers may vote atop the right-hand column on any page on the website.
The website's polls are non-scientific and are conducted just for fun and out of curiosity. They run for no set period, usually for a few weeks.
If you have a suggestion for a poll question, email budw@ride-ct.com.
Hello! If you enjoyed this poll, you can help boost voter turnout for the new poll by clicking on the social media buttons below and asking fellow riders to share.