WATERBURY, VT – It sits upon a hillock in this small town of 5,000 residents; a cemetery devoted to the dearly departed. Several dozen granite headstones display fun epitaphs. They don't memorialize people, rather each recalls a well-loved but retired flavor of Ben & Jerry's ice cream.
There's Boston Cream Pie and Makin' Whoopie Pie, Chocolate Peppermint Crunch and Mission to Marzipan, KaBerry KaBoom and even a marker for Schweddy Balls, a rum and malt ball-filled creation inspired by the famous sketch on NBC's "Saturday Night Live."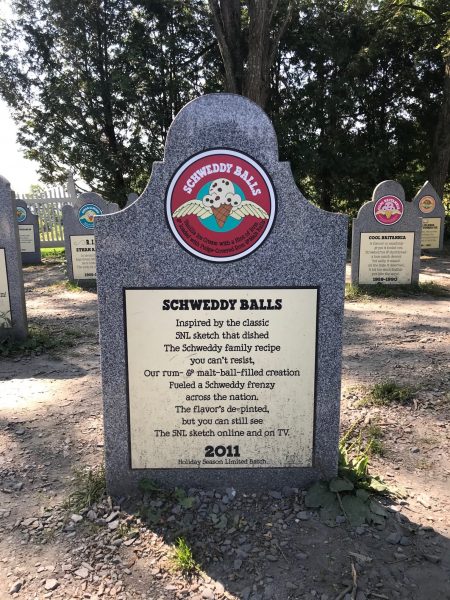 Paying condolences at the graveyard is part of the fun of visiting the Ben & Jerry's creamery. It has been delighting visitors since 1985 with a large facility showcasing the history of the brand along with fun-filled pieces of Americana thrown in for good measure.
The brand has humble beginnings. In 1978, Ben Cohen and Jerry Greenfield set out to open a small creamery in a converted gas station in Vermont, named Ben & Jerry's Homemade Ice Cream. They were successful, and were bought by the global giant Unilever in 2000 for about $326 million.
The creamery is now one of the most recognized brands in the entire U.S. and its products are distributed worldwide.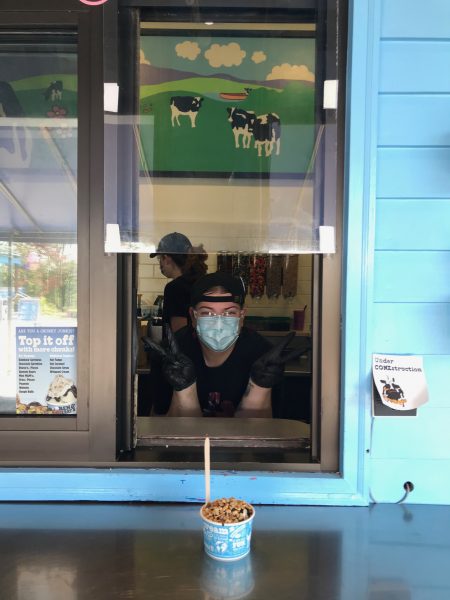 In 2019, Ben & Jerry's was the top ranked ice cream brand in the United States boasting sales of $681.5 million, significantly more than all of its U.S. competitors
Dozens of well-loved classic flavors have been churned out over the decades. Who hasn't heard of – or tried – Cherry Garcia (cherry ice cream with cherries and fudge flakes), Chocolate Chip Cookie Dough (vanilla ice cream with gobs of chocolate chip cookie dough), Phish Food (chocolate ice cream with gooey marshmallow swirls, caramel swirls and fudge fish), and Coffee Coffee BuzzBuzzBuzz (coffee ice cream with espresso bean fudge chunks).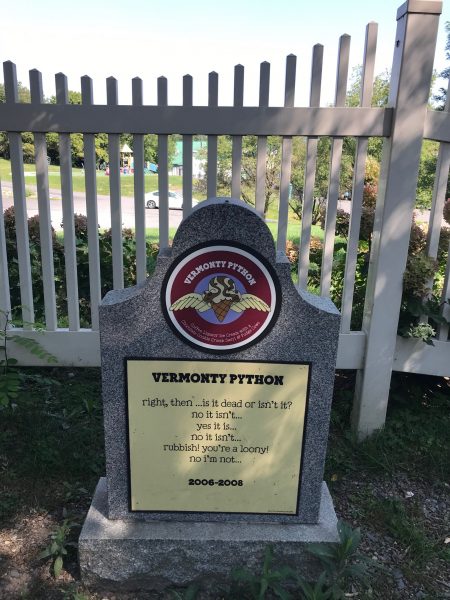 The company continues to develop new and inventive flavors, such as the popular Chocolate Peanut Butter Split (chocolate & banana ice creams with mini peanut butter cups). For the Top 10 Ben & Jerry's flavors for 2019, click here.
Besides making great ice cream, Ben & Jerry's has been doing great things in support of communities, animals and the environment in the process which gives it top billing for the Great Northeast Ice Cream Run. Even now, the company is organized with activism and philanthropy as its rallying cry. Its board of directors, leadership team and employees create exponential goodness with each pint of amazing ice cream they sell.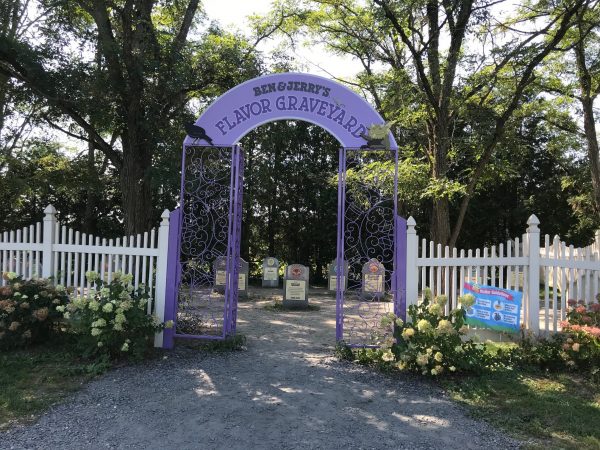 Thousands of factory tours have been offered over the years to give visitors a bird's eye view of the ice cream making process at this mecca creamery. Sadly, no tours were offered upon my recent visit due to the COVID-19 pandemic. However, there still was much to see on the property like the Flavor Graveyard. There's also the original Ben & Jerry's bus, which has traveled far and wide to spread the ice-creamy goodness to patrons across the country.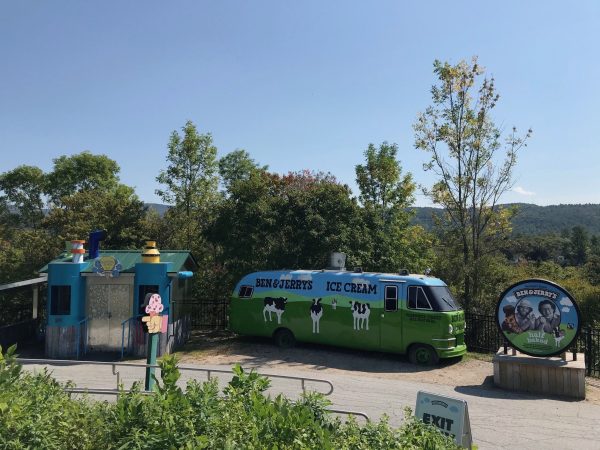 Getting to and from Ben and Jerry's on two wheels will not disappoint. With routes such as the famous Vermont Route 100, riders will revel in the delicious ride to this sweet destination. Starting right over the MA/VT border up to its terminus near Canada, this curvy scenic byway is not to be missed.
To the north, Route 108 connecting Stowe and Smuggler's Notch resorts, this seasonal road is a stunner curving through notches and over hillsides with glorious views in all directions. Route 15 is another relaxing ride with good tar and pastoral views in abundance.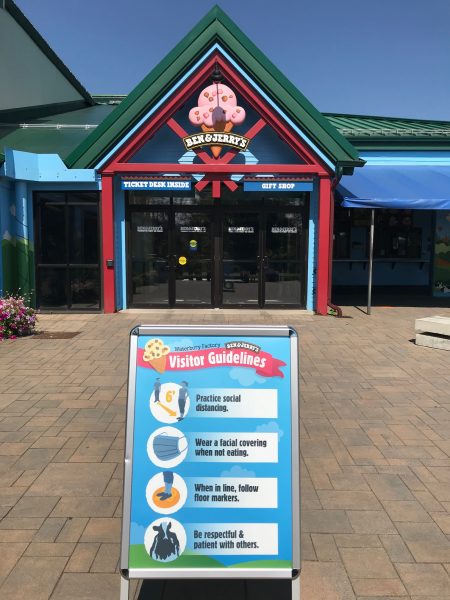 Some of the most scenic riding can be found in autumn in Vermont and Ben & Jerry's provides an epic destination. It is is located at 1281 Waterbury-Stowe Road (Route 100), Waterbury Village Historic District, VT and is open seven days from noon until 7 p.m.
Other stops on this year's "Great Northeast Ice Cream Run" include:
Hello! If you found this column to be a treat, please share it by clicking on the social media buttons below.