MONSON, MA – Fearful of another postponement if too many protesters attend a rescheduled Zoning Board of Appeals meeting here tonight, the Quaboag Riders Motorcycle Club is now asking supporters to show up but to disperse before the meeting starts and to not observe the proceedings.
While the club is welcoming supporters to its clubhouse from 4:30 to 5:45 p.m. for a ride downtown to Memorial Hall at 6 p.m., it doesn't want them packing the room for the 7 p.m. hearing.
"Since the new meeting venue only holds 200 people, we ask that our supporters either ride back to the club at 6:45 to await the zoning board's decision or just leave the downtown area. We can't risk another delay…," the club said in a Facebook post Wednesday.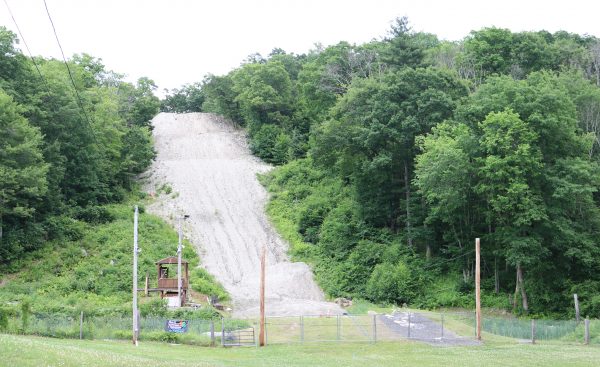 The hearing will likely determine the fate of hillclimbs and other activities staged on the 80-acre property near downtown that is owned by the Quaboag Riders. It was previously scheduled for June 23 but was postponed because the meeting room at Monson Town Hall couldn't accommodate the crowd. State law requires that open meetings be accessible to all those who want to attend.
Tonight's hearing is in response to a cease and desist order issued by the town back in March that has prohibited hillclimbs on the track at 31 King St. so far this year. The city charges that improper changes have been made to the facility. The club maintains the facility hasn't been altered and that it is grandfathered as hillclimbs have been staged at the site since 1945.
In asking supporters not to attend the meeting, the club said, "We 100% appreciate everyone's support throughout this long journey, let's get this settled once and for all – SAVE THE HILL!!!"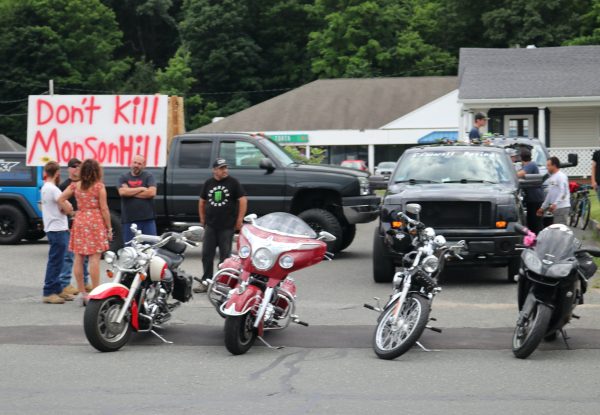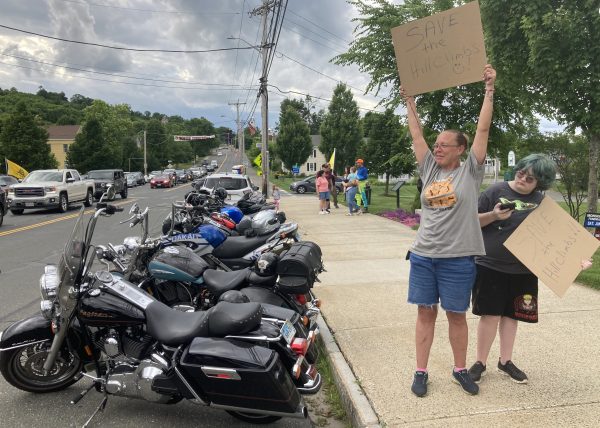 A large and enthusiastic crowd showed up for the short June 23 meeting. The Quaboag Riders has the backing of the Ohio-based American Motorcyclist Association. The club was founded in 1944 with membership coming from workers at the Indian motorcycle factory in Springfield.
Hello! If you found this story useful, please share it with other riders by clicking on the social media buttons below.