HARWINTON, CT – The exhaust notes produced by a motorcycle as it passes by can often reveal the identity of its manufacturer, or at least provide clues. It was while weeding the flower beds in my side yard this morning that I heard what sounded to be something old and something special going by on the road in front of my house.
I only got a glimpse of the bike, but immediately thought "BSA" and vowed to myself to be attentive in the case the rider returned. As luck would have it, he did and I ran down the driveway to flag him down.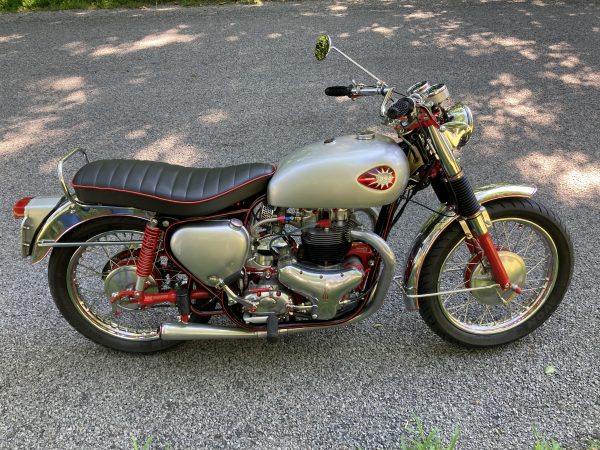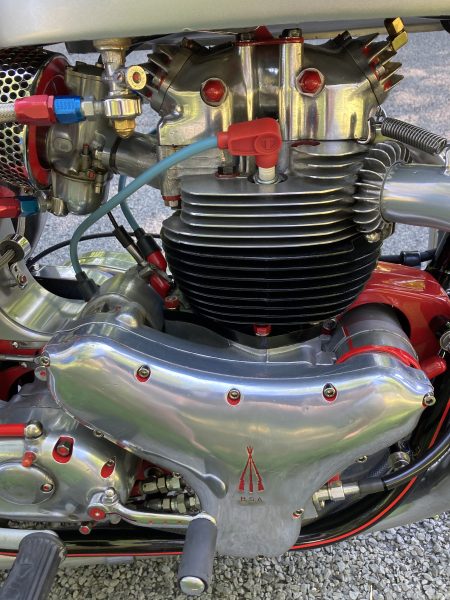 Thomas Ciccarillo of New Britain, CT was aboard a nicely restored 1962 BSA A10 Super Rocket, a 646cc, air-cooled parallel twin that sounded exquisite and looked stunning.
BSA built the Super Rocket model from 1957 to 1963. Ciccarillo has had his for about 10 years. He's the third owner and it had been sitting since 1977 when he acquired it. "The wires were just hanging out of it. It was a rolling chassis," he said, recalling that neither the seat nor the headlight bucket were attached, although the engine was in the frame.
Ciccarillo's affection for BSAs goes back to his teen years. He was 18 years old when he bought a 1959 BSA Golden Flash, which was also a 646cc parallel twin. He owned it for five years – before, during and after serving three years in the U.S. Army, which included time spent in Vietnam.
The Golden Flash was replaced by a Harley-Davidson and it would be more than 40 years before he got his second BSA. He also has 1976 Harley-Davidson FXE with sidecar. It took "five years, part-time, plugging away" to get the Super Rocket back on the road.
"I made a bunch of parts for it myself," Ciccarillo said. "It was fun to put it together again."
As evidenced by the fact he was spending a pleasant Saturday morning exploring some backroads in Harwinton, Ciccarillo does ride the BSA, which certainly stands out thanks to its many red accents. Also noticeable is the shifter on the right side.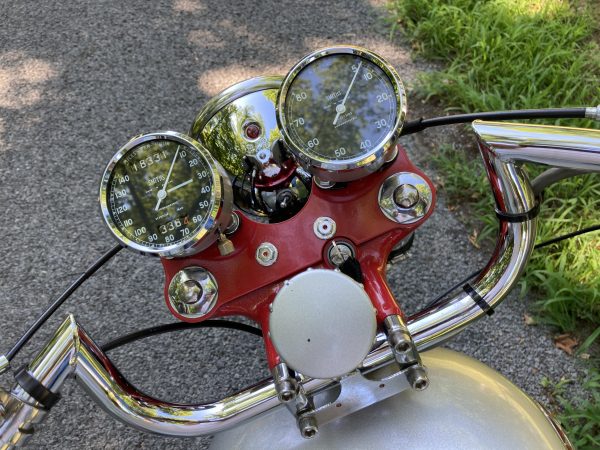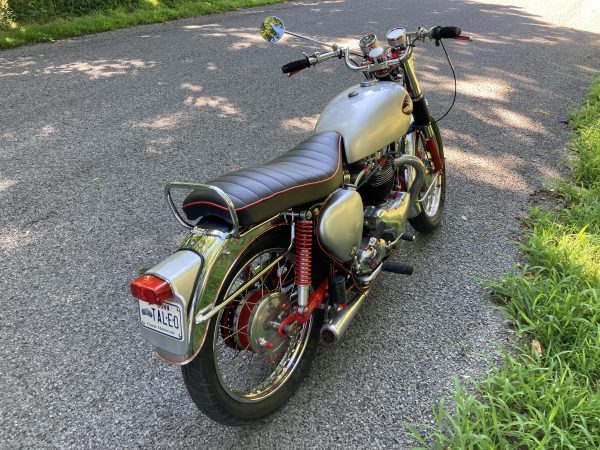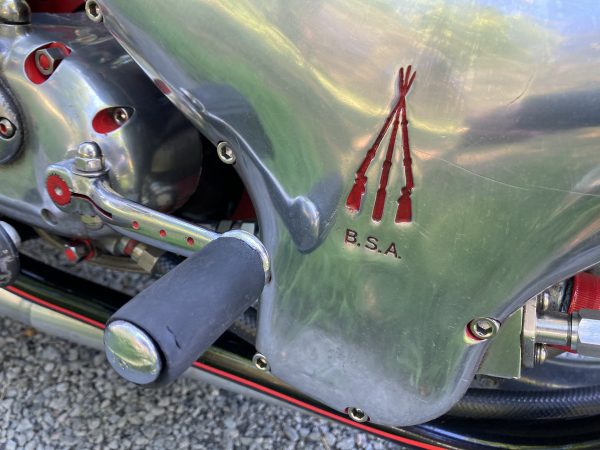 For those who don't recall the BSA name, it was a British brand that was founded by group of gunsmiths in 1861. The initials stood for Birmingham Small Arms and its logo depicts three rifles. The company made motorcycles from 1910 until 1973.
Hello! If you enjoyed this story, please share it with other riders by clicking on the social media buttons below.