STURBRIDGE, MA – John Harris, the president of the Italian Motorcycle Owners Club, recalls the first motorcycle show that his organization staged decades ago.
"We held it in somebody's pasture in Killingly (CT). There were five or six people altogether," said Harris, who has witnessed the show grow into what is an eagerly anticipated gathering that draws attendees from New England and beyond.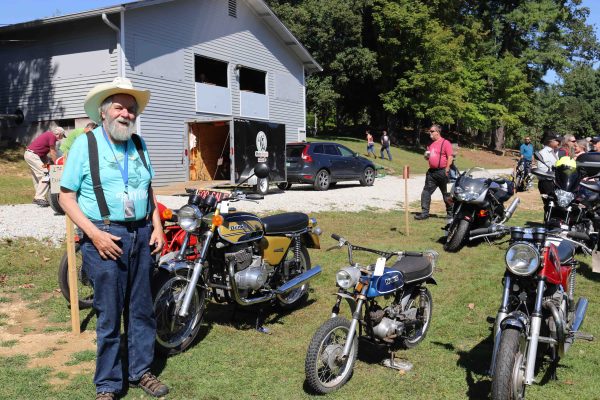 The 36th annual Italian Motorcycle Rally, held Sunday at the Hamliton Rod & Gun Club, attracted hundreds of riders and their bikes. Italian-made models get to park on the show ground; all others go to the parking lot.
"We get a lot more variety lately; things you've never heard of, like that Devil," said Harris, pronouncing the brand name as "de-ville" rather than "devil," although the bike's logo shows the smiling face of Satan.
Devils were built in Bergamo, Italy for five years, beginning in 1953. The model on display at IMOC was a 1954 Devil Sport Lusso Extra.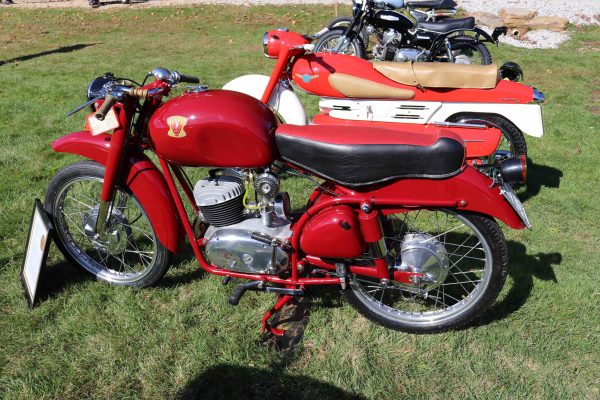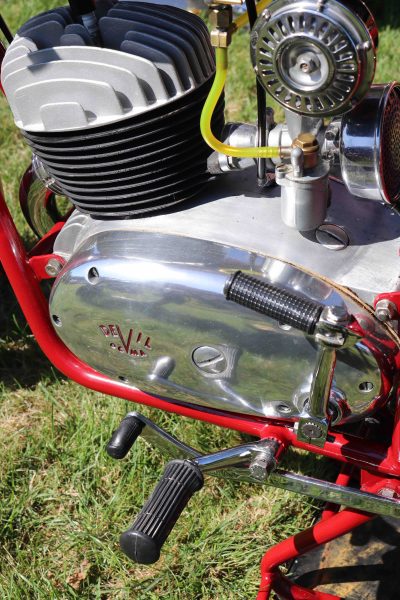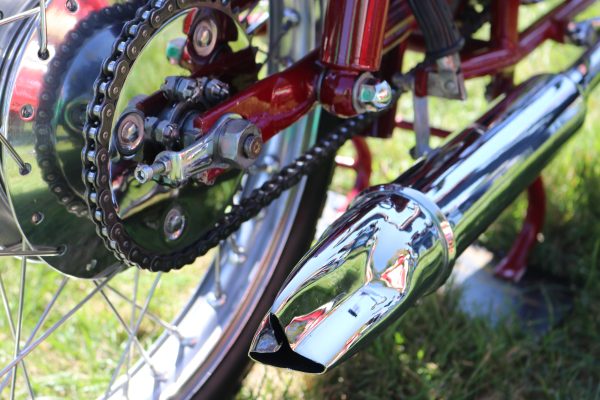 To better show off the lesser known brands, IMOC bookends the show ground. Rally co-chair Steve Rossi explained that Ducatis are parked at one end and Moto Guzzis are clustered on the other. All other makes and models go in-between, which encourages everyone to scope them out.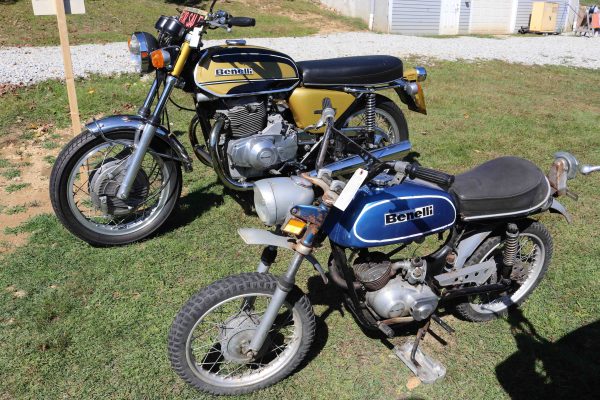 This year's featured brand was Benelli, and Maurice Donini of Shelton, CT brought his 1968 260 Mojave model that was sold in the United States under the Montgomery Ward name.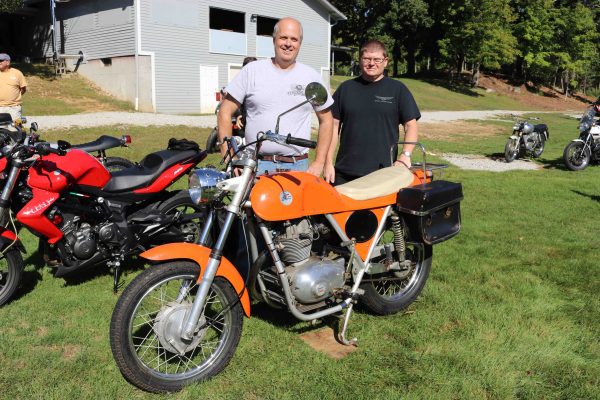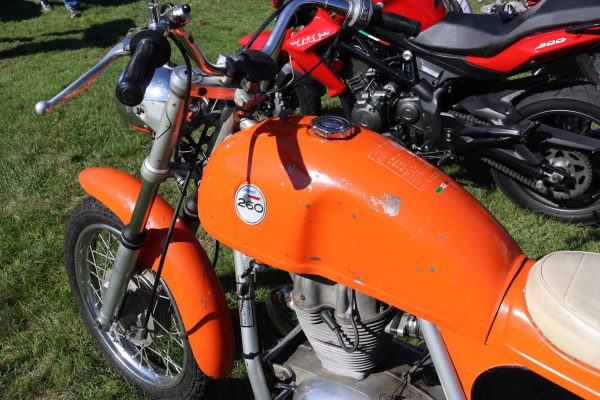 "My father grew up a half-hour away from where they were built," said Donini in explaining his attraction to the brand. He bought the 260 Mojave a year ago out of Tennessee. Parts, he said, are hard to find.
Riding in on a 1989 Moto Guzzi Mille GT was Andrea Dalton of West Boylston, MA. She found it three years go in Berlin, MA. "I always liked them. I had other Guzzis. I started out on a Breva," she said.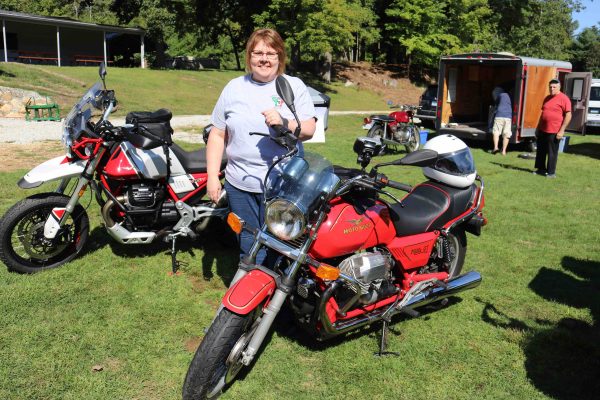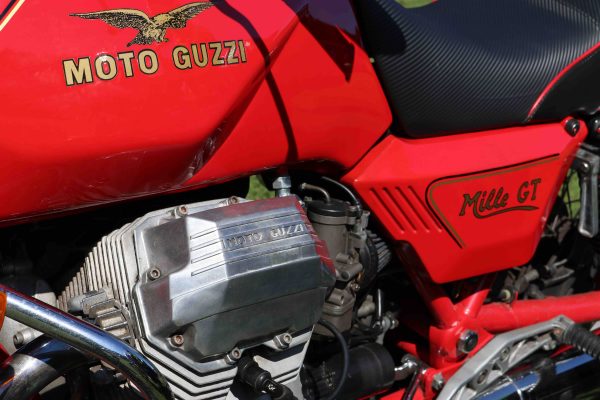 Perhaps the most eye-catching bike at the show had a sidecar attached to it – a 1974 Moto Guzzi Eldorado owned by Bill Ballou of Andover, MA. Instead of having the normal transverse-mounted V-twin engine, it had a boxer motor.
"I built it 42 years ago," Ballou said, explaining that he put in a 1,400cc Subaru motor. "I wanted something that had plenty of torque."
So does that make the bike a "Motoru" or a Subaruzzi," perhaps?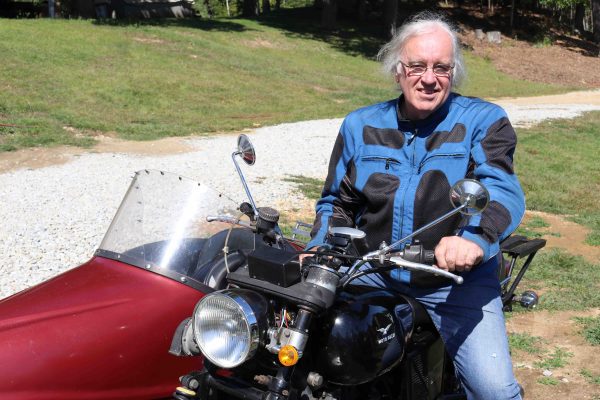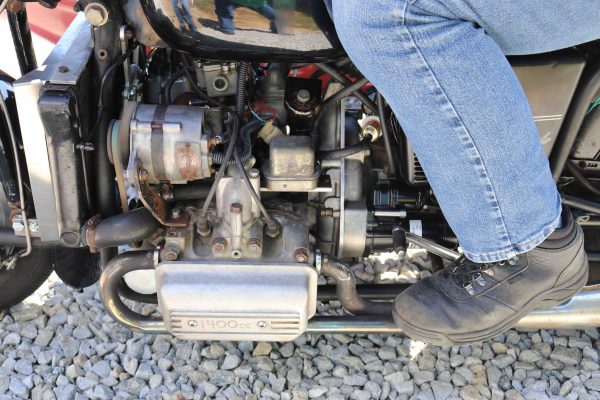 Ballou also made 15-inch, car-style wheels for the rig. "I'm a machinist so it was something I could do," he said.
The Eldorado certainly caused some double-takes. "I'm glad that people enjoy it," Ballou said.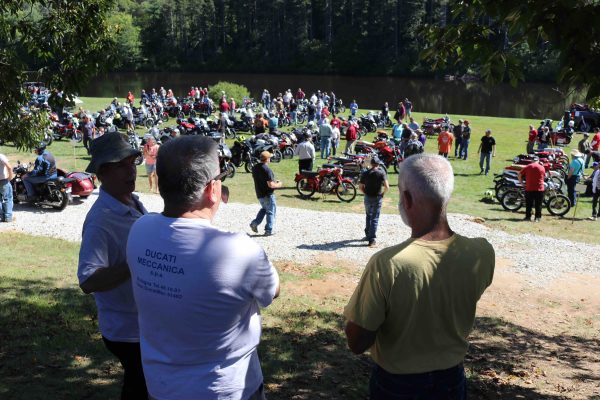 Always a worthwhile show to attend, the IMOC rally benefitted from sunshine and warm temps, and attracted a broad cross-section of brands and models.