It was created to add a little pizazz to the website – a video interview conducted at the Progressive International Motorcycle Show in New York with Rod Copes, president of Royal Enfield's North American division. The purpose was to provide details on Royal Enfield's three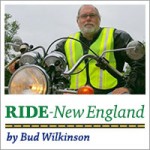 new 2018 models: the 411cc Himalayan adventure touring model and the Interceptor and Continental GT, two 650cc bikes.
The video was posted on RIDE-CT & RIDE-NewEngland (and on our YouTube channel) on Dec. 19. It has since gone viral. Well, sorta, at least by our modest standards. Remember, this is a regional motorcycle website. Up until December, our most watched video was an interview with Arlo Guthrie done back in 2015, which has 4,409 views as of this moment.
Early in December, though, we posted another video from the IMS on Honda's new Gold Wing model. So far, it has recorded 8,973 views – double the Arlo total. That was a nice bump.
Then the Royal Enfield video went up. In a little more than a month, it has been viewed 85,116 times, with the number climbing with each passing minute. It has been liked 488 times and gotten a thumbs down 24 times. And 99 people who viewed it have commented.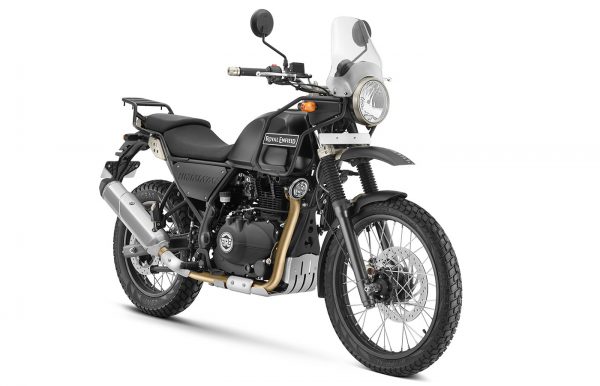 Some complained about the pronunciation of the word "Himalayan." We say "HIM-mill-lay-an" while in India ""Hi-MAHL-e-an" is preferred. (Pardon my attempt at phonetics.) Others griped about quality issues involving Royal Enfields, while others had praise. The best part is that the comments have been respectful.
Royal Enfield certainly is aware of consumers' concerns over quality. An interview posted this week by Visordown with Simon Warburton, the company's Head of Product Development, quotes him as saying the firm is "putting enormous focus on quality. We recognize the need to improve from where we were. No question about that."
Visordown also quotes Mark Wells, Royal Enfield's Head of Product Strategy and Industrial Design, as saying, "We've improved vastly in the last 18 months. We're not burying our heads in the sand."
I chatted Saturday at the Springfield Motorcycle Show with Mark's Motorsports owner Mark Bujak about Royal Enfield since he's the only dealer in New England and he reports he already has orders for the Himalayan, suggesting that interest in the brand is starting to take hold thanks to the new models.