PICKERINGTON, OH – Calling it "an outrage" that "should offend every American," the American Motorcyclist Association has slammed a bill under consideration in the Connecticut General Assembly that "would automatically assume any motorcyclist killed on the road is an organ donor if they were riding without a helmet "at the time of their death.
If successful, the bill would allow for organ harvesting without the consent of the helmetless rider who died while riding, and would bring more literal meaning to the flip description of a motorcycle as a "donorcycle."
In the strongly worded "Action Alert," the AMA says the bill offers "twisted reasoning" and "callous disregard" for motorcyclists. It continued that it is not only "an insult to motorcyclists, but it also violates the religious liberty of those whose faith prohibits posthumous organ donation, and is clearly an unconstitutional violation of bodily autonomy for any American."
Bill Introduced By Sen. Looney
Introduced by state Sen. Martin M. Looney (D – 11th District) and referred to the Joint Committee on Public Health on Jan. 12, S.B. No. 96 would establish "a rebuttal presumption that persons killed in a motorcycle accident while riding without a helmet wish to donate their organs."
The bill says that its purpose is "to improve public health."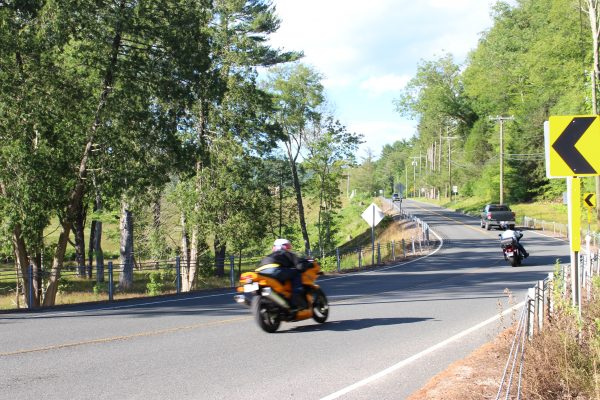 The AMA acknowledged in its Action Alert that "Organ donation is a noble cause that regularly saves lives around the country, but the decision to become a donor is a deeply personal one – a decision (the bill) takes away from motorcyclists."
The AMA asked, "Why are riders held in such low regard that this decision is made for them. What group of citizens will have this decision taken out of their hands next?"
The Action Alert noted that the AMA had spoken to Looney's staff and was told that declining rates for organ donation and a desire to discourage riding without a helmet spurred the bill. It quoted a Looney aide as saying, "If a motorcyclist already put their life at risk by riding without a helmet, we can assume they don't care where their organs end up."
AMA Urges Riders To Contact Legislators
The AMA is urging riders in Connecticut to protest the the bill to their legislators. "Tell them this bill is an absurd violation of your rights and a despicable way to treat any group of citizens."
Looney is President Pro Tempore of the General Assembly. His district serves residents of New Haven, Hamden and North Haven. He was elected to the state senate in 1992.
Have you subscribed the RIDE-CT's YouTube channel yet?