NAUGATUCK, CT – Getting a motorcycle endorsement in Connecticut (or anywhere) is always a challenging endeavor, but never more so than in 2020 when the COVID-19 pandemic wiped out Connecticut Rider Education Program (CONREP) classes in the spring and forced safety-related changes for the remainder of the year at teaching sites that eventually opened.
While some locations canceled instruction altogether, others offered limited enrollment. Class sizes were restricted in some cases, masks were required everywhere, and CONREP instructors had to work harder instructing student riders. Teachers and students adjusted accordingly.
The Waterbury location at Naugatuck Valley Community College was first to open in mid-July. The availability of large classrooms that permitted social distancing allowed them to run two classes of 12 student each per weekend. Classes were filled first with students who were pre-registered prior to the pandemic closures before new registrations were accepted.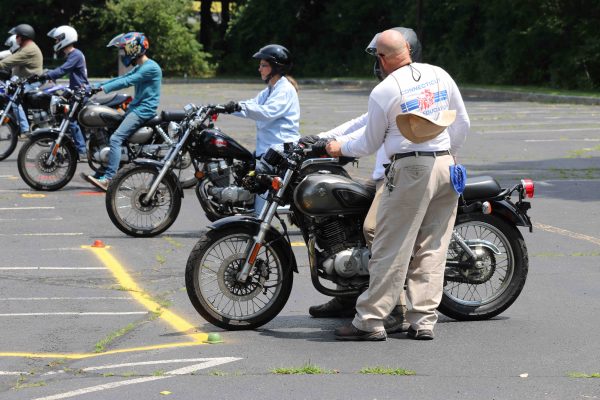 Over the weeks that followed the North Haven, Quinebaug Valley, Colchester, Farmington, and Stratford locations began running classes. Some locations had to limit class size because the classrooms were too small to provide adequate social distancing for a full class of 12 participants.
Most of these locations filled their abbreviated schedules with students registered before April and only took only a few new registrations to fill remaining open slots.
Wearing masks in the classroom muffled voices just enough to make it more difficult to hear each other. Social distancing guidelines in the classroom prevented use of small group learning activities, where each group of students interact to discuss an assigned topic or use learning activities to demonstrate or reinforce a concept. This required instructors to think outside of the box and discover new classroom methods. Ideas that were found to work well were shared among the instructor staff.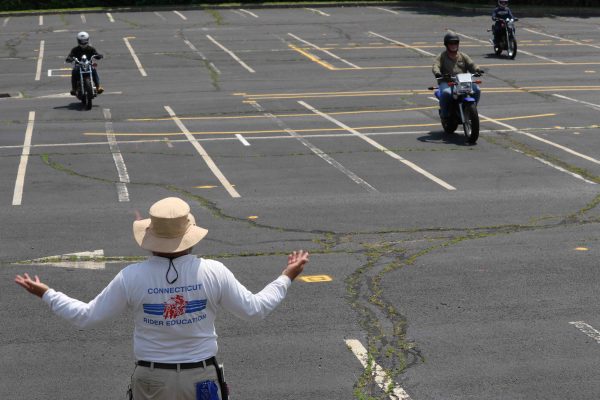 Overall, I feel the health safety protocols the colleges and CONREP implemented had minimal impact on the quality of the instruction provided. During the outdoor on-cycle portion of the course students were reminded to maintain appropriate distance. I found that social distancing of 12 students in the parking lot could make it more difficult to provide directions and to hear and answer questions, especially in Waterbury when exacerbated by high ambient noise level from the nearby I-84 traffic. 
Most CONREP training locations completed the 2020 season at the end of October. Waterbury is still running classes through November 22. However, rosters are full.
Looking ahead, CONREP training sites will prepare a full 2021 training schedule and hope that the pandemic does not cause cancellations. Schedules typically begin being posted online early in the new year and registration typically opens between February and March, although this varies by training location.
Hello! If you enjoyed this post, please share it with other riders by clicking on the social media buttons below.