MILWAUKEE, WI – Royal Enfield is expanding the lineup of motorcycles that it sells in the United States by going smaller with the new Meteor 350 model.
The cruiser model, which will be available in the spring, will be offered in three trim versions known as the Fireball, the Stellar and the Supernova.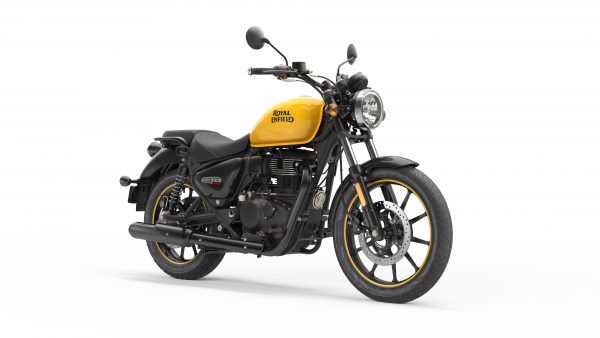 The fuel–injected Meteor will be powered by a 349cc, air/oil cooled, single cylinder engine, which generates 20.2 horsepower and 19 ft-lbs of torque at 4,000 rpm.
All models have a five–speed transmission and ABS. Alloy wheels and tubeless tires are standard.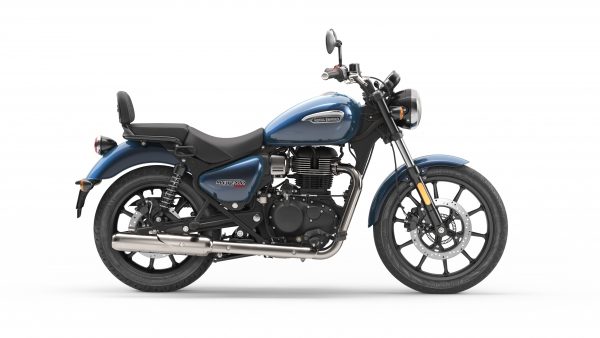 In picking the Meteor moniker, India-headquartered Royal Enfield has revived a model name first used in 1952. The Meteor 350 was designed at the company's technical centers in India and the United Kingdom.
In announcing the Meteor 350, Royal Enfield said it is "an optimal motorcycle for the urban rider." It has a 100/90 -19 tire in front and a 140/70 – 17 in rear.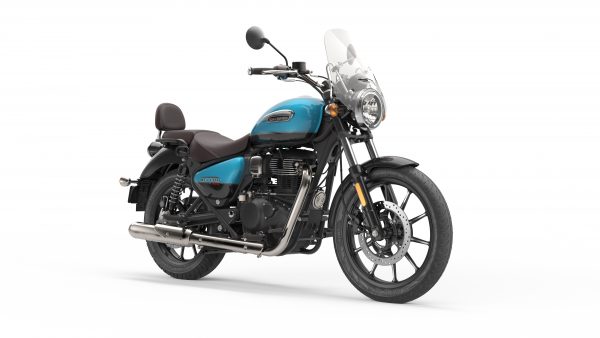 Pricing for the Meteor 350 variants was not revealed. Royal Enfield specializes in small and mid-sized motorcycles (in the 250cc-750cc category) that are affordable. Its 411cc Himalayan adventure model sells for $4,999, while its 648cc INT 650 model starts at $5,799.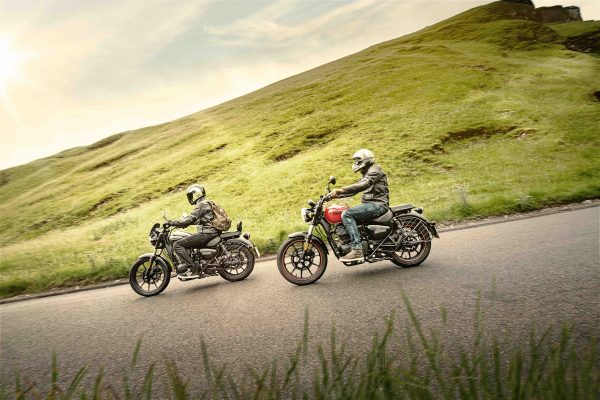 (Photos courtesy of Royal Enfield)
Hello! If you enjoyed this story, please share it with other riders by clicking on the social media buttons below.