Motorcyclists and bicyclists share some of the same potential hazards. Among them are car doors opening in our path, other vehicles making unsafe lane changes or sudden stops, hazardous road conditions that two-wheeled vehicles must slow down for or navigate around, and the all too common left turn incidents.
Selfish driving habits along with other factors, such as inattentional blindness, take drivers focus from the road. Combine these factors together and incidents occur where the driver says, "I didn't see you."
During new rider training, students are introduced to the concept of "See and Be Seen." They learn to improve visual acuity to see and predict potential hazards while riding.
Also taught are techniques to become more visible while riding by wearing bright and reflective riding gear, and the importance of communicating intent to other roadway users by use of turn signals and lane position.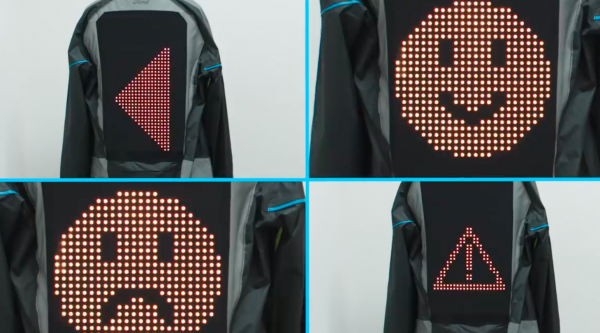 There are many products on the market to help improve conspicuity of riders: hi-viz riding gear, auxiliary lighting and modulated headlights, loud horns, and more.
Ford Motor Company in Europe recently teamed up with language experts to investigate methods of improving communication between riders and other roadway users to help lessen risk and chance of incidents safety.
They came up with a prototype "Emoji jacket" that uses visual symbols – or emojis – electronically displayed on the back to provide an indication of the rider's intent. A video of the jacket being used shows a smiley face, an arrow showing intended direction, and even a hazard sign.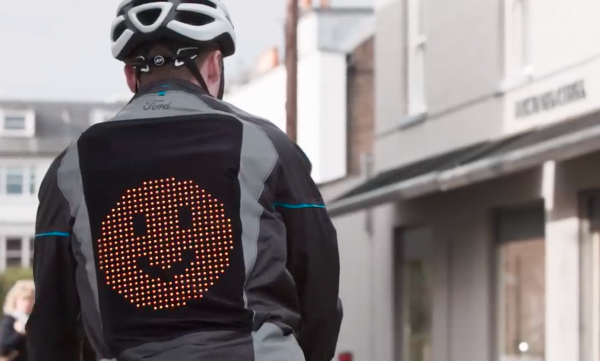 It's an interesting concept. Comments on the video's YouTube post reveal a variety of reactions to the jacket – from acceptance to dismissal. One writer noted that many on two wheels wear backpacks, which would negate the jacket.
One person wondered if an Emoji showing a middle finger would be possible.
I would like to see some empirical, statistical data from using the Emoji jacket versus other safety measures. In addition, I'm not sure I am ready to become a moving billboard. What are your thoughts?