ELLINGTON, CT – His column claim of "Always Riding" certainly rings true as Paul Siciliano has already logged 2,536 miles in 2019, including a trophy-winning ride in the recent Crotona Midnight Run. However, on Saturday afternoon, the RIDE-CT & RIDE-NewEngland columnist will park it for a couple of hours to host a seminar at TSI Harley-Davidson, sponsored by Ellington CT HOG – Chapter 562.
The word "seminar" may be slightly misleading as Siciliano, a Motorcycle Safety Foundation-certified instructor with decades of riding experience, plans an interactive class with riders that will emphasize safe riding strategies and techniques than can lessen the odds of having an accident or of getting hurt while riding, especially in a group situation.
"One thing that I always stress is that you cannot be too good at this. Every inch you ride, you should learn something. I've said that in every class that I've taught," said Siciliano.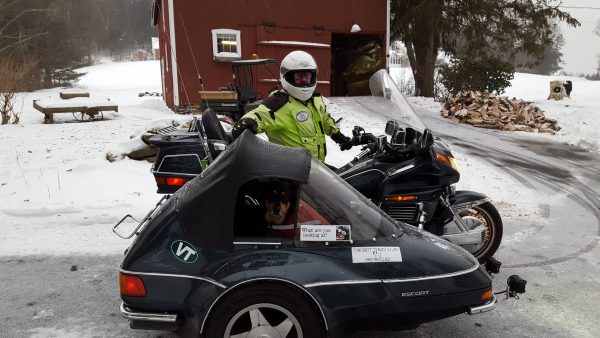 The event will be interactive, taking a discussion approach rather than a speaker talking to an audience. "The initial invite was to come and discuss the importance of safety gear," said Siciliano, explaining the scope quickly expanded to "how we ride and how we can do it better."
"We're going to cover group riding and skills practice," he said. "My objective here is to have everybody who attends leave with a greater respect for and understanding of safe group riding."
The seminar begins at noon and runs through 2 p.m. Saturday. It is open to all riders no matter their brand preference.
Siciliano said that not only will attendees benefit, but he will too through the stories that riders in the audience share. "I learn as much from them as I hope they learn from me," he said.
Siciliano's goal this year is to ride every day, although on a day like today he's apt to be out on three wheels in his sidecar rig.