It was a Facebook post today on the "Vintage & Classic BMW Motorcycles USA" page by well-known BMW collector Peter Nettesheim on some wheel bearing technology developed by the German brand more than 50 years ago that sent me searching for a sidetracked copy of "The Art of BMW Motorcycles."
The book inexplicably got buried in the clutter in my office when it came out last year. Initially, it was set aside to write about on a "rainy day" – that is, a day when there wasn't breaking news. Time passed, though, and it got swallowed up. That it was literally misting today made retrieving it appropriate.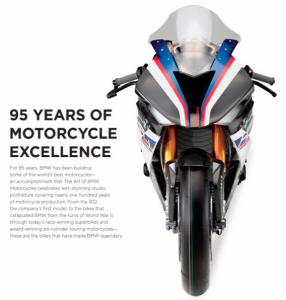 Written by Peter Gantris with exquisite photography by Henry von Wartenberg, "The Art of BMW Motorcycles" is a 95th anniversary update of previous editions that came out in 2008 and 2013.
It tracks BMW models from the R32 in 1925 through the G310 R in 2017, and recalls how BMW came to be in July 1917.
BMW motorcycles from Nettesheim's extensive private collection on Long Island, NY served as the models for the photos, and von Wartenberg shot them from all angles – from wide shots showing complete bikes to close-ups of cylinder heads and instruments. Some are merely functional, whiles other are artful, such as a tool box atop a rear rack on a 1931 R16.
Regardless of the composition, all the photos are crisp and detailed; the kind of images that most of us wish we could capture.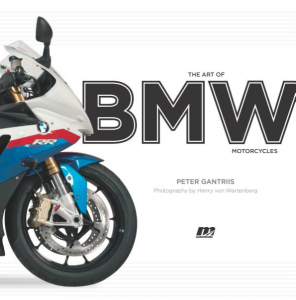 The accompanying historical text by Gantris is equally illuminating. While often technical, the subject matter is presented in such a manner that those who don't know one end of a wrench from the other won't be put off.
"The Art of BMW Motorcycles" has the look of a coffee table tome but is filled with such useful information for BMW lovers that it's likely to become dog-eared. It certainly is a must-have for any BMW enthusiast. It's available on Amazon.