NANUET, NY – It's 9:30 p.m. with a clear sky and 26 degrees when my sidecar monkey Paul Weinberg and I pull into a commuter lot. The plan is to ready my trailered 1989 Honda Gold Wing for the 101st running of the Crotona Midnight Run before we reach the starting line.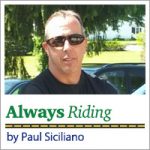 As we fiddle with the hack a single motorcycle approaches. I turn to my friend and say, "Here is another Midnight Runner!"
Bernard "Bernie" Walsh, who I had met last year at the 100th Crotona Midnight Run, had just spent two hours on the road from Philadelphia and was full of positive energy. He starts the night with a smile and words of motivation for my navigator, who is attending his first midnight run.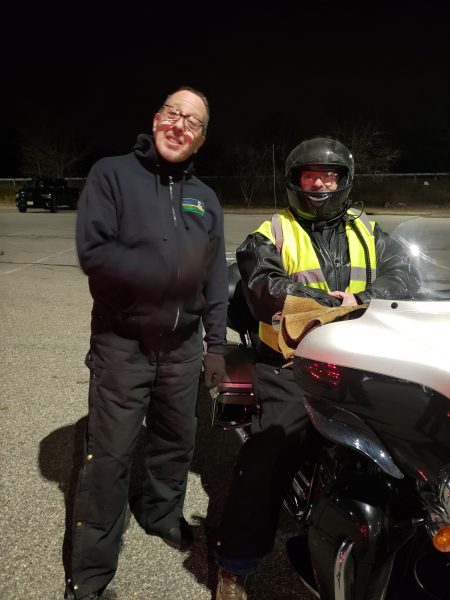 After a couple of pictures, Bernie rides off to Hudson Valley Harley-Davidson where we will meet up with him shortly for registration.
Upon our arrival at the dealership, we unload the rig and place the truck and trailer in a spot for easy loading later. This being my second run, I know what to expect come morning. The weariness after calculating and riding all night can make the simplest of tasks more complicated at daybreak. Any measures we can take to simplify the loading will pay off.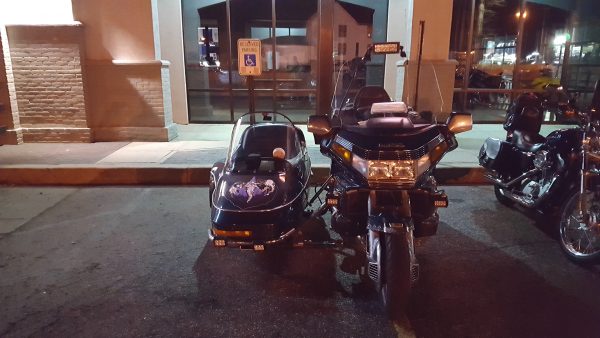 Now unloaded, I line the rig up next to other bikes already parked – placing it near a handicap sign. I figure this will provoke some pre-run banter after the comments received on my previous column, but no one notices. Still, I find it funny.
The Ramapo Motorcycle Club members welcome those who arrive for this event as if they are showing up for a family gathering. Each member is not only welcoming but energetic and helpful. I speak with Dick and Cathy Roberts, Kevin and Claudia Parrington, Ed Palmer, Simon Begler and Kent Sullwold.
With each conversation, the members share something of value for the night to come or about the motorcycling community's goings on. Road conditions, upcoming events, past events and, surprisingly, even my own safety efforts in Connecticut get discussed. This demonstrates to me just how serious and plugged in this club is.
Choosing to participate on three wheels this time, and having a navigator in the sidecar to calculate time as I pilot the rig, allows me to observe the pre-run activities.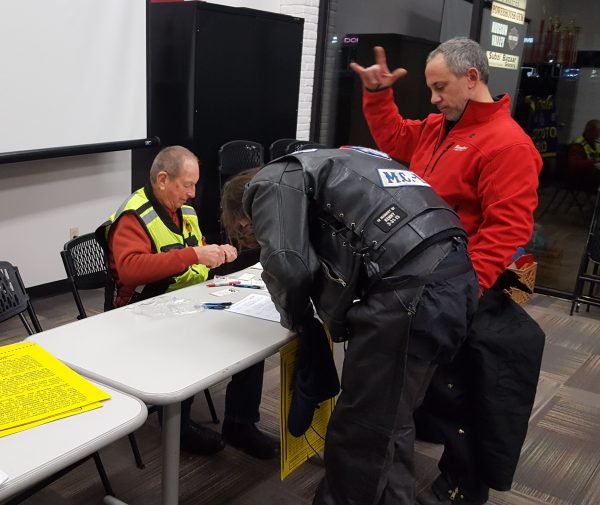 The first thing one notices is how welcome you feel. Some riders share what went wrong in the past or talk about their successes. This time I observe two riders who show up near key time. It's their first midnight run and their excitement shows while shaking hands with nearly everyone as they sign in.
I may be wrong but I am pretty sure both riders did not have heated gear on as the rest of us wimps do. My first impression is that these guys are tough – like participants in the run's early days were; the type I yearn to be but am not.
A week earlier, I'd spoken with legendary rider Gloria Tramontin Struck at the Springfield Motorcycle Show about the run. She told me about a time her brother rode in it. "His face was covered in ice from the tears running down his face. They used to be tough," she said.
These two new guys seem tough, too. Later, at the mid-point diner, Stephen Korell shares that these two riders picked him up when he went down on one of the many ice-covered roads that all riders encountered during the run.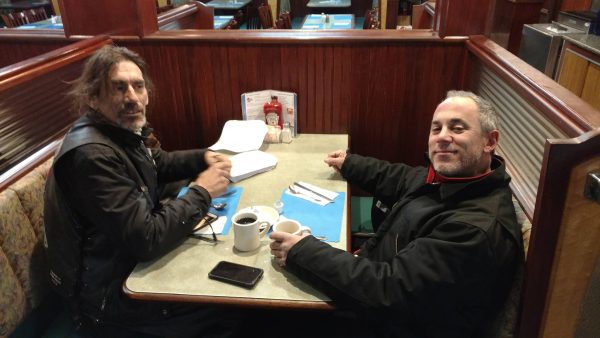 Our own experience is quite eventful. We get off-route early on and confused. At least four other riders experience the same fate, too. I know this because we share the same intersection for way too long.
When we finally correct our calculations, we are nearly 25 minutes behind schedule. This is no longer a slow speed race for us. Our average speed increases from 30 mph to over 50 mph! I can only imagine how many residents on that route hear me screaming "SORRY" to my monkey as I slide us around blind turns and thru many stop signs, lights and intersections.
With every hair-raising move, I glance at Weinberg, who never lifts his head as he continues to "pen" calculations on a clipboard while I bounce him front to back and side to side. I imagine the smoothest ride is when I'm flying the chair, which occurs several times.
When we arrive at the diner for the break, Weinberg and I laugh when we walked past another rider at a booth and he says, "Anybody else have this sidecar come around them about 90 mph?"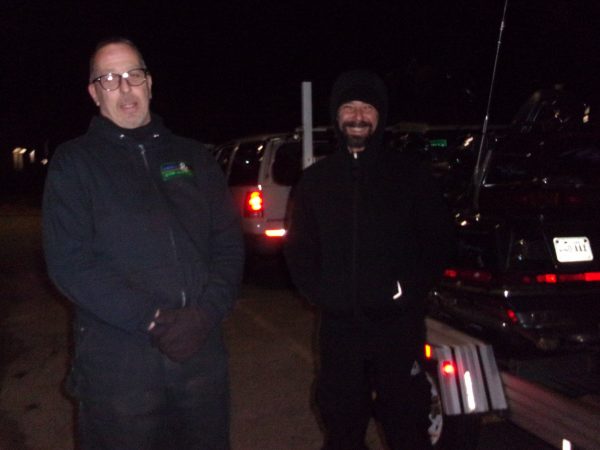 When my monkey climbs back into that frozen, frost and slush-covered sidecar after the break, it almost gathers applause from several around us. I thank him sincerely.
The second leg goes much better. Only some small route errors, which I think cause us to arrive one checkpoint hot (early).
It wasn't until late last week that Ramapo Motorcycle Club posted the results of the 13 entrants. Rob Goldman took his 11th straight win with a perfect score of 1000 points. We finished in second place at 924 points.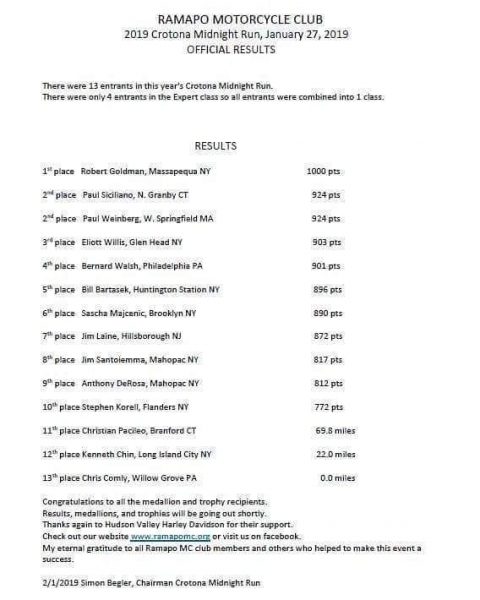 In the past, there were expert and novice classes. This time the club made it all one class on their result sheet, but didn't clarify which class we were. Are we all experts now?
Thank you, Ramapo Motorcycle Club and all who braved the temps and sleeplessness to bring the 101th running to a successful completion.