RANDOLPH, NH – Seven people died and others were injured Friday evening in a horrific crash on Route 2 here involving multiple motorcycles and a pickup truck, which caught fire.
New Hampshire State Police say the truck, a 2016 RAM 2500, was headed west on the rural, two-lane highway before it collided with several motorcycles that were traveling east. The accident occurred about 6:30 p.m.
WMUR-TV reported that motorist Miranda Thompson of Manchester, NH was nearby when the crash happened.
"You could see motorcycles dumped all over the road and you could see people on the phone frantically calling, people pacing back and forth, and just, they were lost," she said.
"Everybody got out of their car and helped, got blankets and first-aid kits. Everyone went into action and just helped."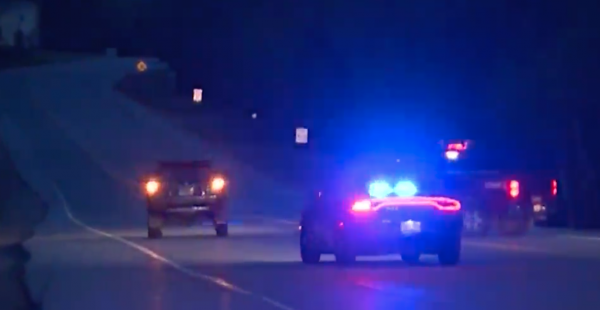 WMUR reports three people were injured. Two were transported to Androscoggin Valley Hospital, while one was airlifted to Maine Medical Center in Portland, ME.
NH State Police Call Crash "Tragic"
"It's tragic," said NH State Police Capt. Chris Vetter. "It's tragic for those that were involved, it's tragic for the families, so we're doing our job tonight, we're doing our work and our thoughts are with the people who were adversely affected by this."
Jerry Hamanne, co-owner of a nearby bed and breakfast where most of the motorcyclists were staying, told the AP that he and a doctor who was also staying at the inn went to the scene to help.
"It was so devastating to see the bodies on the road," Hamanne said. "My God, I don't want to see something like this again."
Travis Hood told WMUR that he was the first person on the scene and stayed with one of the riders until an ambulance arrived. "I held his hand and I tried to get to him. I'm like, 'Squeeze my hand. Stay with me. You're a strong guy. You've got this.' Toward the end, when the ambulance got there, I could feel him losing strength," Hood said.
Riders Reportedly Marine Corps Vets
Charlie St. Clair, executive director of the Laconia Motorcycle Week Association, told the AP that he heard that the riders were mostly U.S. Marine Corps veterans who belonged to the same motorcycle club.
"This is staggering and it's tragic beyond description," said St. Clair. "You have a bunch of people out for a ride enjoying one of the first nice days we've had. To have this happen, it defies logic quite frankly."
Route 2 was closed for nearly 12 hours with motorists being detoured around the crash site. The road was reopened after 6 a.m. today.
The cause of the deadly crash isn't known yet. The pickup truck was ablaze when firefighters arrived on the scene.
WMUR's story may be found here.