ASBURY, NJ – The plan to shift the popular Split'n Lanes Dodgin' Gutters classic motorcycle show in Brooklyn, NY to an outdoor site in New Jersey this year under the name "Split'n Lanes … Hits the Road" has been scrapped. Having booked the event for Aug. 20-22 at Long Tall Shorty's honky tonk here, promoter Girard Fox has suddenly pulled the plug.
In a Facebook post on Tuesday, Fox explained, "Unfortunately, our venue has undergone significant changes and is no longer a viable location for our event." While Fox didn't go into details, he reported the decision was "a long thought-out and painful one … but absolutely necessary."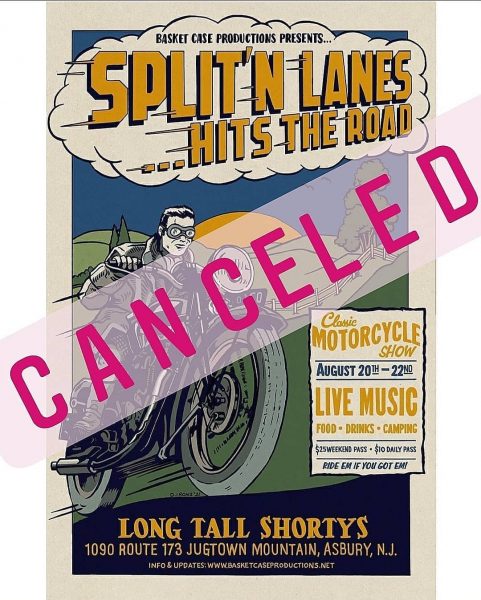 In response to a message from RIDE-CT & RIDE-New England seeking more info, Fox said the event's cancellation was a result of "an ongoing business dispute" and that changes at Long Tall Shorty's that resulted in "…a space that is no longer viable for our event."
Fox vowed that his company, Basket Case Productions, "will be back in the near future."
In his Facebook post on the cancellation of "Split'n Lanes … Hits The Road," Fox said all money paid for advance tickets and all vendor fees will be refunded as soon as possible.
With only six weeks until the show, Fox said earlier that he didn't think an alternate location was possible. "We've had an incredible outpouring of helpful suggestions and several generous offerings of alternative spaces," he said, "but have to face the unfortunate reality that it is simply too late in the game to make such a momentous change."
Up until the COVID-19 pandemic hit in 2020, the Split'n Lanes Dodgin' Gutters show was staged for five years at the Brooklyn Bowl bowling alley in Brooklyn, NY. Owners of exquisite vintage machines were invited to show off their motorcycles and a healthy crowd of enthusiasts showed up every year to admire them.
Fox said a return to the Brooklyn Bowl this year isn't possible because that venue has yet to reopen in the wake of the pandemic.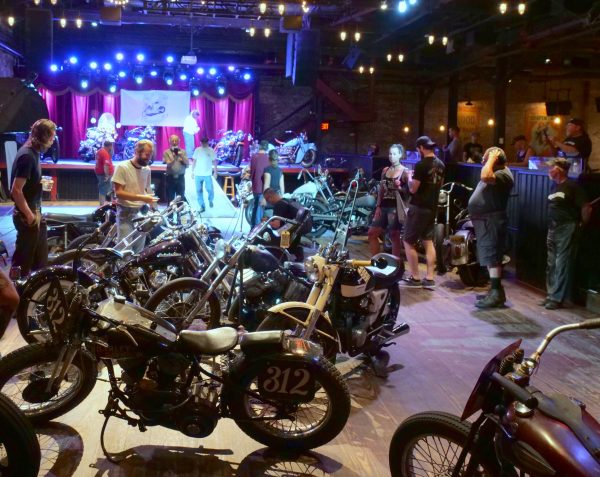 Hello! If you enjoyed this story, please share it with other riders by clicking on the social media buttons below.
(Updated at 1:15 p.m. July 7, 2021)